The pigeon community will tell tales of this bird's inspirational journey avoiding captors on the infield
Pigeons. They're everywhere. They waddle around in search of something (food, no doubt), and do so with an air of authority that entitles them to any piece of land located outside.
Take this lil' feathered intruder who invaded the field at Marlins Park on Tuesday night in Miami's game against the Padres. Manifesting around home plate, this adventurer was completely ambivalent about the attempted shooing away from umpire Fieldin Culbreth and first baseman Garrett Cooper, who essentially just followed that bird for a few steps.
No, the bird remained steadfast in its journey up the first-base line.
I'm not a bird, but if I were one, I'm pretty sure I'd fly away at the first sign of a human being trying to scare me away. I'd be terrified. But not this guy.
He ambled on, recovering from Culbreth and Cooper's attempts and reached the first-base bag, to the amusement of cheering fans in the stands. And, for good measure, got a strong lead off the bag, too: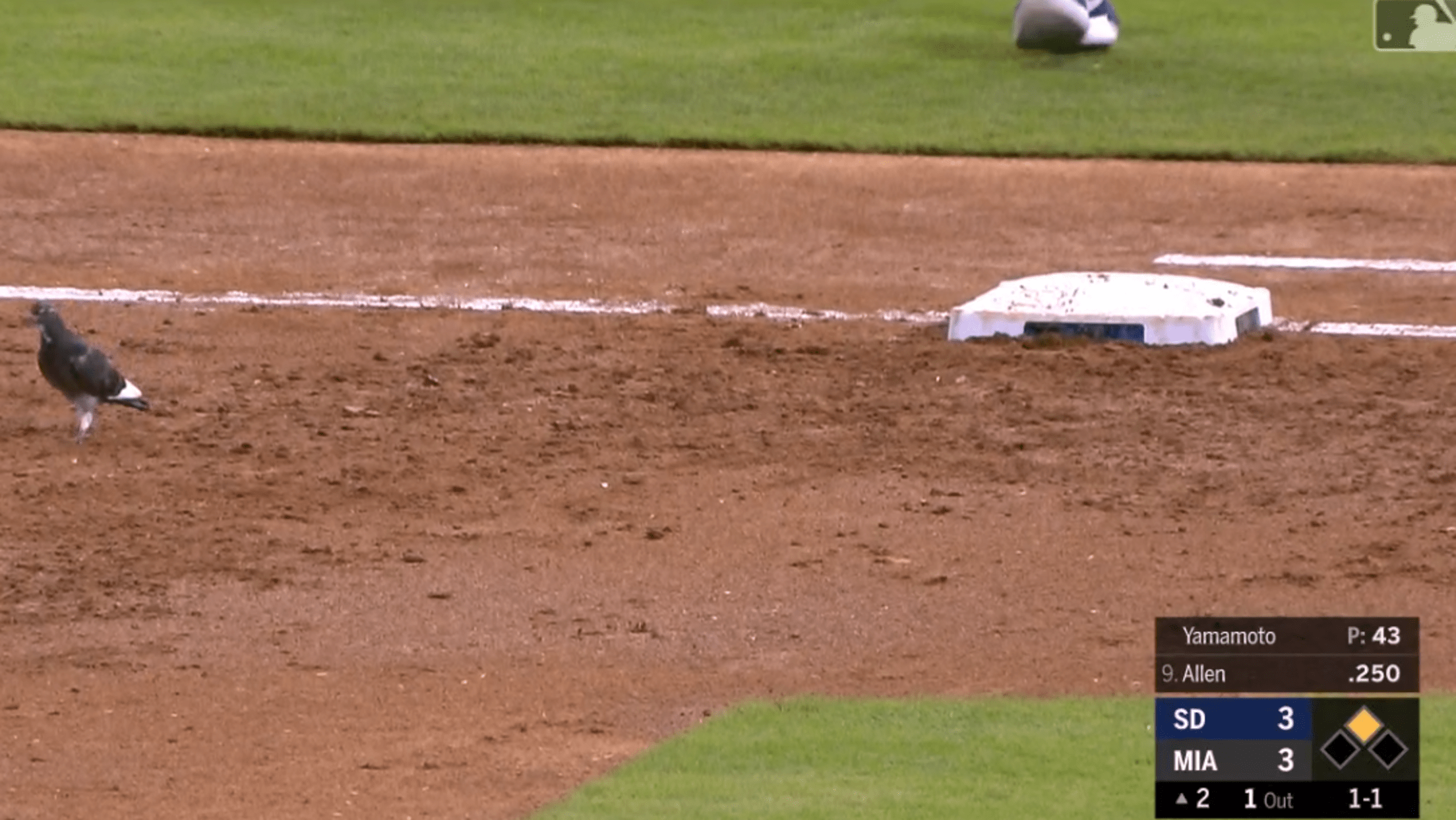 They say life is about the journey, not the destination. And while this bird did not steal second base or expand its conquest of the baseball diamond any further, the message was clear enough: Pigeons own everything. We might as well accept it.
Teams in this article:
Topics in this article: