Tell us whether Giancarlo Stanton, Paul Goldschmidt or Joey Votto should be NL MVP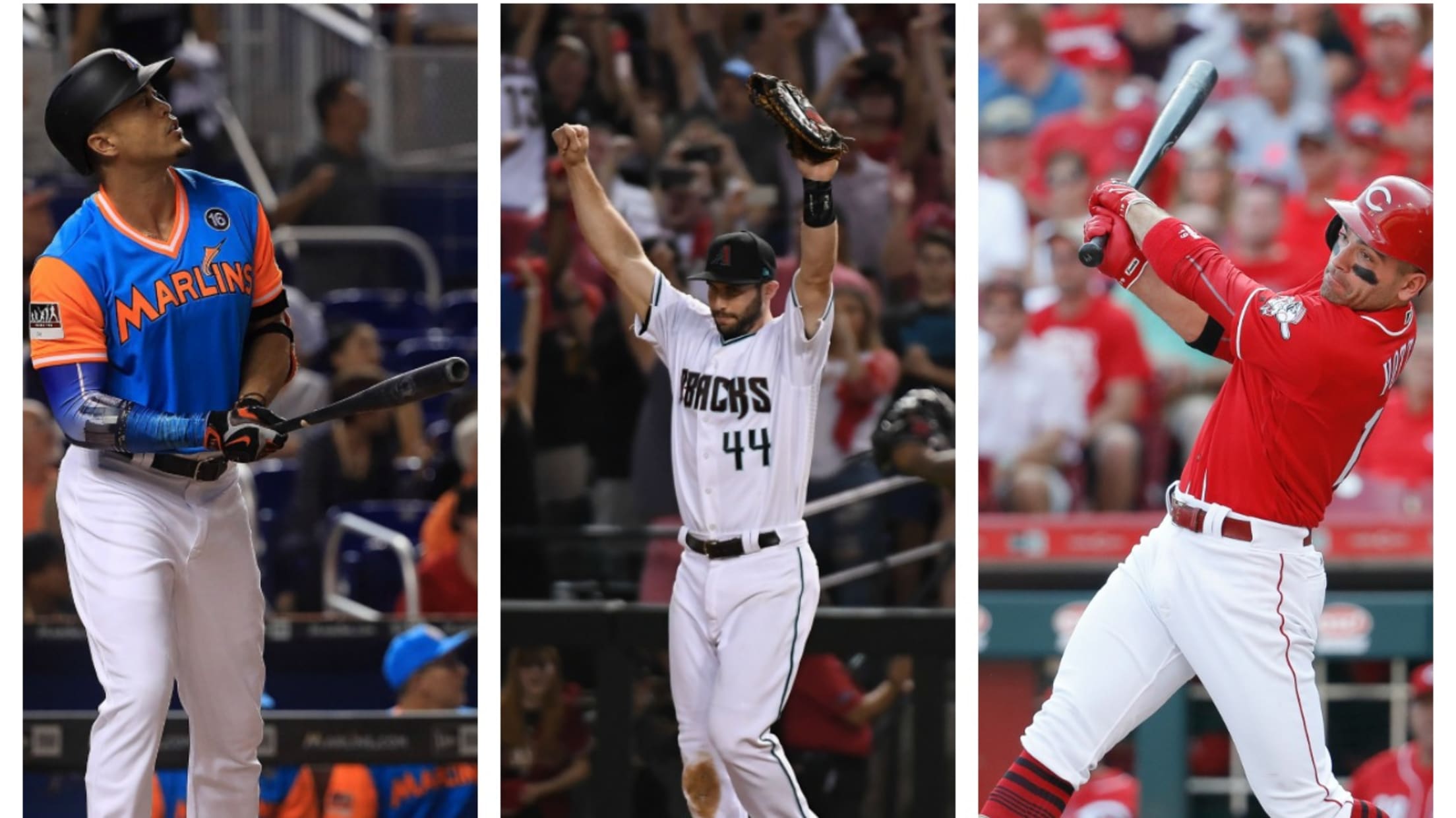 If you were to sum up the 2017 NL MVP race in one word, that word would be: dingers. Paul Goldschmidt and Joey Votto each hit 36 homers this past season ... and wound up 23 home runs behind the third candidate in the race, one Giancarlo Stanton. They hit dingers for their parents, they hit dingers off of cameras, they hit dingers that warmed fans' hearts. Not even Mother Nature could hold them back.
But alas, there can only be one winner. So who's it going to be: Stanton, Goldschmidt or Votto? We'll have to wait until tonight at 6 p.m. ET on MLB Network to find out -- but we can decide the people's MVP right now. Just vote in the poll below to make your voice heard.
Teams in this article:
Players in this article: