The power went out at Dodger Stadium and it looked incredibly eerie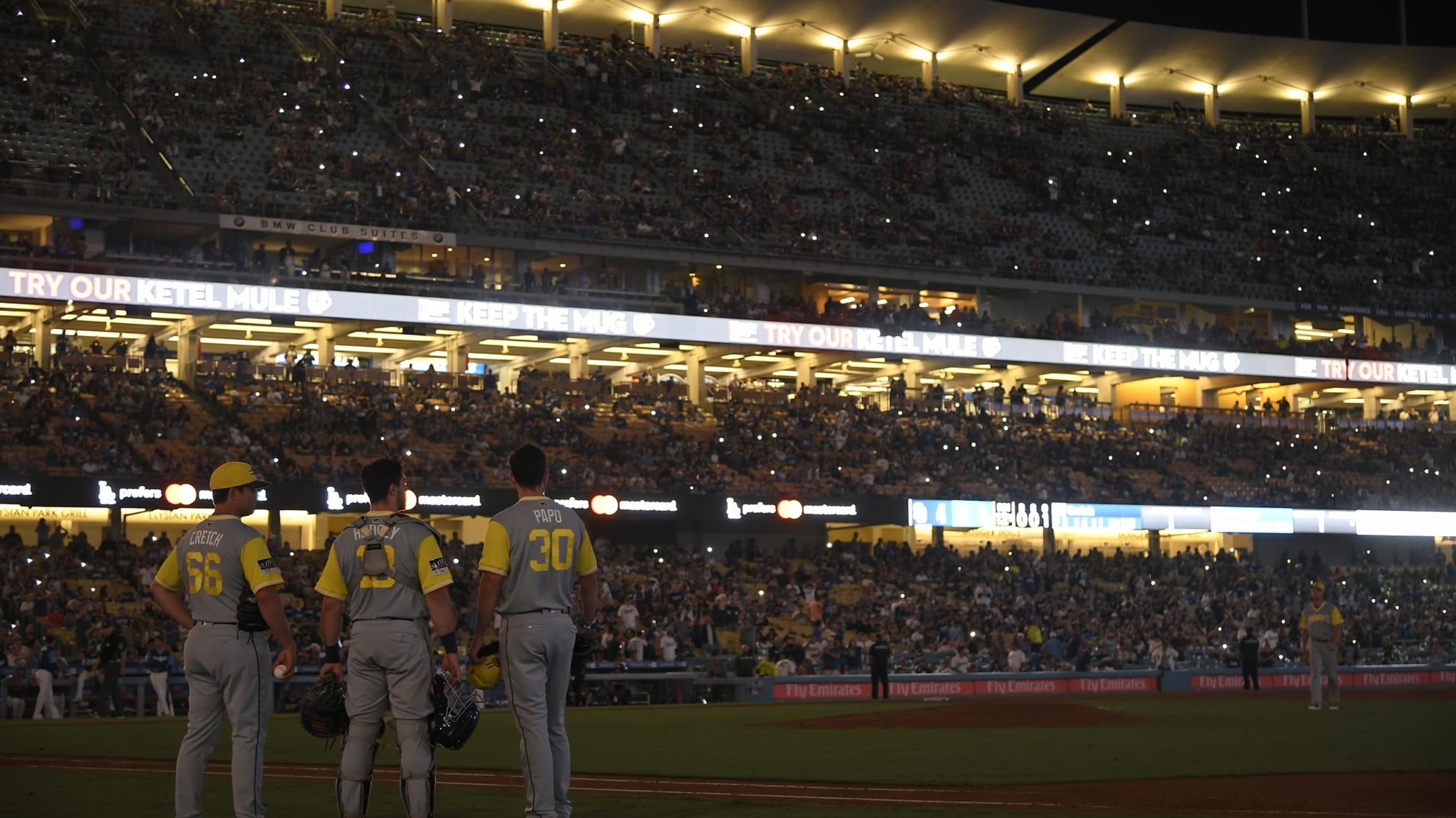 LOS ANGELES, CA - AUGUST 25: San Diego Padres players stand on the field in the 12th inning when the Los Angeles Dodgers were at bat and the power went out at Dodger Stadium on August 25, 2018 in Los Angeles, California. All players across MLB will wear nicknames on their backs as well as colorful, non-traditional uniforms featuring alternate designs inspired by youth-league uniforms during Players Weekend. (Photo by John McCoy/Getty Images) *** Local Caption *** name1;name2 (John McCoy/Getty Images)
You should always expect the unexpected at the ballpark -- because even if you do, things can happen that will totally catch you off guard anyway.
Dodger Stadium was the setting for an especially weird evening on Saturday, as the Padres and Dodgers battled it out once again. After Austin Hedges tied the game with a ninth-inning homer off Kenley Jansen, the teams headed into the 12th inning ... and the power went out, for the second time this season.
It looked as strange as you'd expect:
Moment the power went out at Dodger Stadium #dodgers #whoforgottopaythebill pic.twitter.com/z6YrVbhf6R

— dave (@davelanzarin_) August 26, 2018
With lights only remaining in the hallways, stadium concourse and scoreboards, it created an eerie, half-lit atmosphere that is perfectly captured in this photograph of the Padres dugout: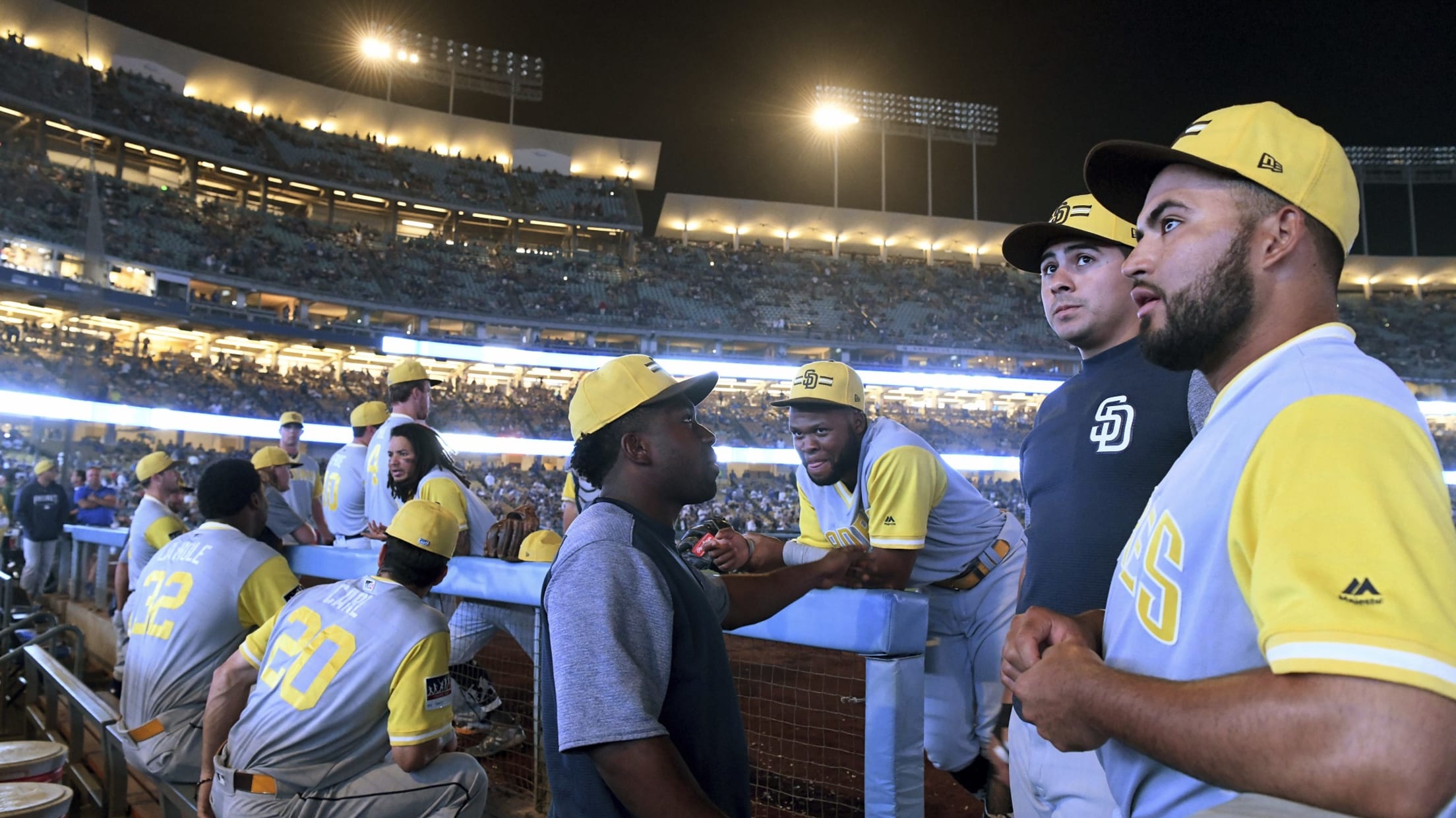 Dodgers announcer Joe Davis passed the time during the delay to post live on his Twitter page, as no mere electrical outage can stop social media:
August 26, 2018
After things got back to normal and the lights came back on, it only took Justin Turner and the Dodgers one pitch to pick up a walk-off 5-4 win, which was pretty much how a game like that had to end.
So what happened, exactly? The Dodgers explained in an official statement after the game was over:
The delay in the 12th inning of tonight's game between the Dodgers and Padres at Dodger Stadium was caused by a disruption in the city's power feed to the facility. The stadium lights came back on following a 20-minute delay.

— Los Angeles Dodgers (@Dodgers) August 26, 2018
Teams in this article:
Players in this article: