Predicting when the next MLB stars will reach 3,000 hits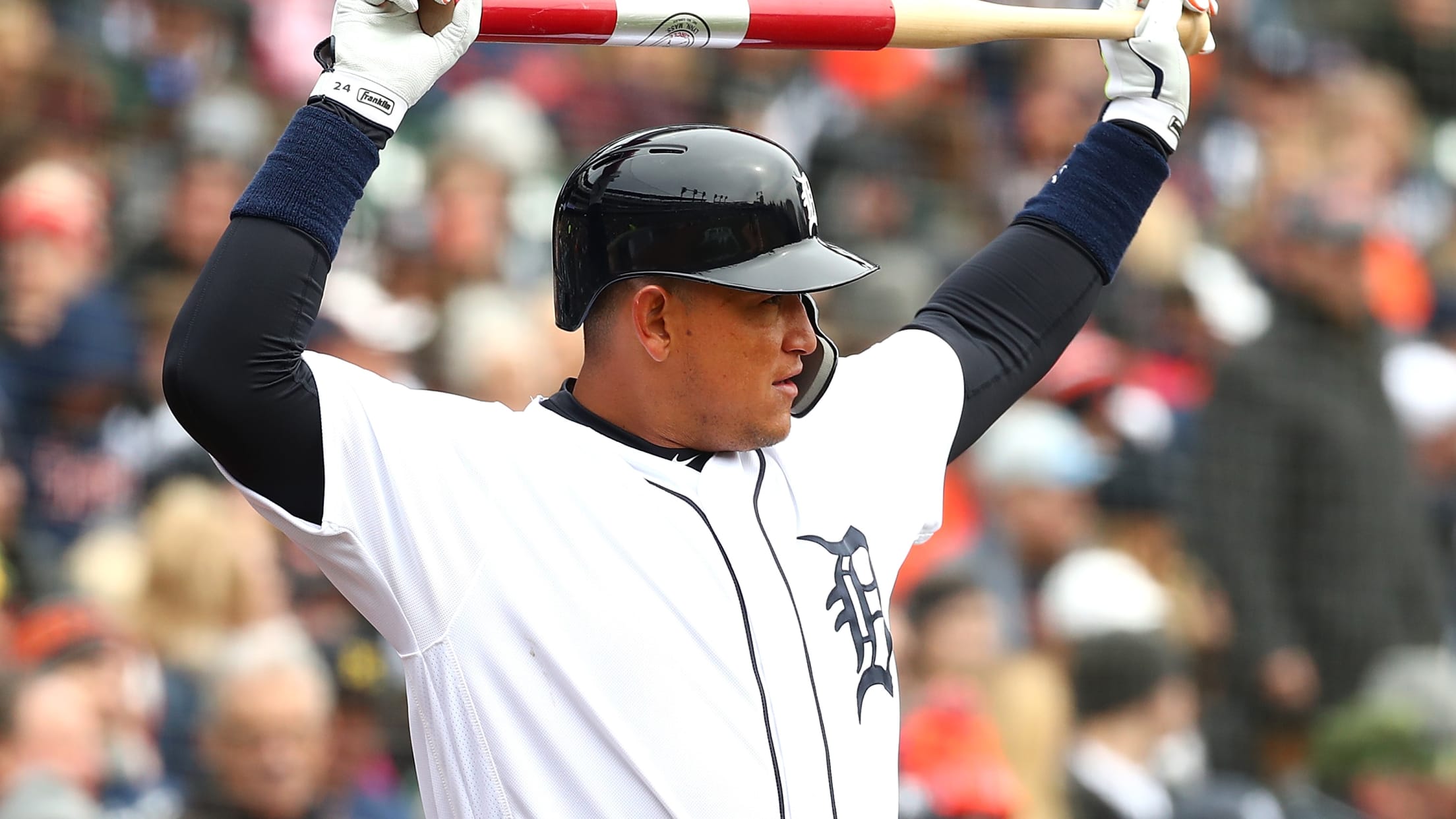 (Gregory Shamus)
On Friday night, Albert Pujols became the 32nd member of the 3,000-hit club with a fifth-inning single to right field -- an incredible accomplishment befitting someone who was the best hitter on planet earth for a time.
Not to toot our own horn, but we came within just one day of predicting the day when Pujols would get his 3,000th hit. Now, because we clearly have a magic touch for this type of thing, we thought we'd stare into our crystal ball once again to predict when the next wave of MLB stars will tally their 3,000th knock.
Miguel Cabrera
Age: 35
Hits from 3,000: 334
Date he will definitely get to 3,000 hits: May 10, 2020
Miggy -- who by the way is awesome again this year after an injury-plagued 2017 -- will almost definitely be the next 3,000-hit club member after Pujols. The smooth-swingin' two-time MVP has averaged 192 hits per 162 games in his career, which, if you account for some time off due to an injury here or there, means he's on pace to get hit No. 3,000 right around Mother's Day 2020.
Robinson Canó
Hits from 3,000: 594
Date he will definitely get to 3,000 hits: July 11, 2021
Interestingly enough, Cano has also averaged 192 hits per 162 games in his career. Unfortunately for Cano -- who is actually a few months older than Cabrera -- Miggy started his career about a year and a half before Cano did. Considering Cano has basically never been hurt, he's made up some ground on Cabrera and will get to 3,000 the Sunday before what will probably be All-Star week 2021.
Joe Mauer
Age: 35
Hits from 3,000: 987
Date he will definitely get to 3,000 hits: April 1, 2025
Though the same age as Cabrera and Cano, Mauer has lost significantly more time to injuries than those two. As a result only got his 2,000th career hit earlier this season. But Mauer has looked like his old self so far this season and while unlikely, it's not completely bananas to think he could play the six or so more seasons he'd need to get to 3,000.
If Joe Mauer racks up 144 hits a year for the next six years, he'd be six hits away on Opening Day 2025. Just picture Mauer going 6-for-6 in the middle of a Minnesota blizzard to reach 3,000. It'd be perfect.
José Altuve
Age: 28
Hits from 3,000: 1,707
Date he will definitely get to 3,000 hits: May 6, 2028
With four straight 200-hit campaigns, Altuve has as decent of a shot at 3,000 as anyone. If you assume Altuve averages around 170 hits a year for the next decade (a number that accounts for both his peak and decline), he'll get No. 3,000 on his 38th birthday in 2028. It'll also be against the Rangers, and Bartolo will absolutely be pitching.
Mike Trout
Age: 26
Hits from 3,000: 1,930
Date he will definitely get to 3,000 hits: July 8, 2029
By the time you're reading this, Mike Trout has probably already racked up like 10 more hits. Trout has unequivocally been the greatest baseball player on the planet for about six years or so now, and he shows no signs of slowing down. He's practically a lock to join the 300 steals/300 homers club, but the 3,000-hit club is a pretty realistic milestone too. If he averages between 165 and 170 hits a year until 2029, he'll snag No. 3,000 on the 18th anniversary of his big league debut.
Ronald Acuña
Age: 20
Hits from 3,000: 2,987
Date he will definitely get to 3,000 hits: April 22, 2036
One of the musts for getting to 3,000 hits is starting your big league career early. Of the 32 folks in the 3,000-hit club, a whopping 24 of them debuted in the big leagues before turning 22.
It's good that Acuña made his big league debut last week at only age 20! It's obviously super early in his career, but if he averages around 160 hits a year, he'll tally his 3,000th hit in his age 38 season all the way in 2036. You are welcome for the baseball math.
Jake Mintz is the louder half of the Cespedes Family BBQ. Despite a torn UCL in his right elbow, he still finds a way to tweet excessively during baseball games.
Jordan Shusterman is one half of Cespedes Family BBQ. He enjoys overpaying for Mike Trout in fantasy baseball leagues and convincing the masses that Mike Zunino is good.
Teams in this article:
Players in this article: