Can you match the memorable Hot Stove move to the year it happened?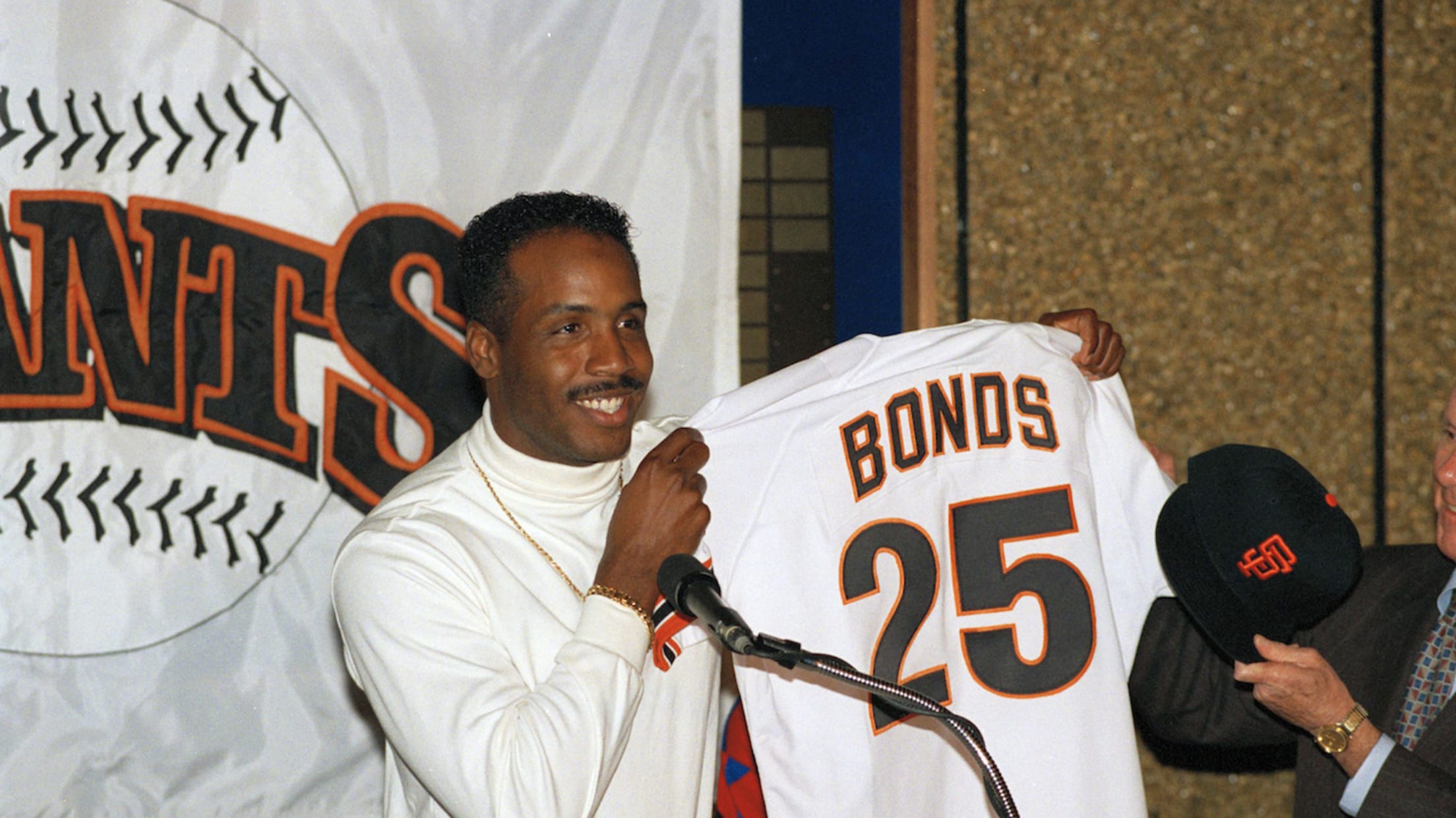 Barry Bonds holds up his new San Francisco Giants jersey at a news conference at Candlestick Park, San Francisco, Dec. 10, 1992. Bonds took his father Bobby's old number, instead of taking his godfather Willie Mays retired number 24. Bonds recently signed a six-year, $43.75 million contract with the Giants. (AP Photo/Eric Risberg) (Eric Risberg/AP)
The air has chilled. The trades have begun. Winter Meetings are almost upon us. Welcome to Hot Stove season 2018, everybody.
Before the #sources start really flying, though, we need to do a little homework. After all, before you know where you're going, you have to know where you've been -- so how well do you know some of the most memorable Hot Stove moves of yore? Take the quiz below to find out.