Spend your May the Fourth ranking some of the Minors' best Star Wars jerseys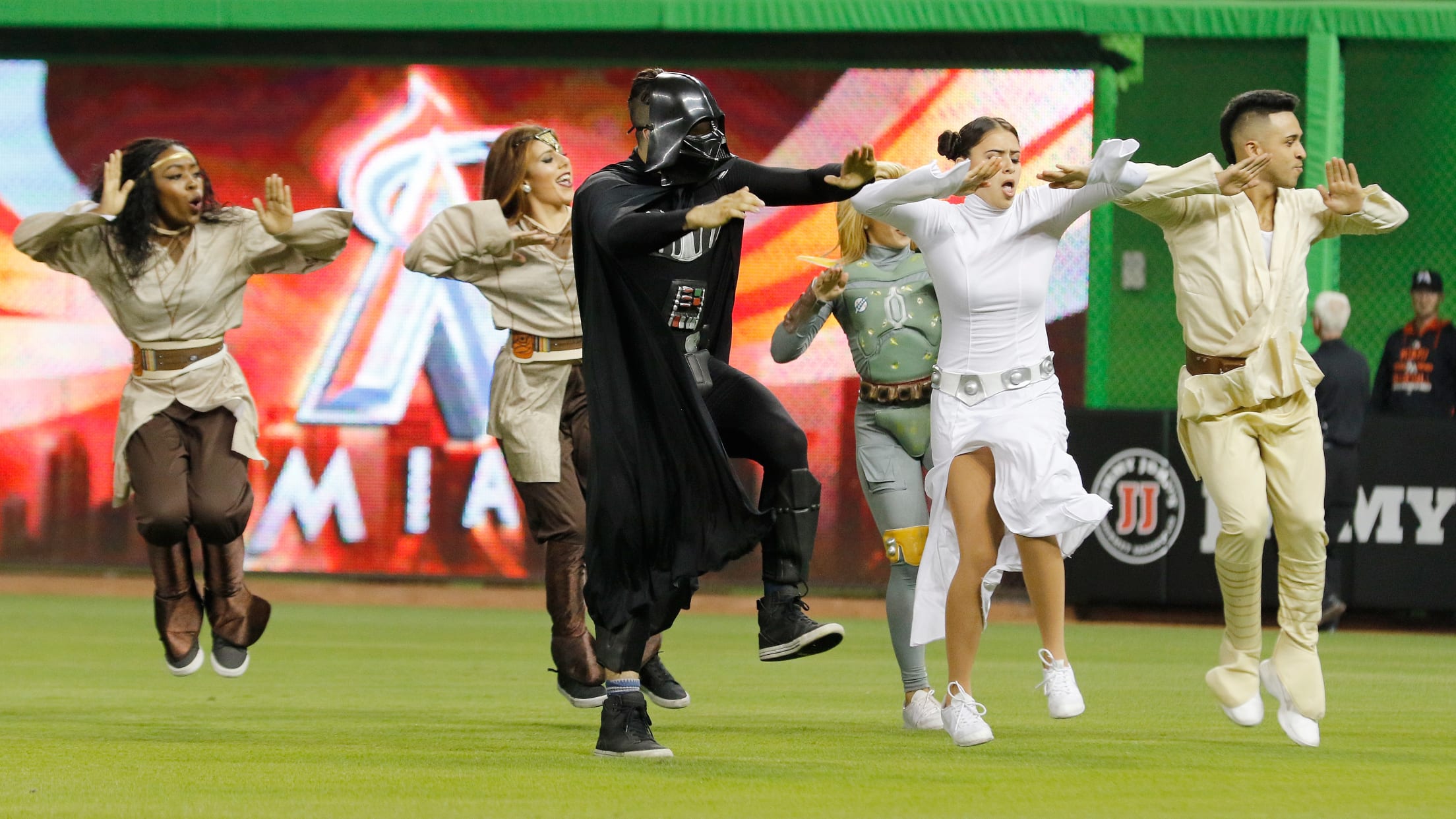 <> at Marlins Park on September 4, 2015 in Miami, Florida. (Joe Skipper)
Hopefully your May the Fourth celebrations have been filled with re-watchings of the original "Star Wars" trilogy, picking up breakroom doughnuts with a toy lightsaber and maybe, possibly moving that can of soda a few inches with your force powers.
Minor League Baseball teams are also eager to celebrate, and many have a host of creative Star Wars nights throughout the summer. Today, in honor of the holiday, you are tasked with this most important of jobs: Ranking the specialty jerseys. The clubs haven't all released photos of their jerseys just yet, but here's what we've seen.
As you rank them, remember: You are one with the force and the force is with you:
Michael Clair writes about baseball for Cut4. He believes stirrup socks are an integral part of every formal outfit and Adam Dunn's pitching performance was baseball's greatest moment.