Josh Reddick's leaping ninth-inning catch at the wall was déjà vu all over again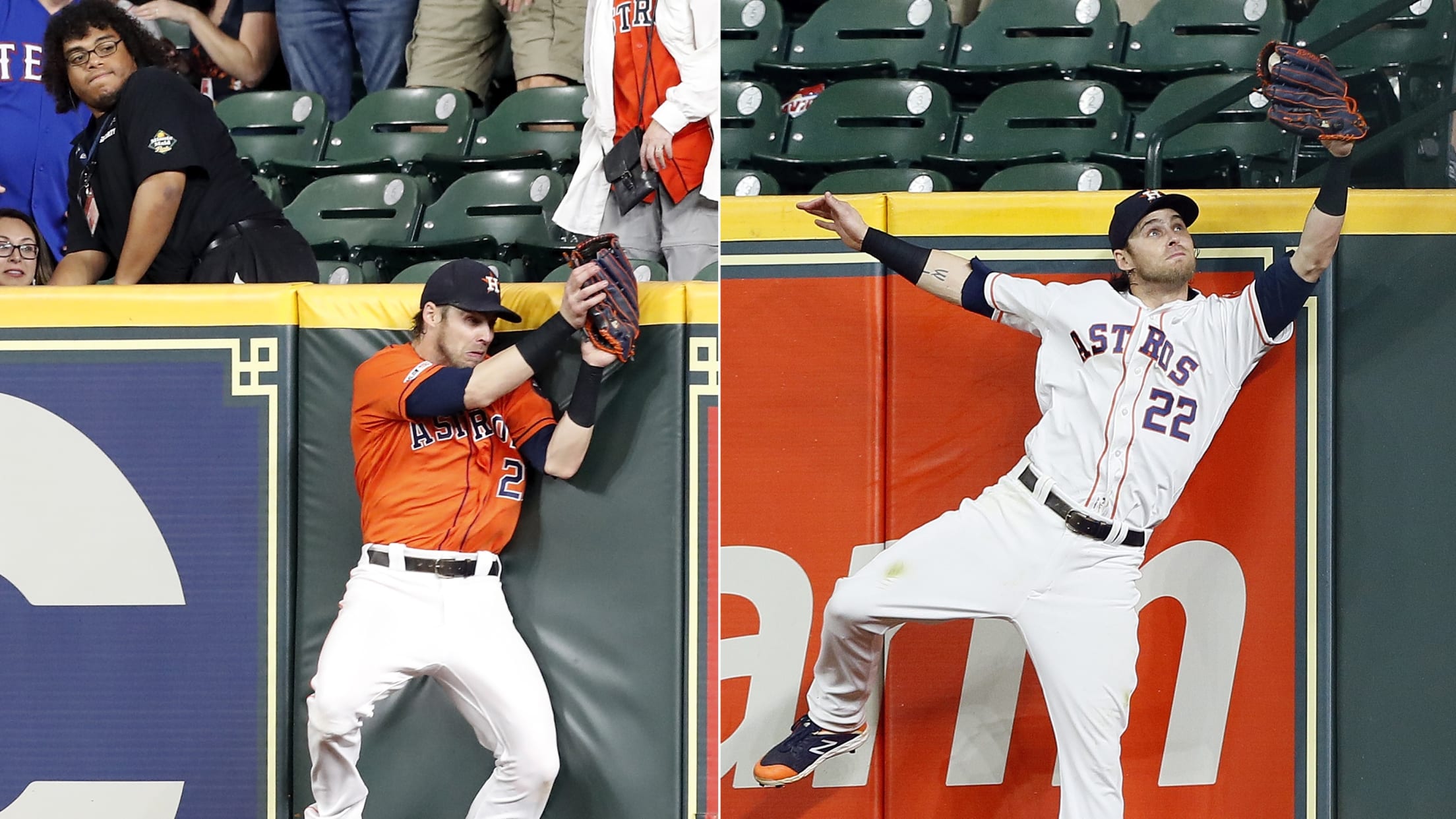 Josh Reddick was the Astros' hero of the day on Thursday night. The Rangers were threatening in the ninth with the go-ahead run at the plate in Hunter Pence. The veteran cracked a long drive that seemed like it was going to sail over the right-field wall and put the Rangers up, 5-4.
Reddick had other ideas:
In the blink of an eye, the Rangers' hopes of a lead vanished into Reddick's glove. The Minute Maid Park crowd went wild, and Joey Gallo struck out to end the game shortly afterward.
Manager AJ Hinch loved it. "You just don't know if it's going to come down in time," he said. "He jumps up, Spider-Man style, and comes back with it. The range of emotion is pretty much everything from 'Oh [no]' to 'incredible catch.' That's the bottom line."
Hinch couldn't have possibly expected an encore performance on Friday, but that's exactly what Reddick did.
The situation was not precisely identical since no one was on base, but the Astros were still trying to close out a tight 3-0 ballgame in the ninth. Elvis Andrus, who had smashed a hit during the Rangers' rally the previous day, tried to do so again by cracking a ball toward -- you guessed it -- the right-field wall.
Once again, Reddick came up big with a jump:
You're not seeing double -- that play really happened on back-to-back nights. What are the odds?
Reddick might actually be Spider-Man, given how capable he is at scaling that wall. If we learned anything from "Into the Spider-Verse," it's that you don't need to be named Peter Parker to be Spider-Man.
We're onto you, Reddick.
Teams in this article:
Players in this article:
Topics in this article: