What do you call a team without a home stadium?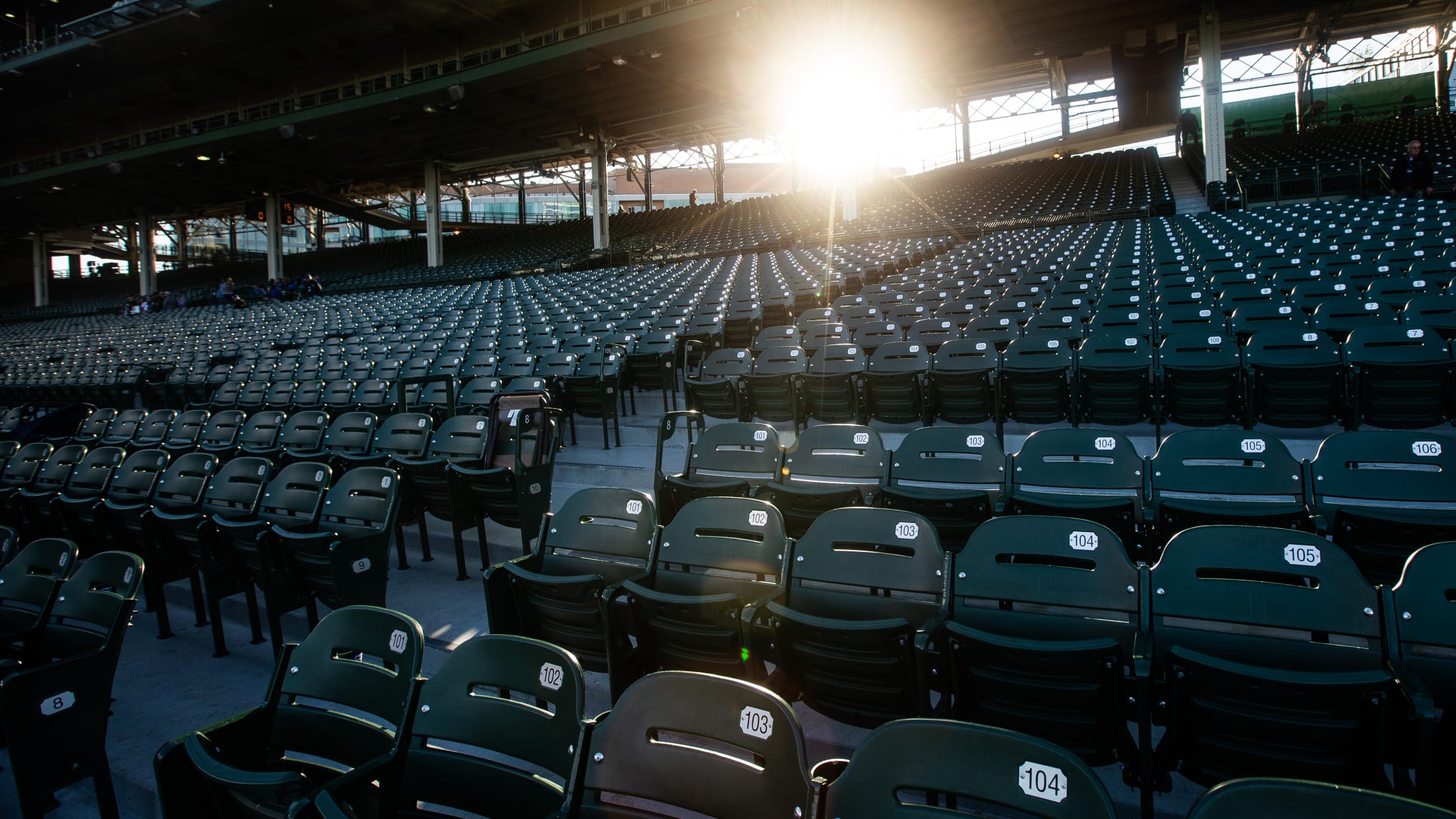 There is no sport more entwined with the very idea of home than baseball. You stand at home plate. The home team gets the very last at-bat. We all rise as one in the seventh inning to sing our devotion to the hometown nine.
But what happens when a team doesn't have a home stadium and plays every single game on the road?
After the Bluefish left the city of Bridgeport at the end of the 2017 season, but before a new team could begin operation in High Point, N.C., this year, the independent Atlantic League was left with only seven teams in what should be an eight-team league. So, for the 2018 campaign, they created a team out of thin air to help fill the schedule, playing all of its games on the road without representing a city. That team would be called the Road Warriors.
It wasn't the first time the league had needed to call on such a club. With profit margins slim to non-existent in fringe professional baseball, teams can move, change leagues or fold with semi-regularity. The league had used the Road Warriors in 2006-07 and 2011 to balance the schedule, but just because the team had existed in the past, it didn't mean that logistical issues had been solved for 2018. Namely: How do you get around the league when the bus is less a vehicle and more a traveling house, bouncing between a variety of mid-tier hotels?
"By the time you take an extraordinary amount of personal luggage, and then personal equipment, we didn't have space on a typical 56-person passenger coach to take all the luggage," Atlantic League president Rick White said. So the team bought a van that would follow the team from city to city, being driven by the Road Warriors coaching staff.
"We got [the van] on the 12th of April," manager Ellie Rodriguez said before a September game in Somerset last year. "And we got that van with 83 miles on it, brand new. Now it's up to 15,000. That's in the span of four months. … We all get a share of driving 'The Black Beauty' that we call it."
That travel had an impact. Last year, the team finished a combined 29-97, 21 games behind the second-worst club in the circuit. That's not shocking when you consider the difficulty of forever playing on the road while lacking the ability to have any routine -- whether it's the ability to get to the field for extra practice or even having a favorite restaurant to unwind at after games.
Pitcher Julio DePaula, who saw big league time with the Twins in 2007 and had since played in almost every baseball-playing country in the world, found himself not just riding the bus with the Road Warriors. He was their pitching coach.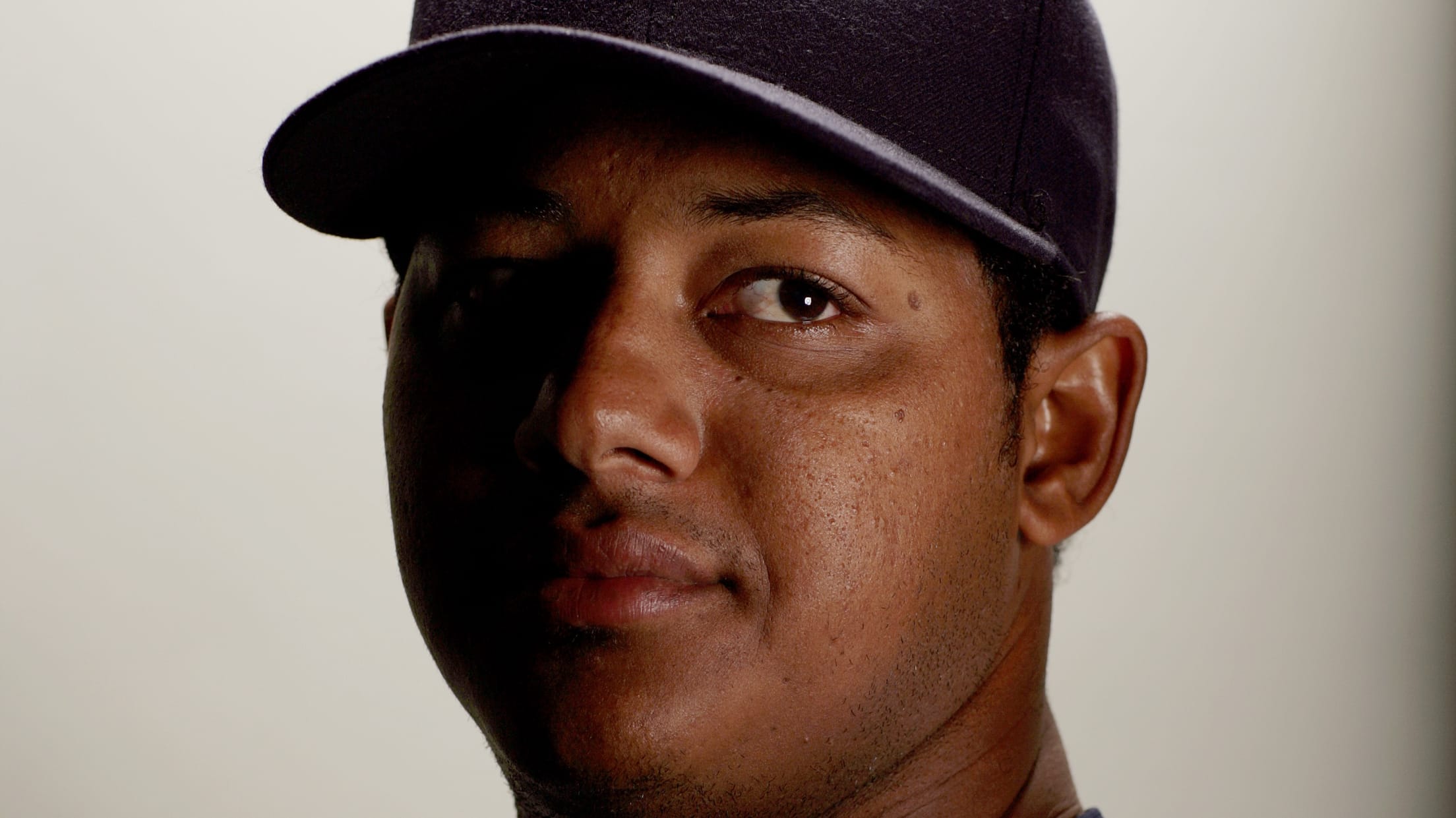 "It's hard because, normally, as a player we have a routine" DePaula said. "I have to come earlier and I have to let the other pitchers know, 'I have a bullpen today. I'm pitching, too. I need you to come in early with me.'"
That's where life at the edges can be difficult. Getting in to town at 5:30 a.m. is not uncommon. Nor is having a hotel not quite up to snuff. If you've ever hated dragging a suitcase around for a few days, imagine how DePaula felt. His favorite way to relax, he says, with home cooking -- something he didn't have throughout the season.
Still, there were positives. It was baseball, after all.
"This is a travel team," Isaac Wenrich, the team's catcher and resident prankster, said in September. "These are dudes that want to have a jersey on their back and have a chance to be seen and play the game that they love."
An indy league veteran at this point, Wenrich played for the Sonoma Stompers, alongside Stacy Piagno and Kelsie Whitmore. And, battled back after suffering a heart attack while giving a baseball lesson -- becoming a viral sensation along the way.
Watch the @FlorenceFreedom's @ikewenrich when he see's the 13 yr old that saved his life last spring only @WLWT pic.twitter.com/BZnQmTQDqi

— Mark Slaughter (@MarkVSlaughter) June 11, 2016
It's combined to give him a pretty unique perspective on the game.
"I think what playing for teams like that allows you to kind of step back and realize that you're playing a kid's game that you loved growing up," Wenrich said. "The pressure can get to you, and the thoughts that obviously I want to get to affiliated ball. I've been blessed to be on these teams. It gives you a new perspective on the whole game of baseball."
But that was then, in the middle of the season and in the hours before a game. Would he feel differently when looking back after the offseason?
"I'm not gonna lie, I've patted myself on the back a couple of times," Wenrich said on the phone this spring. "It's not that it was a struggle, because you're honored to have a jersey on your back, but it was a different type of grind than anything I've had to deal with before." What does that mean exactly? How about getting in 150 sit-ups in the hotel room every morning to "wake the body up," since there wasn't a regular gym he could attend. That's something few professional athletes have to worry about.
The players had to band together in a way few other teams did, too. Want to talk about clubhouse chemistry? How about a team that can literally never get away from each other because they're headed to the same hotel every night.
"We all knew we had to be each other's best friends," Wenrich said. "If you had a little beef, you squashed it right away. Because you're hotel living. It's not like you could go back to your host family and get away from everybody."
The Road Warriors say thanks to ALPB fans for their warm welcome this season! The Atlantic League recognizes and thanks Ellie Rodriguez, Manager, Gabe Suarez, Coach, Jeremy Bender, Trainer, and the dedicated professionals on the 2018 Road Warriors team! pic.twitter.com/gOlhkxvgen

— Atlantic League (@AtlanticLg) September 16, 2018
That makes it sound like a slog, with nothing redeeming about it. Wenrich insists that's not the case. After all, while the team didn't have a home stadium, they had fans.
"Everywhere we went, we recruited fans," Wenrich said. "They found out what our story was. They found out what type of team we were. We were in Somerset and we would have fans waiting for us. Long Island, even. Lancaster. Sugar Land. Everywhere," Wenrich said, subconsciously echoing The Simpsons. "People just gravitated to this band of misfits that was put together for this travel team, and they saw that we worked and grinded and we were baseball players."
Still, when the season was over, there was no goodbye party. There was no champagne celebration on the field. The team didn't even have a clubhouse to go back to and hang out together. Instead, they filtered away, like the ending of some high school drama about graduation, ready to get back to their homes and lives and offseason plans.
There will be no Road Warriors this year, and Wenrich is still looking for a team. But if the team came back?
"I'll do anything to get an affiliated opportunity," Wenrich said. "That's the dream I'm chasing. It doesn't even have to be big leagues. I just want somebody to look at me and say he's busting his a--. He's grinding. I've been in independent ball for six years and I've moved up every year. If I can put a jersey on my back and have the opportunity for people to see my talents and see me grow to get where I want to, yeah, I'll play for a bottle of Gatorade and a peanut butter and jelly every day."
Michael Clair writes for MLB.com. He spends a lot of time thinking about walk-up music and believes stirrup socks are an integral part of every formal outfit.