You truly never know what you might be up to when you find out you were dealt at the Trade Deadline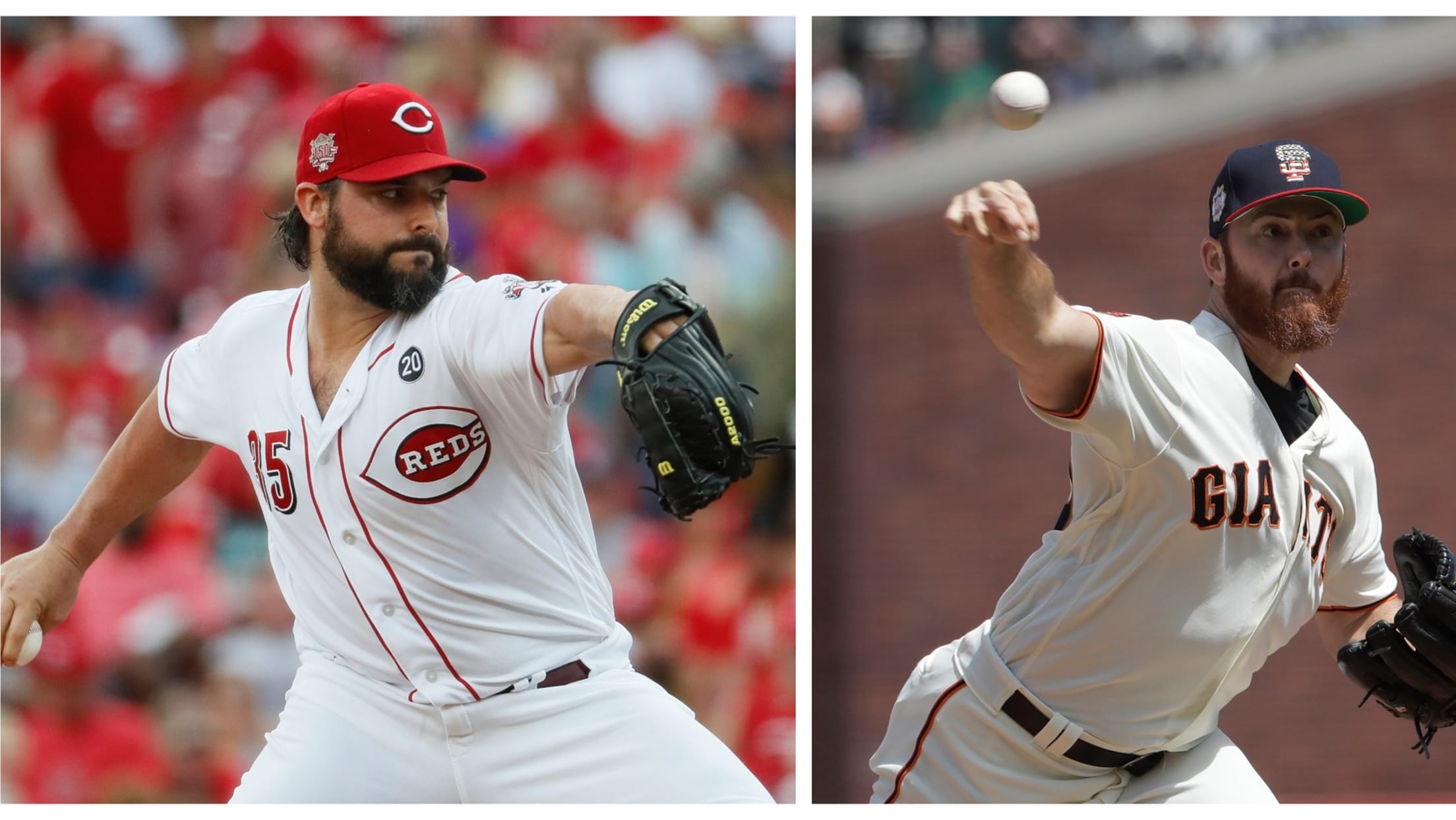 If you're anything like me, you've wondered what it's like getting that call or heads-up from the manager or team official with the news that you've been traded. For a number of players who moved to new teams before Wednesday's Trade Deadline, this scenario played out in a variety of ways.
For two pitchers in particular, however, the circumstances of their trades were especially noteworthy for reasons that might make you smile. For every player who was just hanging out in the clubhouse when he was dealt, there are others who definitely weren't ... like these two cases from Wednesday.
Take Sam Dyson, for example. The veteran reliever was traded by the Giants to the Twins before the 1 p.m. PT cutoff point on Wednesday, but not before getting in some work with his old club one last time. But not pitching -- no, Dyson lent his hand to the grounds crew at Citizens Bank Park when some weather reared its head before Wednesday night's game:
How is Sam Dyson spending the last minutes before the deadline? By helping the Phillies grounds crew control the tarp 😂 pic.twitter.com/B0MrhR4Y6Y

— Alex Pavlovic (@PavlovicNBCS) July 31, 2019
Roughly 20 minutes later, Dyson was a Twin -- meaning his final bit of work as a Giant was helping the Phillies grounds crew tame a wild tarp.
The A's, meanwhile, shored up their rotation with another established starter when they picked up Tanner Roark from the Reds in exchange for prospect Jameson Hannah. Roark, who might have assumed he'd be dealt given the rumors over the past couple of days, told Cincinnati reporters that he was enjoying a delicious fast-food lunch when the news came down:
Tanner Roark learned of his trade in an @arbys parking lot. He wanted a beef and cheddar (and curly fries). He was driving to Atlanta, where he lives in the off-season. @JonHeyman approves. He will not be driving to Oakland

— C. Trent Rosecrans (@ctrent) July 31, 2019
Curly fries? Nice touch, Tanner.
Roark was heading to Atlanta to drop his car off with his wife as the Reds prepped for a road trip when his phone started making a bunch of noise at the drive-thru:
"I was sitting in an Arby's parking lot and started hearing chatter and all that stuff," Roark told MLB.com's Martin Gallegos. "I finally realized I probably should come back if everybody is texting me about it."
Good thing he checked his phone when he did, otherwise he could have driven hours for a road trip he would no longer be attending.
Teams in this article:
Players in this article:
Topics in this article: