PSA: Don't try to push Ronald Acuna Jr.'s hand off the bag unless you want to get playfully slapped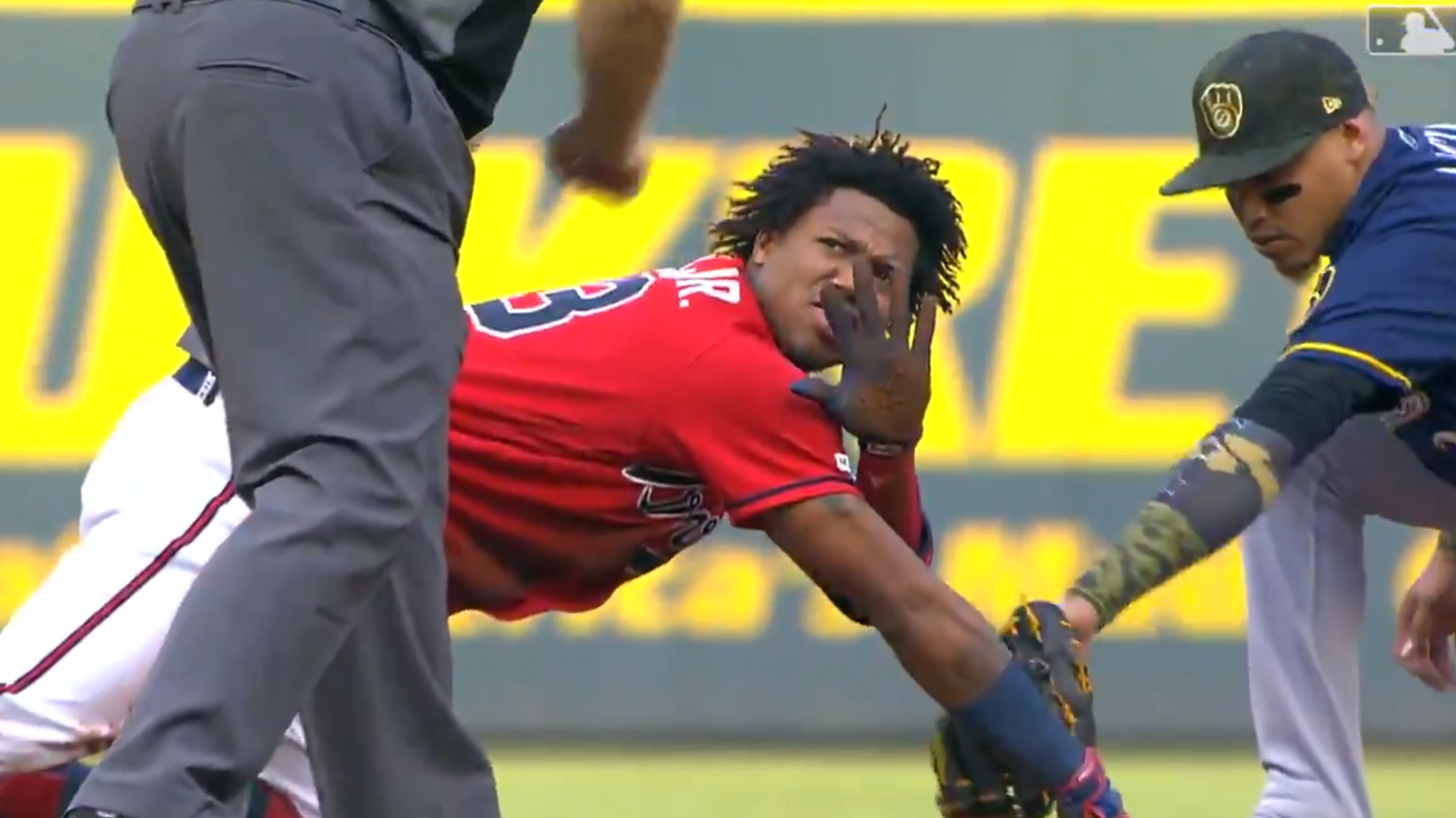 Orlando Arcia learned an important lesson during Friday's Brewers-Braves game in Atlanta, and it's a lesson the rest of the league would be smart to notice.
It's this: If you're going to try to nudge Ronald Acuña Jr.'s hand off the bag and try to get a sneaky out, good luck. You may get your hand slapped for the effort:
When someone tries to take food off our plate. pic.twitter.com/R1rT99YSsl

— Cut4 (@Cut4) May 18, 2019
We see this sort of play happen every now and then, when an overzealous baserunner slides too far past the bag or takes his fingertips off the bag ever so slightly. Arcia, however, was taking a page from the book Adrian Beltre helped write and continuing to try and nudge his hand off the bag even after time was called.
It didn't work before time was called, and it definitely didn't work after time was called. Lesson learned!
Adrian Garro joined MLB.com in 2016. Throughout his travels, both Bartolo Colon and Vin Scully have placed their hands on his shoulders. Not at the same time, though. That'd be amazing.
Teams in this article:
Players in this article:
Topics in this article: