His duty fulfilled, the Royals' Rally Mantis Jr. will spend the rest of his days on a nature center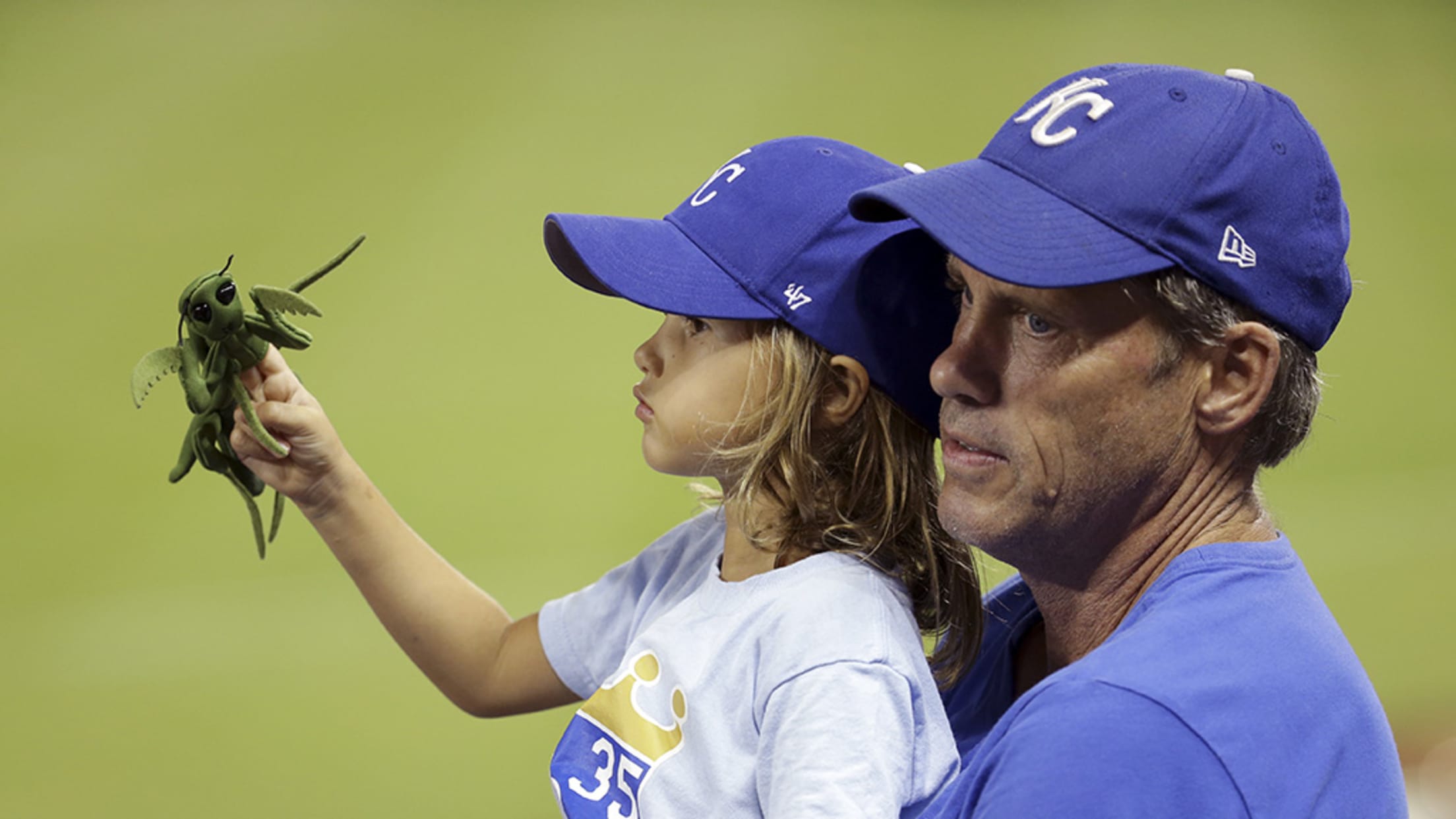 A Kansas City Royals fan holds a toy praying mantis during an interleague baseball game between the Miami Marlins and Kansas City Royals, Wednesday, Aug. 24, 2016, in Miami. (AP Photo/Lynne Sladky) (Lynne Sladky/AP)
The long, triumphant saga of the Royals' Rally Mantis Jr. has come to an end. After joining the Royals in what might have been their darkest moment of the season (just a few days after the original Rally Mantis passed into the great insect beyond), inspiring legions of other adventurous bugs to check out their neighborhood MLB ballparks and leading the team to a 12-6 record, R.M. Jr. will be moving on.
As announced by the Royals' vice president of communications, Mike Swanson, before Kansas City's game against the Twins on Monday:
It's official, we're donating Rally Mantis II to the Lakeside Nature Center in Swope Park. He had a good run going 12-6 since coming aboard.

— Mike Swanson (@Swanee54) September 5, 2016
Whether or not Danny Duffy will release another heartfelt video to commemorate Rally Mantis Jr.'s time with the team remains to be seen, but he will surely be missed.
September 5, 2016
You can't say he didn't do his job: Though his winning percentage (.667) wasn't quite as high as the original Rally Mantis' (.833), he more than doubled his forefather in the number of victories brought to the Royals by way of his lucky, rally-inducing thorax and moved them up three games in the AL Wild Card race.
Yes, he has certainly earned his retirement in what sounds like a luxurious nature preserve.
So bon voyage, Rally Mantis Jr. You may be gone, but you will not soon be forgotten.