I am jealous of Russell Wilson that he gets to keep hanging out at Spring Training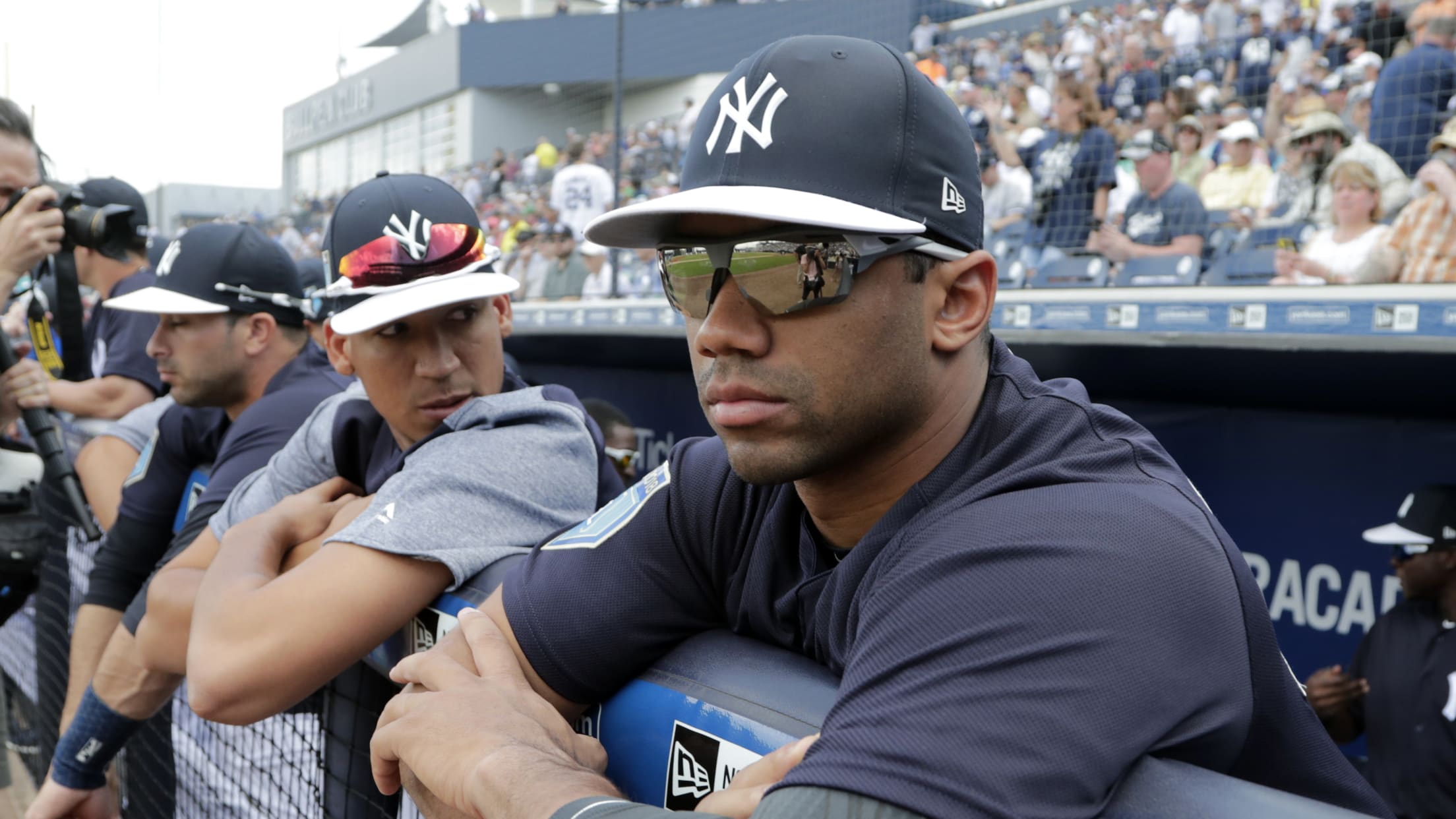 In a March tradition unlike any other, Seahawks QB Russell Wilson is back at Spring Training, pretending that he's still a baseball player.
Here's @Seahawks star & @Yankees "prospect" @DangeRussWilson charring w/ GM Brian Cashman before today's game w/ the #RedSox pic.twitter.com/a5pogYMI7Y

— Tom Caron (@TomCaron) March 15, 2019
Before he was a Super Bowl champion, Wilson was a college baseball player at NC State and spent a few years in the Rockies' Minor League farm system as a second baseman. After hitting under .240 for two straight years, he hung up his glove full-time for a helmet, eventually becoming one of the NFL's best QBs.
After his football career took off, Wilson was selected in the Rule 5 draft by the Rangers back in 2013 to be a mentor for younger players. Then, in early 2018, he was traded to the Yankees as a favor to his late father, who was a huge Yanks fan.
He's never played a game in the big leagues, but like every adult-league weekend warrior, Wilson loves reliving his baseball glory days, so he makes the trip to Spring Training every year to put the uniform back on, field some grounders and take an in-game at-bat or two.
A lot of people's reactions when this happens every year is something like: "Ugh, this again. Who cares? It's for show. Let me watch Giancarlo Stanton smush a ding dong." And admittedly, that was my first thought as well.
But then I thought about it for a bit and realized that if I were famous or notable enough to swing down to Spring Training for a few days and play in some games, I would do that in a second, as would every single one of you. While the rest of the baseball world is starting to get a bit weary with non-competitive Spring Training games, getting all antsy for the regular season, Wilson is down in Florida in the warm weather running around and living a dream.
Taking BP with Aaron Judge and the rest of the Yankees without the stress of actually having to get your body ready for the regular season? Sure, why the heck not?
Good for this dude. I'm jealous.
Teams in this article:
Topics in this article: