It's time to pay attention to Oregon State's Adley Rutschman, who's inspiring Barry Bonds-levels of fear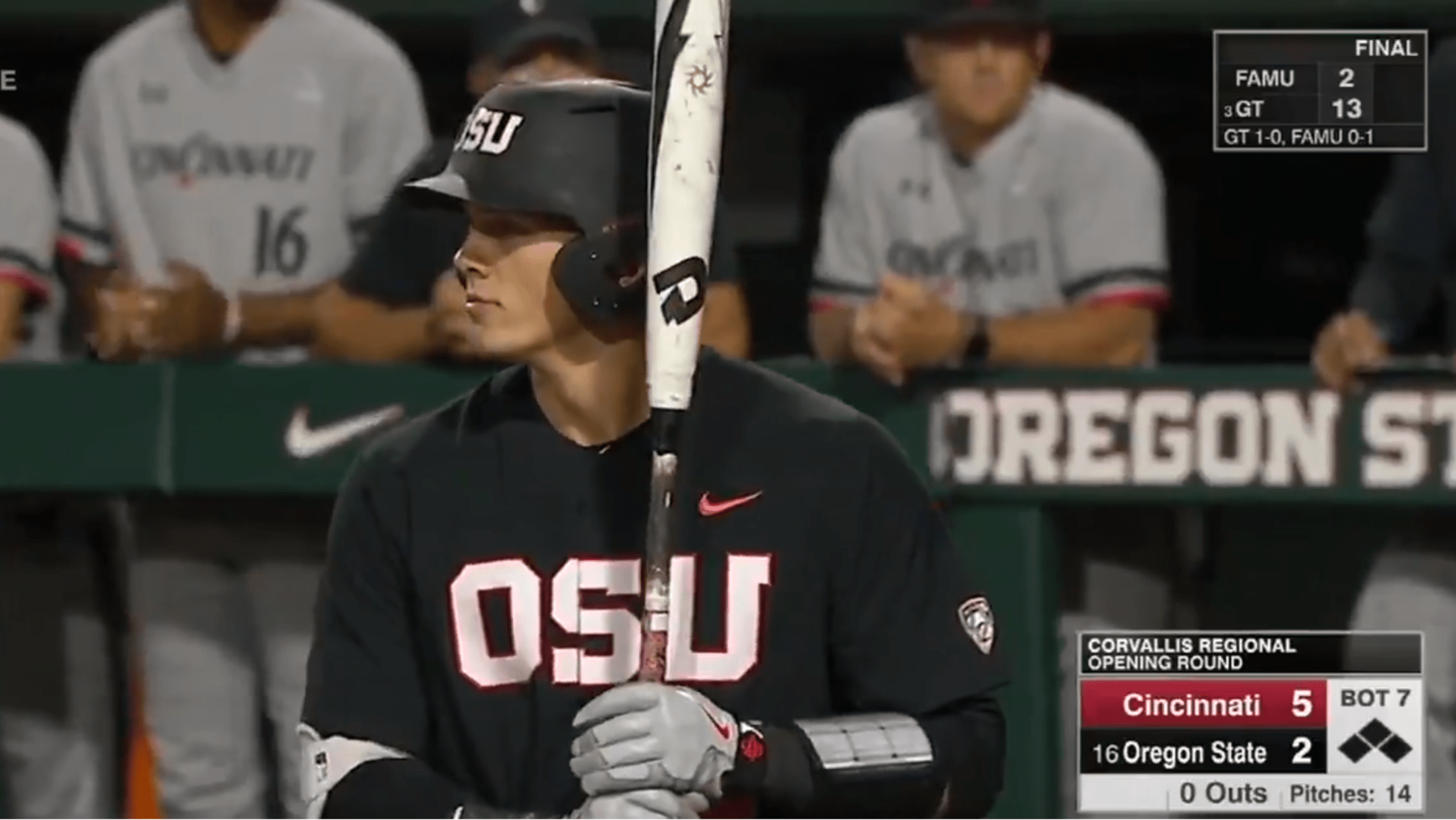 When young players are given the "Is so-and-so the next so-and-so?" treatment, it can seem trite, played out, a platitude driven by our culture of hype.
Given that, I ask: Is Oregon State's Adley Rutschman the next Barry Bonds?
I know I just contradicted myself, but bear with me. The slugging catcher is having an awe-inspiring season for the Beavers, and is projected to be the No. 1 prospect in the upcoming Draft. And on Friday night, he received the Barry Bonds treatment:
Bases loaded intentional walk!?!?

Yes... Adley Rutschman is THAT good. #RoadToOmaha | @BeaverBaseball pic.twitter.com/WPbDfiByTc

— NCAA Baseball (@NCAACWS) June 1, 2019
In a wild twist of fate, Rutschman's RBI intentional walk came just three days removed from the 31st anniversary of Bonds being given a free pass in the bottom of the ninth by Gregg Olson and the D-backs. If that's not an homage to Bonds and the fear he struck in opposing teams' minds, I don't know what is.
So far in Oregon State's season, Rutschman has been walked 75 times in in just 56 games. 24 of those walks were intentional, like the one in Friday night's game.
For comparison's sake -- and yes, I fully understand this is a small sample size for Rustchman, compared to Bonds' lengthy MLB career:
Rutschman has drawn 155 walks in 184 career collegiate games, good for an 84.2 percent walk rate.
Bonds drew 2,558 walks in 2,986 career games, good for ... an 85.6 percent walk rate.
That's pretty close. Might Rutschman fulfill this obvious promise and assume the role Bonds played for so long? We'll find out soon enough ...
Players in this article:
Topics in this article: