Wearing Christian Yelich jerseys as good-luck undershirts is so crazy it just might work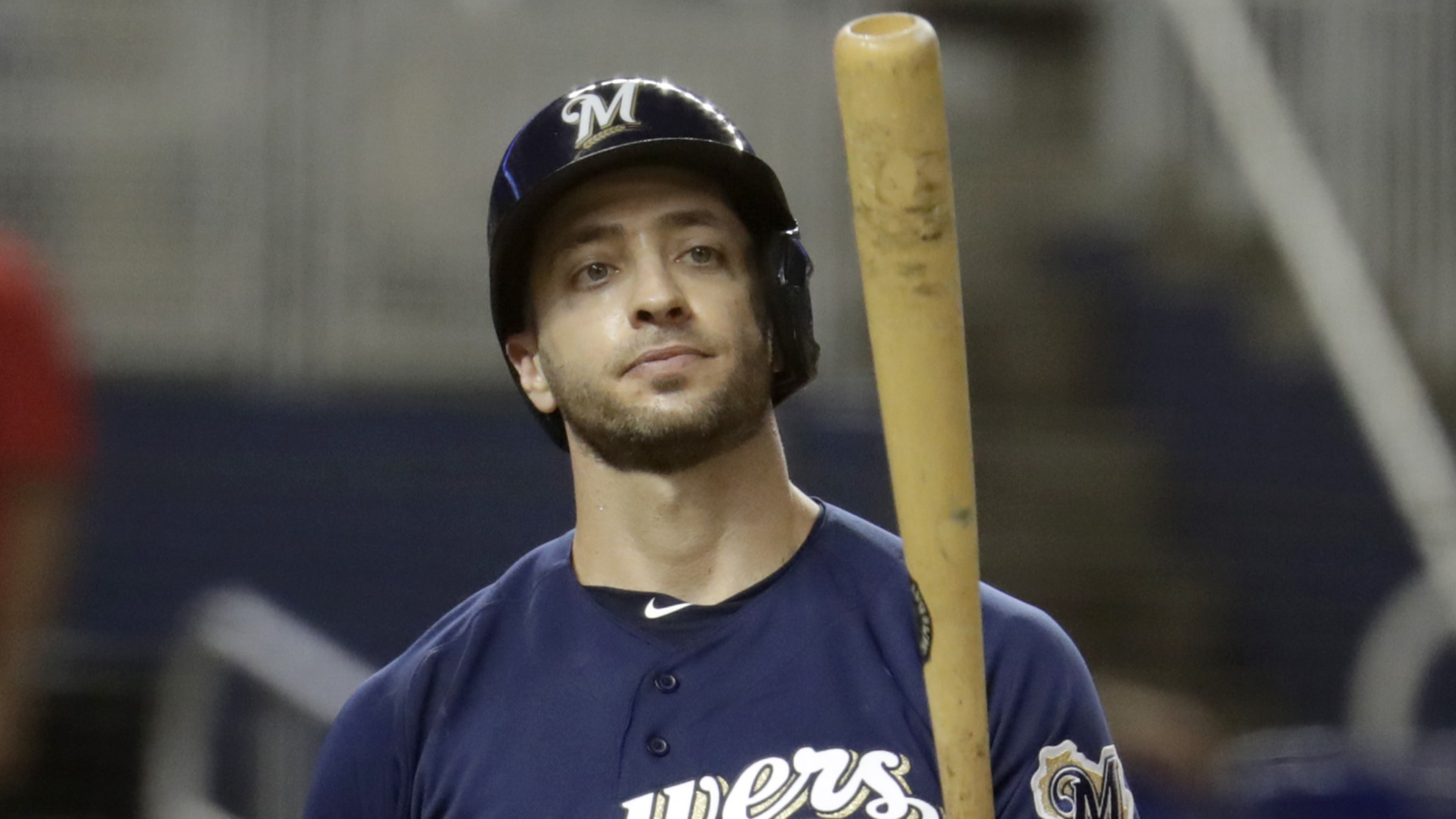 What's the measure of an MVP? When the Brewers lost reigning NL MVP Christian Yelich on Tuesday night with what was later confirmed to be a fractured kneecap, it no doubt cast a pall in the clubhouse.
How could Milwaukee continue its march toward a potential postseason spot without its team leader and one of the most gifted players in the game today? Is that even feasible? Who's going to step up in his absence?
What about ... his jersey?
With Yelich having flown back to Milwaukee for medical tests on his bum kneecap on Wednesday, his teammates continued on without him, beating the Marlins, 7-5, at Marlins Park. Yelich's jersey was out there on the field with his teammates, you see, as outfielder Ryan Braun wore it under his own jersey for the game. Yes, really.
Here's a close-up of Braun from Wednesday's game. Notice the second set of gold-on-blue jersey sleeves on each of his arms. That's a man wearing two baseball jerseys on top of each other.
He wasn't lying.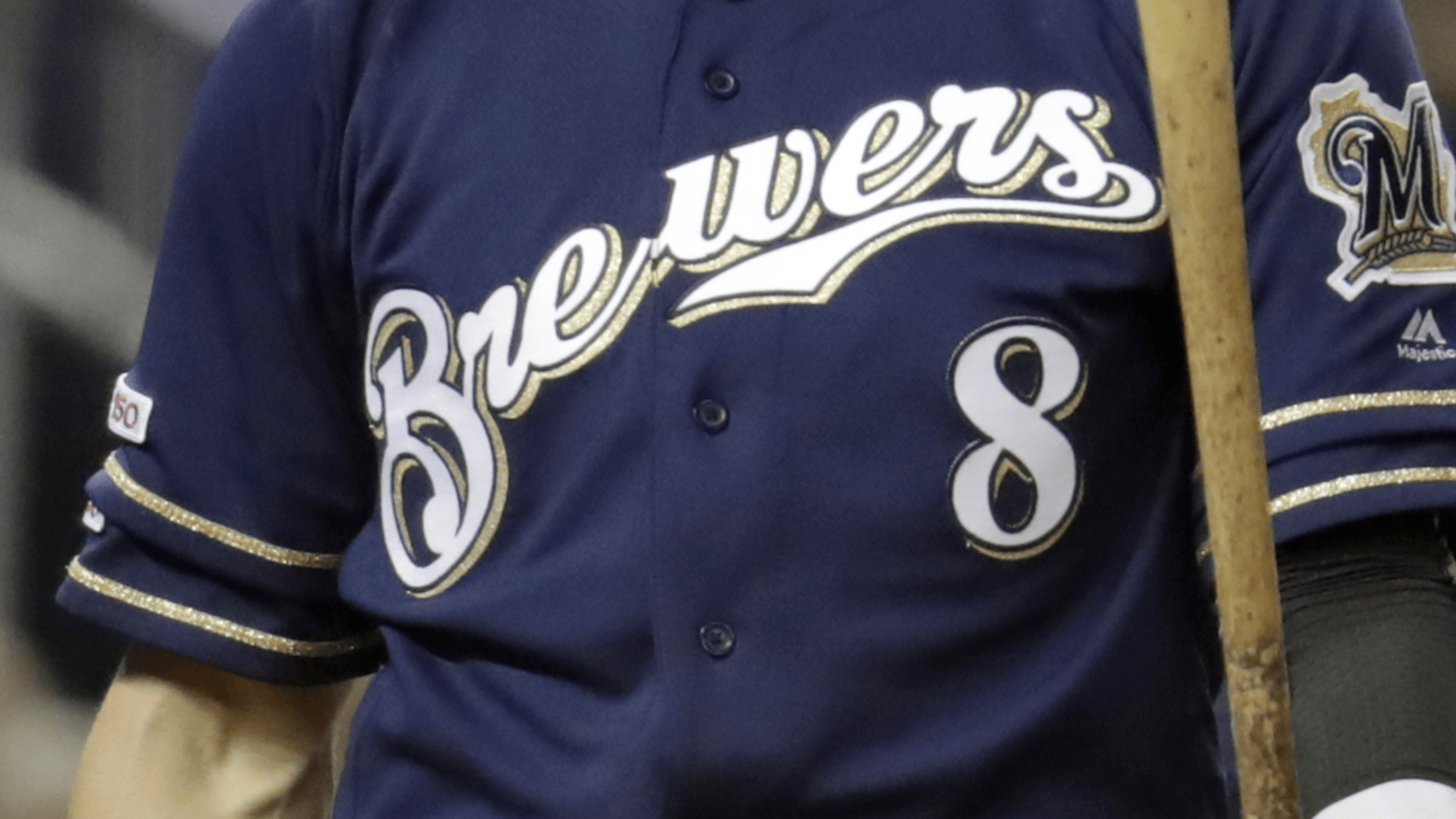 Braun didn't personally have a great game wearing two jerseys, but that hardly matters. What matters is the team won. Baseball's a team-oriented game, after all, and if Yelich's teammates are able to win by virtue of an MVP-caliber jersey taking the field with the rest of them, well, that matters. That's basically Yelich making a difference even while he is physically incapable of making a difference.
If that's not MVP-level stuff, what is?
Take this for example: When Mike Moustakas hit a huge two-run homer in the ninth inning to seal the victory, guess who was waiting on deck? Braun and his dual-jersey good luck charm, that's who, as if it could even be anybody else.
Baseball players are a very superstitious lot. From "lucky thongs" to clubhouse shrubbery and more, those who suit up and play baseball tend to adhere to certain, and quite commonly unusual, "rules."
So when I see Braun head out there on the field wearing his injured teammate's jersey under his own for "good luck," and the Brewers win -- to me, this only means that Braun's gonna do this again tomorrow. And the next day, if Milwaukee stays hot.
And if they continue winning without Yelich out there on the field and keeping their October dreams alive, who knows? Maybe more of them will opt for a Yelich jersey undershirt.
It sounds uncomfortable, but if it works, it works. And you can't argue with results.
Teams in this article:
Players in this article:
Topics in this article: