One of baseball's most exciting players is gone for the year, and I'm going to need a minute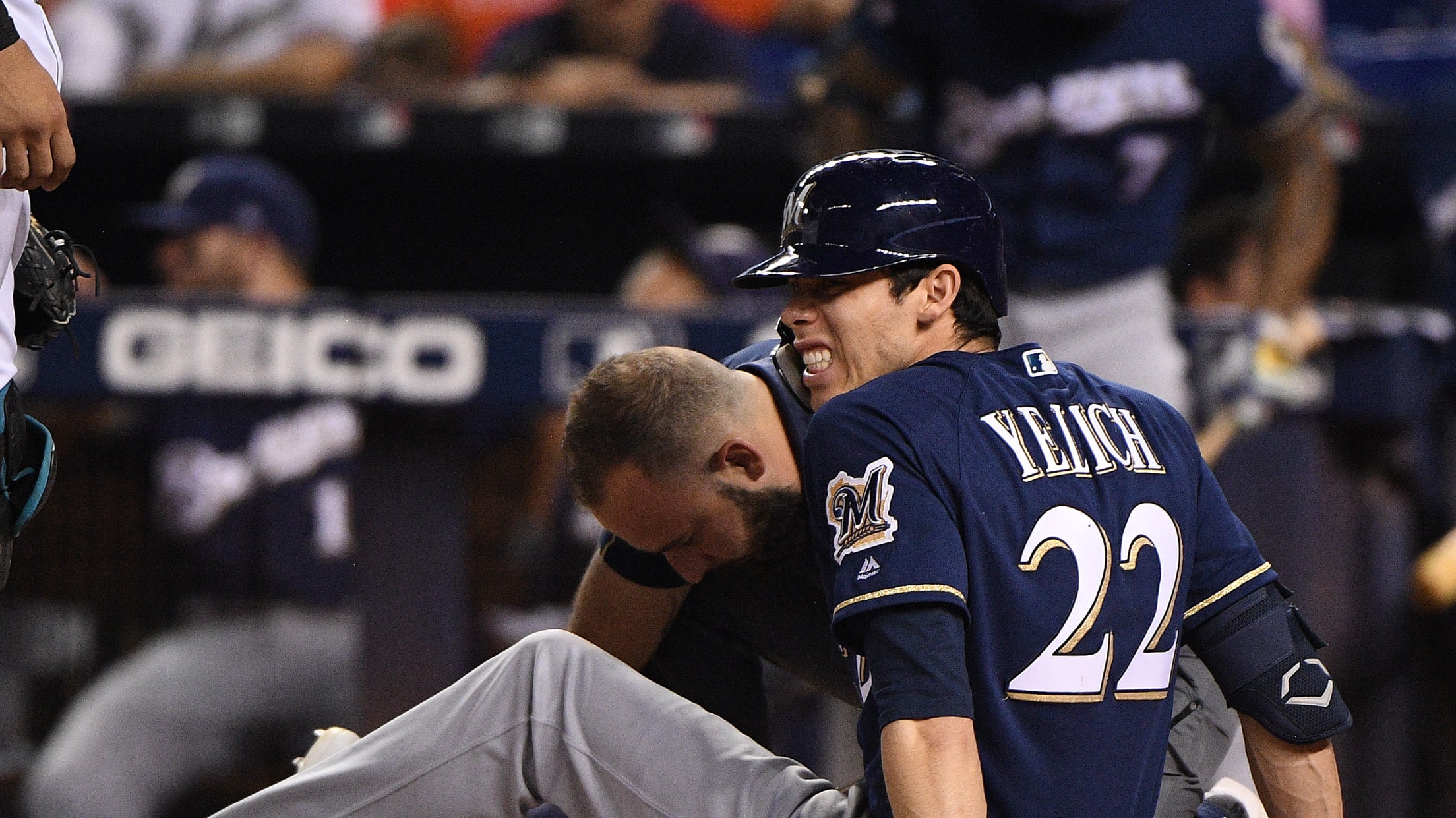 It hurts so much more because the stars had aligned.
After falling one brutal game short of the World Series a year ago, the Brewers had endured an up-and-down 2019, to the point where even reaching October looked increasingly grim. But they'd gotten hot at the perfect time, winning seven of their last 10 -- including five of seven against the hated Cubs -- to pull within two games of Chicago for the final NL Wild Card spot.
Meanwhile, Cody Bellinger was busy doing some Babe Ruth nonsense out in L.A., launching moon shots, hosing people from the warning track and sewing up the NL West with months to spare. He was the star of the season, the thinking went, the new do-it-all face of the National League.
The postseason was up for grabs. The NL MVP Award was up for grabs. But then the calendar turned to September, and September is the time when Christian Yelich reminds us all that his name is his name.
BREWERS WALK IT OFF!!!#ThisIsMyCrew pic.twitter.com/u2fjaaLgIX

— FOX Sports Wisconsin (@fswisconsin) September 8, 2019
Last September, he went on one of the wildest, clutchest tears in sports history, hitting 10 homers and driving in 34 runs over 27 games while single-handedly dragging Milwaukee to the postseason. He hit five homers in his team's final seven games. Celebrities just wanted a piece of him. He never had to buy a drink in Wisconsin ever again.
This September, after just one week, he'd already hit three more dingers, stolen four bases and racked up another walk-off hit. What did he have in store for an encore? Another dramatic pennant race rally? Another come-from-behind MVP win, going swing for swing with Bellinger for Senior Circuit supremacy? The possibilities were endless.
Instead, we got none of that.
Christian Yelich left tonight's game with a fractured right knee cap. He will miss the remainder of the season.

— Milwaukee Brewers (@Brewers) September 11, 2019
Yelich went down awkwardly during Tuesday night's game against the Marlins, and now he's done for the year. To which I say: OH COME ON. He had the Cubs hearing footsteps. He and Bellinger aren't just two of the best players in baseball -- they're having two of the best seasons any baseball player has ever had, and one of the best MVP chases any sport has ever seen.
Now, all those dingers and dramatics we were promised are now doomed to exist only in our imagination. How, in the year of our lord 2019, can this possibly still be allowed? How have we not canceled kneecaps yet? I demand a refund.
Teams in this article:
Players in this article:
Topics in this article: