Is this dog powering the Nationals' run to the World Series?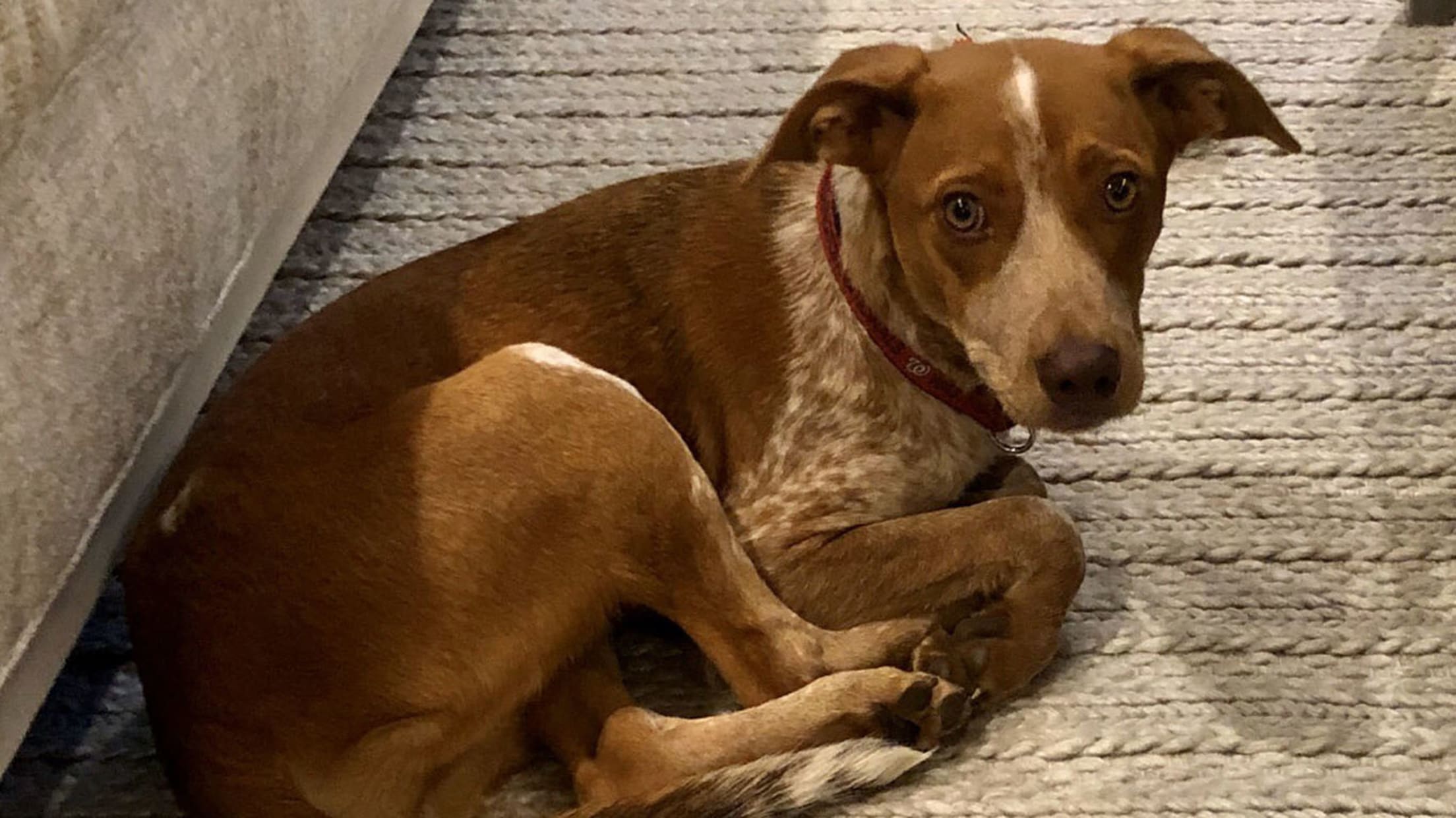 There are plenty of compelling reasons behind the Nationals' run to the first World Series in franchise history. Is it simply a case of a lineup of young stars rounding into form at the perfect time with a dominant postseason rotation shutting down opposing offenses?
Maybe it all has to do with Bryce Harper, the superstar who spurned the team this offseason to sign with a division rival and then vowed to bring a title to the nation's capital. Could Bryce have been what was holding them back?
Then, there's Baby Shark. Could a children's song and the spiritual influence of a veteran bench player's walk-up music be responsible for their historic run?
Here's the problem with all these theories: They've all been true for the entire season. The team hasn't made any major roster moves since Spring Training. Harper signed with the Phillies in March. Gerardo Parra's been walking up to Baby Shark for months. The Nationals weren't this dominant during the regular season. There must be a factor we haven't yet explored.
As it turns out, there is. Original National and team dad Ryan Zimmerman and his wife, Heather, adopted a dog right before the end of the regular season.
ALSO, we adopted this little nugget from @CityDogsRescue right before the Nats clinched the Wildcard. We named her Penny - and have come to believe she is truly a "Lucky" Penny for us! pic.twitter.com/60BcZXCAhf

— Heather Zimmerman (@HeatherZiMS) October 17, 2019
Now that's a compelling timeline. Since Penny took up residence with the Zimmermans, the Nats have clinched the Wild Card, won the Wild Card Game in dramatic fashion, beat the team with the best record in the National League to advance past the NLDS for the first time and swept the Cardinals in the NLCS.
With a World Series matchup against the Astros looming, the Nationals are going to need Penny's luck more than ever. Sure, things like having good players and getting hyped for Baby Shark like a classroom full of preschoolers probably won't hurt their cause. But Penny is the true talisman here.
In the coming week, the team should band together to make sure Penny gets walked and is well fed. They should probably also look into options for bringing her to some games in Houston -- if she's up for it, of course -- because Penny is clearly the beating heart of the Nationals.