Sean Doolittle can't celebrate Valentine's Day without a trip to Taco Bell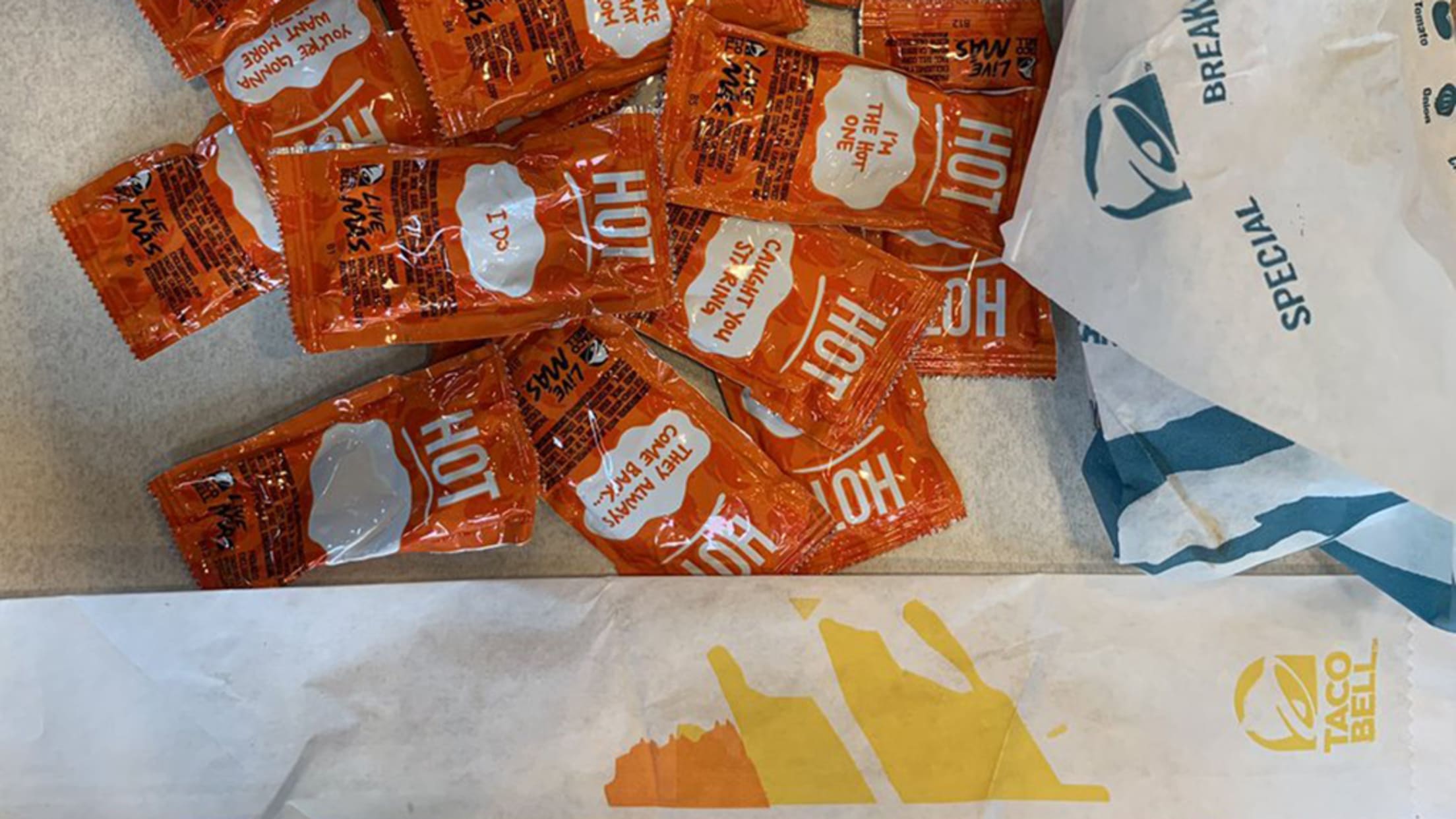 If you're the sort of person who celebrates Valentine's Day with the same person each year, it's likely that you have some traditions that you keep returning to. Maybe you take a bike ride with your loved one, or go to a favorite restaurant in the neighborhood.
Of course, baseball players also have Valentine's Day traditions. For Nationals reliever Sean Doolittle, Valentine's Day means a trip to the local Taco Bell ... and a bunch of packets of hot sauce:
6 years ago I texted @EireannDolan a picture of two tacos in the shape of a heart for Valentine's Day. Now we go to @tacobell every year to celebrate. I love you Eireann, thank you for Living Más with me. 🌮🔔♥️ pic.twitter.com/iWxNUC9OzK

— Obi-Sean Kenobi Doolittle (@whatwouldDOOdo) February 14, 2019
It turns out that Doolittle isn't the only one with a down-to-earth tradition. Astros pitcher Collin McHugh gets a bit fancier than his NL counterpart ... but not too fancy:
This is me and @arbuzzy's 7th annual @Chilis VDay, but first take out. Things are slowly getting better or worse. Can't tell pic.twitter.com/YaXYJff0yB

— Collin McHugh (@Collin_McHugh) February 15, 2019
They say that variety is the spice of life, but perhaps consistency and tradition -- with a side of Taco Bell hot sauce, obviously -- is the spice of love and Valentine's Day. You certainly can't argue with these successful relationships.
Teams in this article:
Players in this article: