The Seattle Mariners are starring in the most insane, high-octane sports movie ever made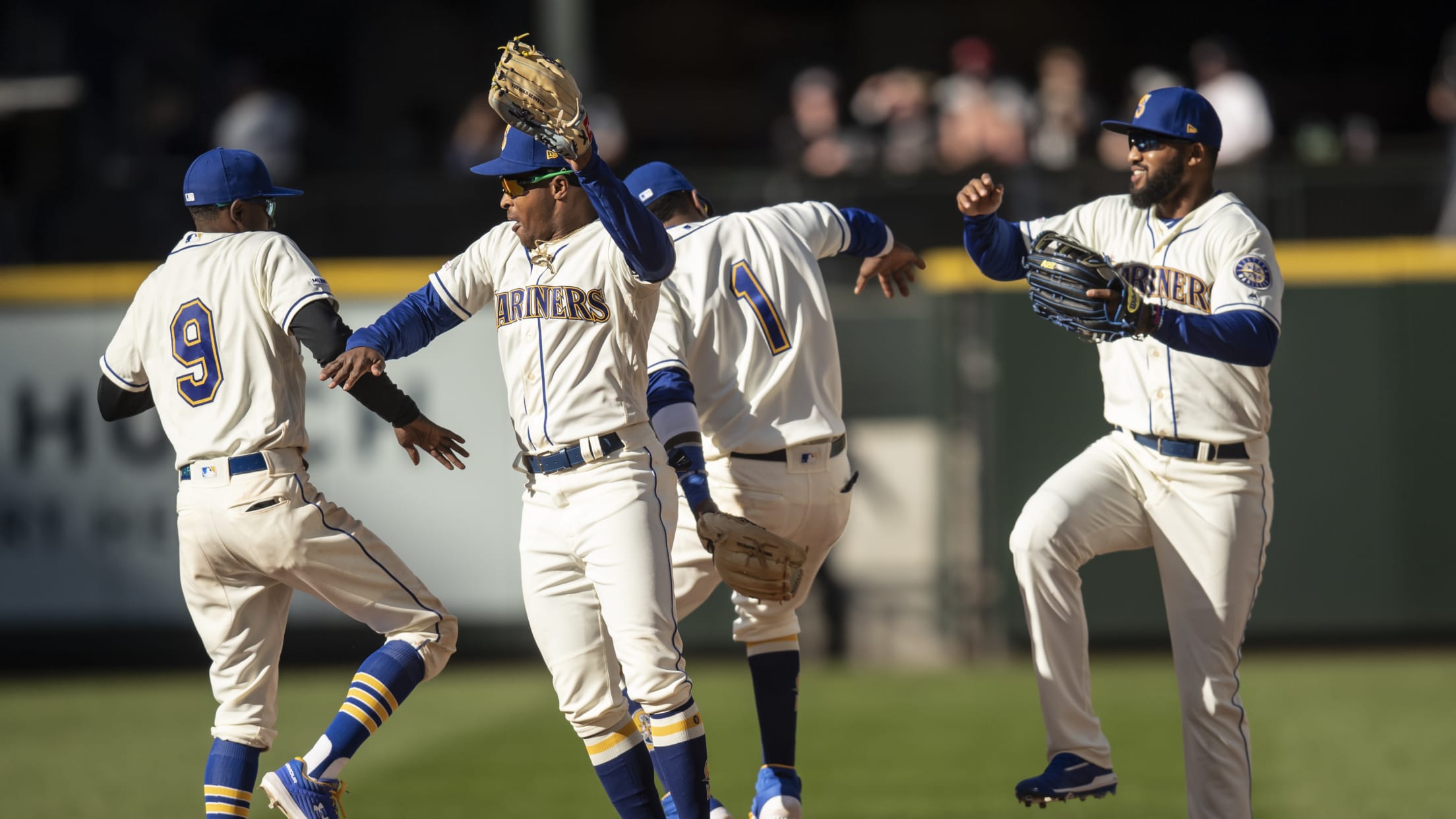 Stop me if you've heard this before: A team loses its best players and is expected to struggle -- but thanks to a unique combination of talent, excitement and friendship, they don't. They win ... and win ... and win, often in bizarre and ever-more-amazing ways.
That's your standard sports movie tale, right? Well, as "Major League" turns 30 years old this year, the Seattle Mariners are doing the very thing the film was built upon: Win when everyone thought it was impossible.
This offseason, the trade-loving Jerry Dipoto didn't think the Mariners roster as currently constructed was ready to compete in a division fronted by the powerhouse Astros, Mike Trout-led Angels and the how-did-they-do-it 98-win Athletics. Stars Nelson Cruz, Edwin Diaz, Robinson Cano and James Paxton were just some of the players who were either let go in free agency or traded away. Seattle, which hasn't been to the postseason since 2001, were set to have to wait for a few more years.
Like every good sports movie, the Mariners have managed to defy the odds. Entering this weekend's action, the Mariners are a league-best 13-2 and have won six games in a row. They have outscored opponents by 42 runs, also the best mark in the league. And, just like a movie, they're doing it in the most high-flying, crazy and unexpected ways possible.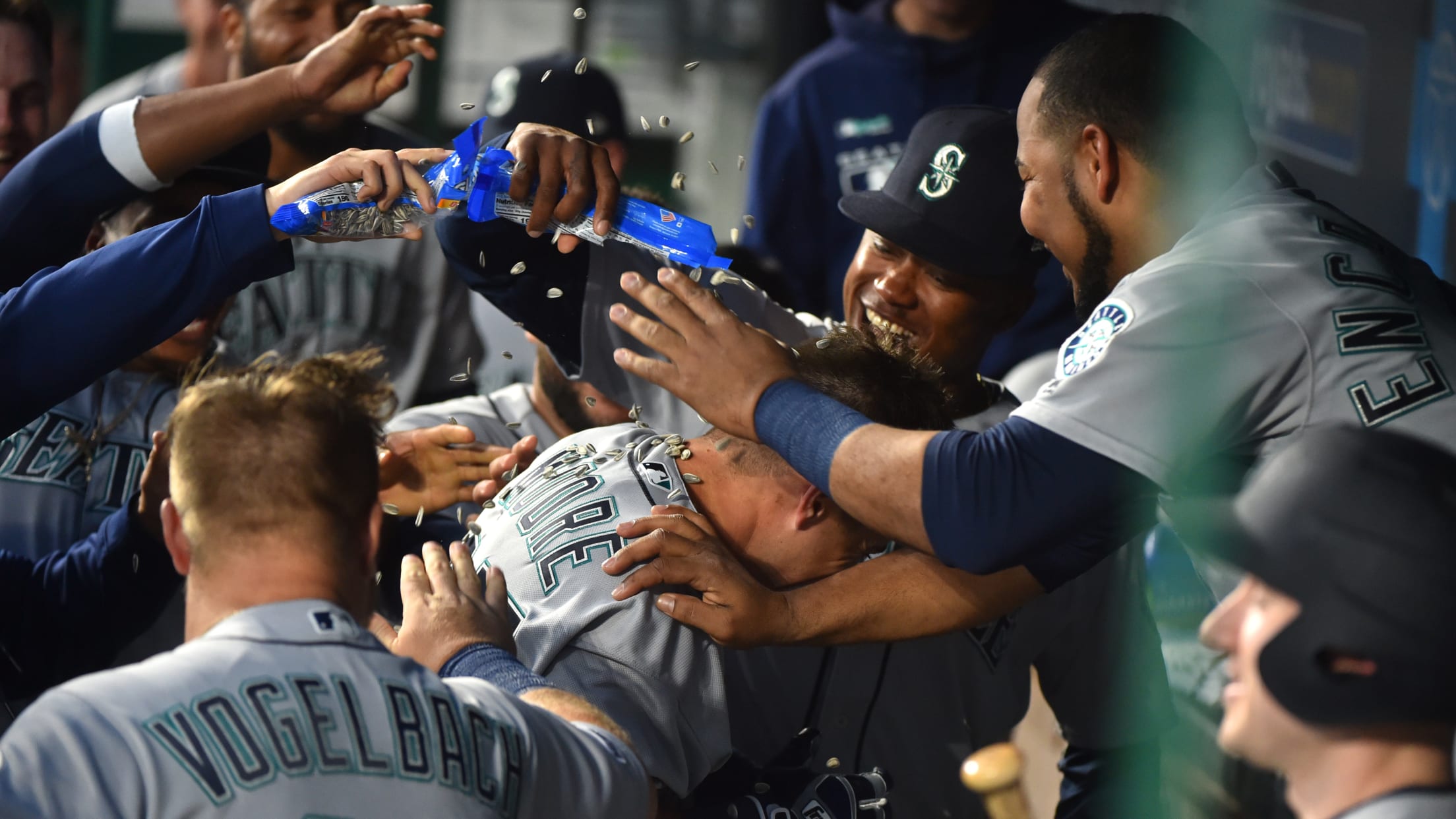 The team leads the league in home runs, having smashed an absurd 36 dingers already. Nearly every member of the lineup has gotten into the Northwest smash and bash show, with Jay Bruce leading the way with seven long balls (hilariously enough, he has 10 hits total this season). The super speedy Mallex Smith, who hit only two all last year, has gotten on the board. And Edwin Encarnacion has the entire team doing his patented parrot move when he bashes long balls this year. Aren't team camaraderie and bizarre celebrations a central tenant of a good sports movie? (See: "Remember the Titans.")
On Thursday, the Mariners won in the 10th inning thanks to Dan Vogelbach's sixth homer of the year. It was an absolute laser beam from a hitter who, thanks to his husky frame and ability to bash baseballs roughly a country mile, has quickly become a fan favorite.
How did the Mariners get to the 10th inning, though? That was thanks to a last-minute, heart attack-inducing comeback. With two outs in the ninth inning, outfielder Mitch Haniger hit a two-run triple to tie the game and send it to extras.
That's right: This team isn't just about picturesque home runs floating into the ether. They are tearing it up on the basepaths, too. The team leads the Majors in stolen bases -- something you wouldn't expect from a club that also leads the league in dingers. And yet, here they are, getting on base and making things happen once they're there. Smith has stolen five bases and Dee Gordon has swiped six. Naturally, that ranks them first and second in the Majors.
And, of course, what could be more baseball movie than the humble blooper? Somehow, the Mariners have pulled off that best-in-baseball record while also leading the league in errors with 21 -- seven more than the second-place teams. Yet, the team keeps winning, even when rookie Dylan Moore committed three in the ninth inning to almost gift a game to the Red Sox.
That's the kind of thing that could kill a team, much less a young player early in his big league career. And yet, so far at least, the Mariners have played the part of the underdog team done good. They're doing something bizarre, outlandish and insane almost every night, a blink-and-you-might-miss-it cultural moment.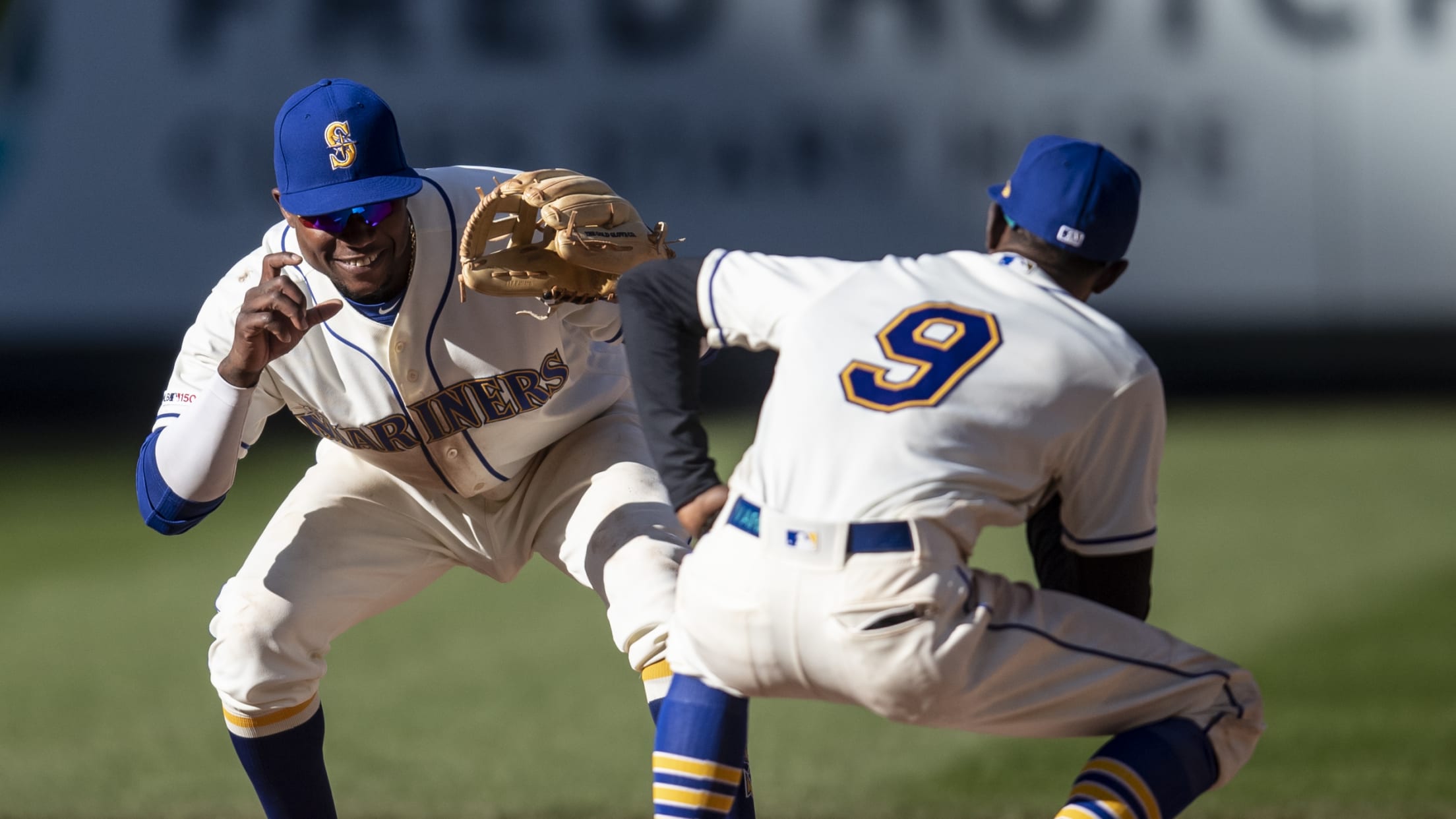 They may not be able to keep it up all season. In fact, they probably won't -- no team plays .800 baseball, after all. But right now, this is a team starring in their very own movie -- and just because it may not have a happy ending doesn't mean there won't be plenty of heart-stopping drama for you to enjoy.
Michael Clair writes about baseball for Cut4. He believes stirrup socks are an integral part of every formal outfit and Adam Dunn's pitching performance was baseball's greatest moment.