Let's get ready for Sergio Romo's first career start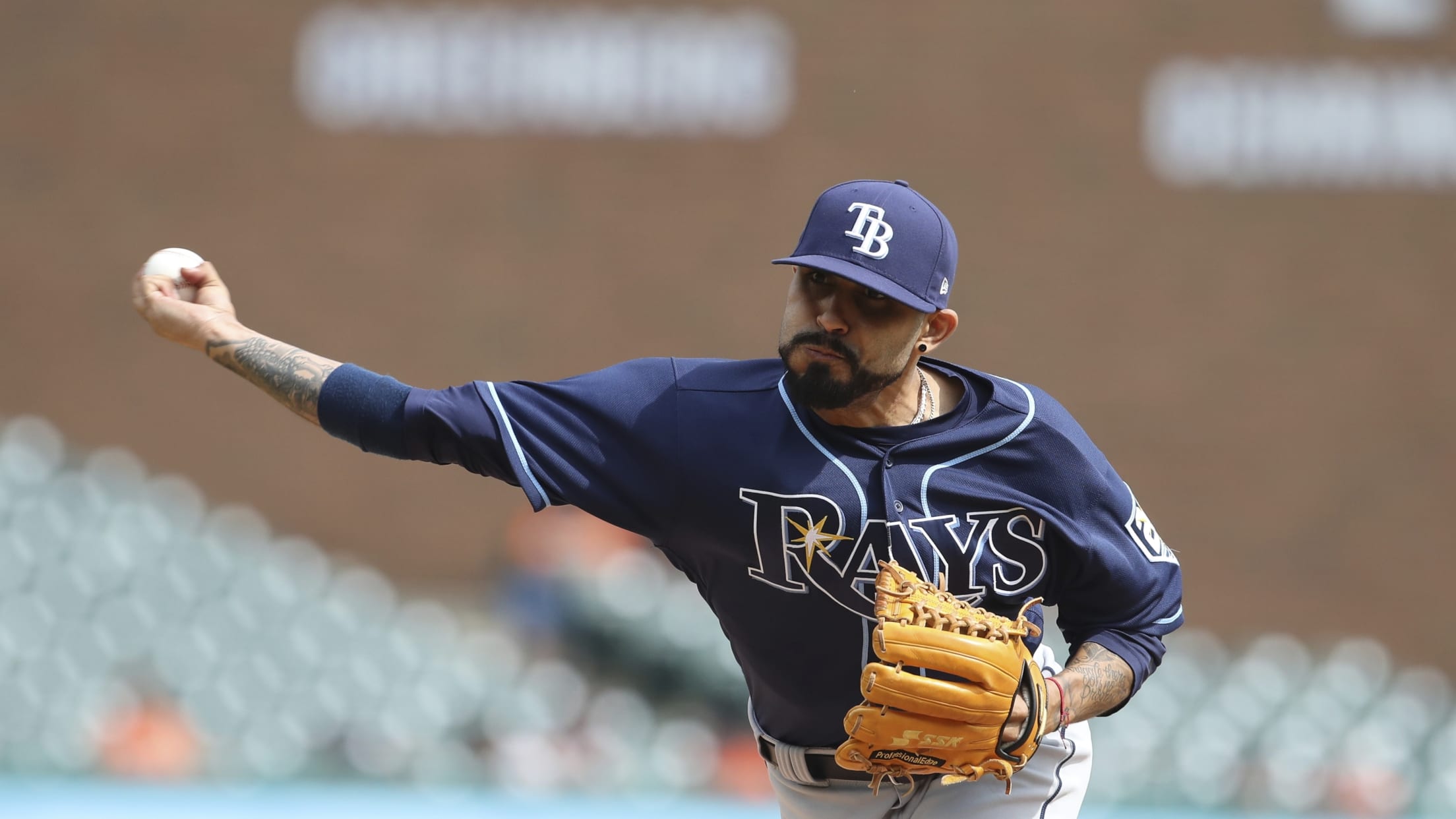 Sergio Romo has accomplished a lot in his 11 seasons in the Majors. He has pitched in 588 games, owns three World Series rings and made the NL All-Star team in 2013. One thing he's never done: Start a game. On Saturday, he will start for the first time in his Major League career.
Romo hasn't started a game in a non-rehab start at any level since he was a 23-year-old pitching prospect for the Single-A Augusta Green Jackets in 2006. As a Major Leaguer, he's only had two outings longer than two innings, both of which were three-inning relief appearances as a rookie with the Giants in 2008. In those two appearances, he only allowed four batters to reach base and didn't give up a run while striking out six.
Since 2008, he has made eleven appearances of two innings out of the bullpen (including the Postseason), four of which have come since he was traded to the Rays last July. Perhaps the most memorable of his multi-inning appearances came in Game 3 of the 2012 NLDS against the Reds. With the Giants facing elimination down, 2-0, in the series, Romo came in to a 1-1 game to start the bottom of the ninth inning. When he finished off the bottom of the tenth, the Giants had won 2-1 and kept their World Series run alive.
His start Saturday will come just one week after he made his earliest entrance into a game of his Major League career. In the second game of a doubleheader against the Orioles on May 12, Romo took over for starter Matt Andriese to start the fourth inning. Despite the earlier call, he retired all four batters and struck out Manny Machado and Chris Davis for good measure.
That the 35-year-old reliever is making his first career start after 588 appearances out of the bullpen is exciting stuff. According to Rays manager Kevin Cash, no one is as excited as Romo himself.
SHOCKING NEWS from #RaysUp #Rays manager Kevin Cash on "Power Alley":

Sergio Romo is ridiculously excited to make his first career start on Saturday. pic.twitter.com/1LLM5ptxaN

— MLB Network Radio on SiriusXM (@MLBNetworkRadio) May 18, 2018
We imagine his jumping around the clubhouse may have gone something like this:
On Saturday, we'll see Romo's earliest entrance into a Major League game and, who knows, maybe even his longest outing, too. Congratulations to Romo, baseball's newest starting pitcher.
Teams in this article:
Players in this article: