Shohei Ohtani and Yusei Kikuchi's first MLB battle was must-see baseball theater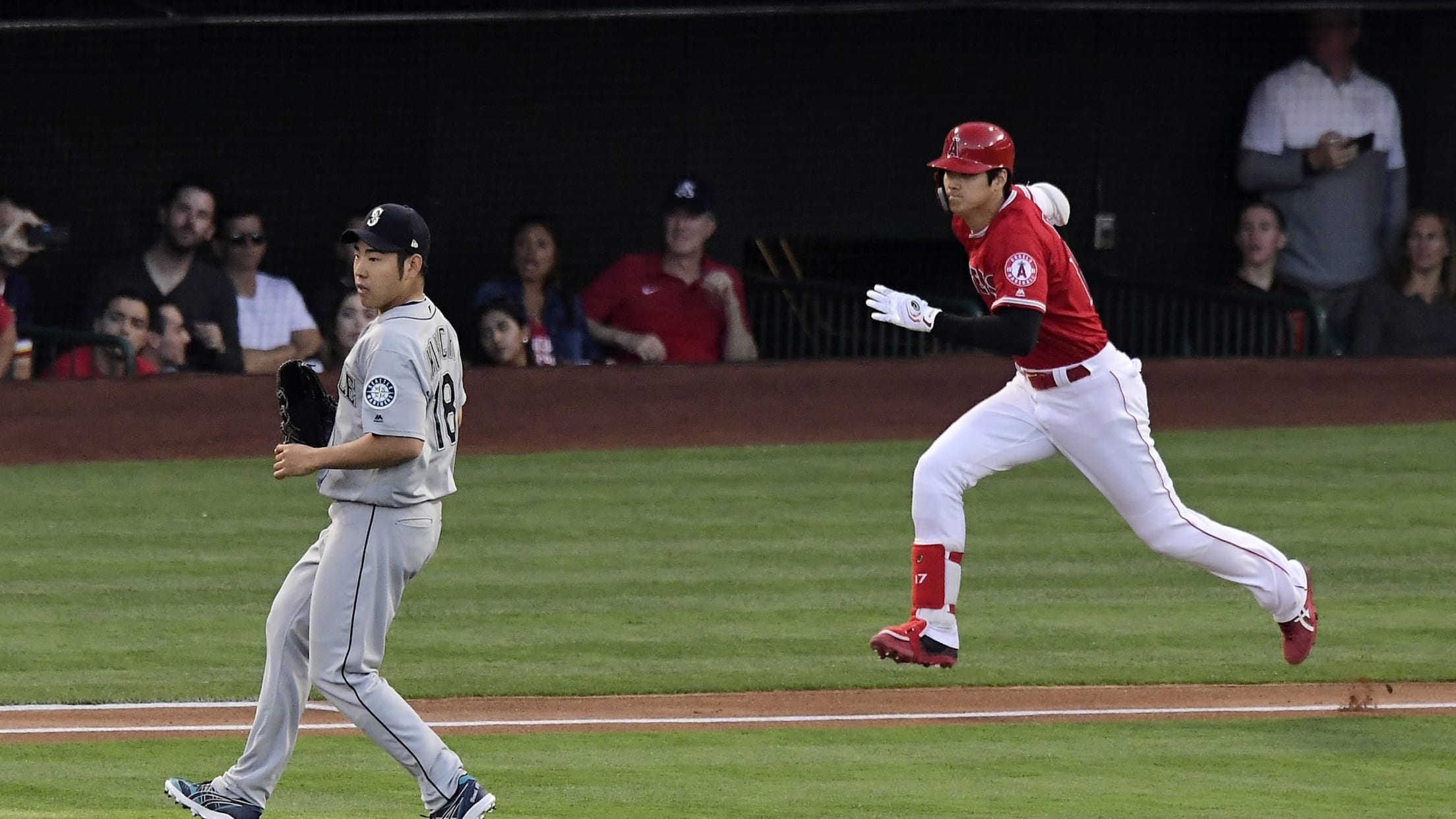 A big showdown took place this weekend in Anaheim when Mariners lefty Yusei Kikuchi faced off against the Angels' Shohei Ohtani on Saturday night. The two Japanese stars have traced similar paths to the Majors, but they had yet to square off against each other since landing in Seattle and Anaheim, respectively.
The pair were both standout baseball players at Hanamaki Higashi High School in Iwate Prefecture in north Japan, as MLB.com's Rhett Bollinger detailed, and later faced each other in the NBP -- but not extensively.
That meant, of course, that Saturday night's game brought with it heightened anticipation. With the eyes of Japan watching, Ohtani won the first battle:
Yusei Kikuchi & Shohei Ohtani went to the same high school in Japan.

They squared off twice in Japan (3 K & 2 hits).

They just faced each other for the first time in the major leagues: pic.twitter.com/B4cdPGSfPI

— Cut4 (@Cut4) June 9, 2019
How anticipated was this? Well ... at least 80 members of the Japanese media descended upon Angel Stadium for the occasion.
#Angels PR estimates there are roughly 80 Japanese media members credentialed for the game https://t.co/UAmgdaE0cc

— Rhett Bollinger (@RhettBollinger) June 9, 2019
That's some serious hype, and it's exciting to see so much buzz for a matchup that we could see plenty of times in the coming months and years, given each player's role on his team. Both the Angels and Mariners are hoping for big things from Ohtani, 24, and Kikuchi, 27, and their proximity as AL West rivals means this could very well happen all the time, as long as they both stay healthy.
From the perspective of someone who absorbs baseball pretty much nonstop throughout the year, this type of story is what the game is all about. The best of the best squaring off against each other, the hopes and excitement of a nation tuning in to see who wins.
On Saturday night, it was Ohtani who won the initial battle. He grounded out after his first-inning single but hit a homer in his third at-bat against Kikuchi (the third of the Angels' back-to-back-to-back onslaught):
Watching stars shine on the biggest stage and coming with a little "extra" when the moment calls for it is great, and that's precisely what Ohtani did in this game. Angels manager Brad Ausmus told MLB.com after the game that, "It seemed like there was something extra there," referring to Ohtani's motivation heading into what he surely knew was one of the most anticipated moments of his young career.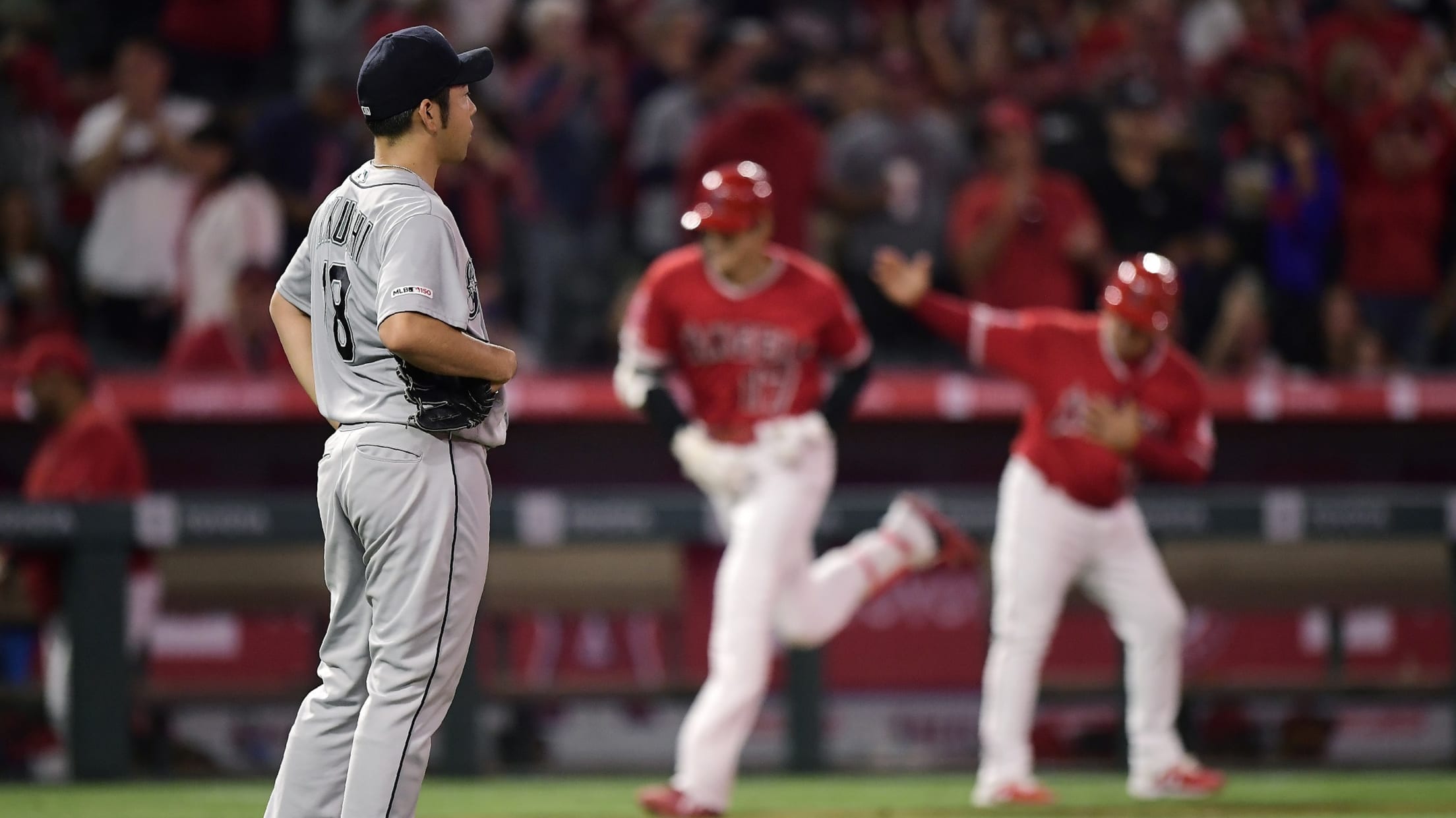 Given the fierce competitive nature Kikuchi has shown throughout his career, from throwing a high-90s fastball in high school to posting a 73-46 record in the NBP, there's no doubt that his performance Saturday gave him a little extra motivation, too.
Next time -- since there will inevitably be a next time, as the Mariners and Angels have more games scheduled against each other this summer -- Kikuchi vs. Ohtani will be another must-see moment.
So be sure to watch.
Teams in this article:
Players in this article:
Topics in this article: