Skip Schumaker got his revenge for Adam Wainwright's last prank by messing with the pitcher's car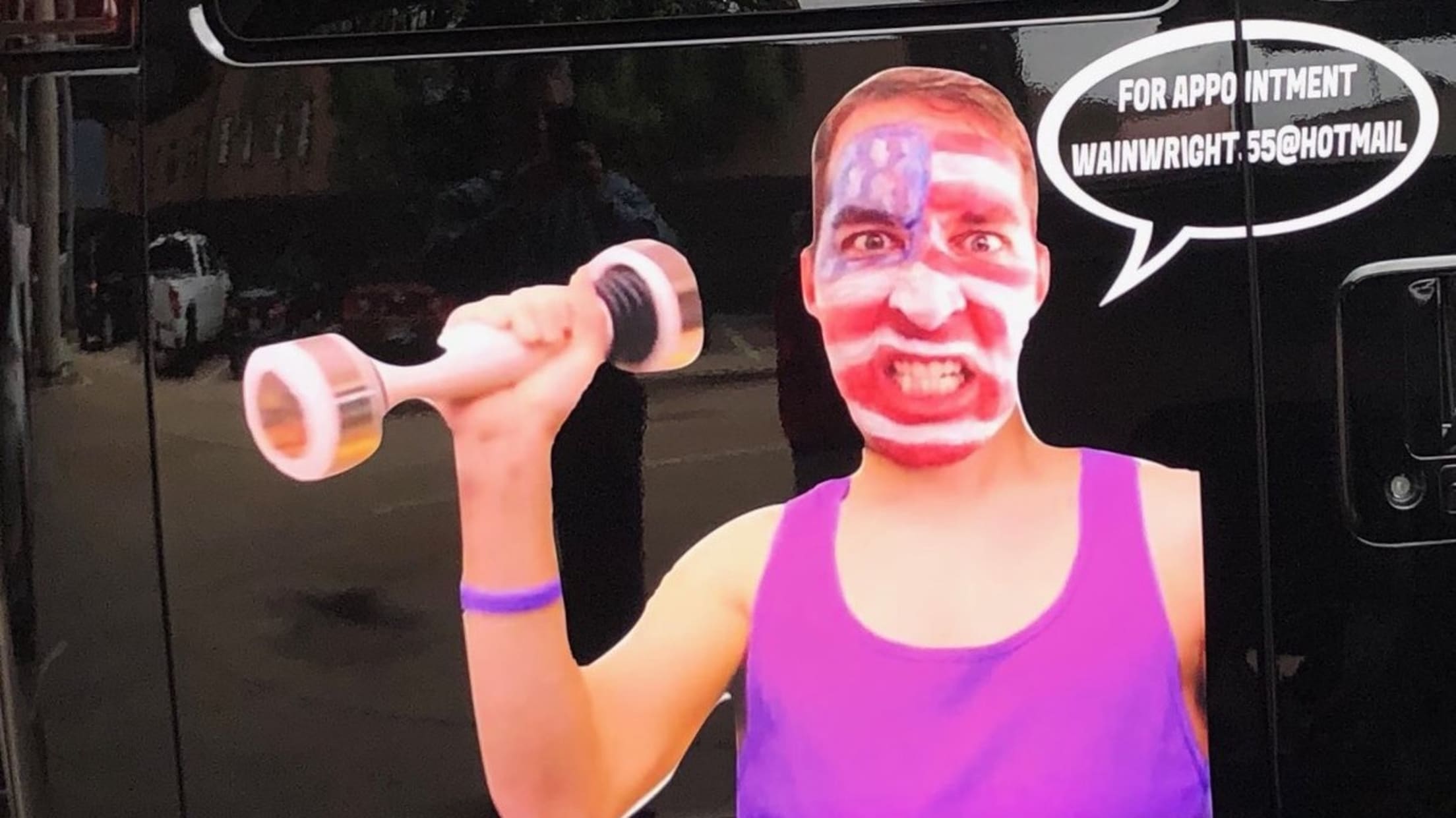 Adam Wainwright and Skip Schumaker might have been teammates for two World Series championship teams with the Cardinals, but now that Schumaker is the Padres' first-base coach, they're on opposite sides. Their prank war, however, continues to rage on.
Earlier in June when the Padres visited St. Louis, Wainwright responded to Schumaker's latest ploy by getting his own name and number stitched onto Schumaker's polo shirt. Not bad.
Schumaker's answer also featured customized decorating ... on Wainwright's truck:
Skip Schumaker escalated the prank duel with Adam Wainwright by having this decal applied to Wainwright's truck during last night's game. Schumaker shared this picture. Wainwright shared this retort: "He's toast." #stlcards pic.twitter.com/J47UHJFvhf

— Derrick S. Goold (@dgoold) June 27, 2018
Brutal. From the fake gym studio name to the Hotmail contact information, Schumaker didn't hold back.
We can only imagine Wainwright's immediate reaction, but it probably went like this:
Wainwright says Schumaker is "toast" now, so who knows what vicious revenge prank he has in store. Stay tuned.
Teams in this article:
Players in this article: