After being denied an at-bat, a squirrel ran around the field in Pawtucket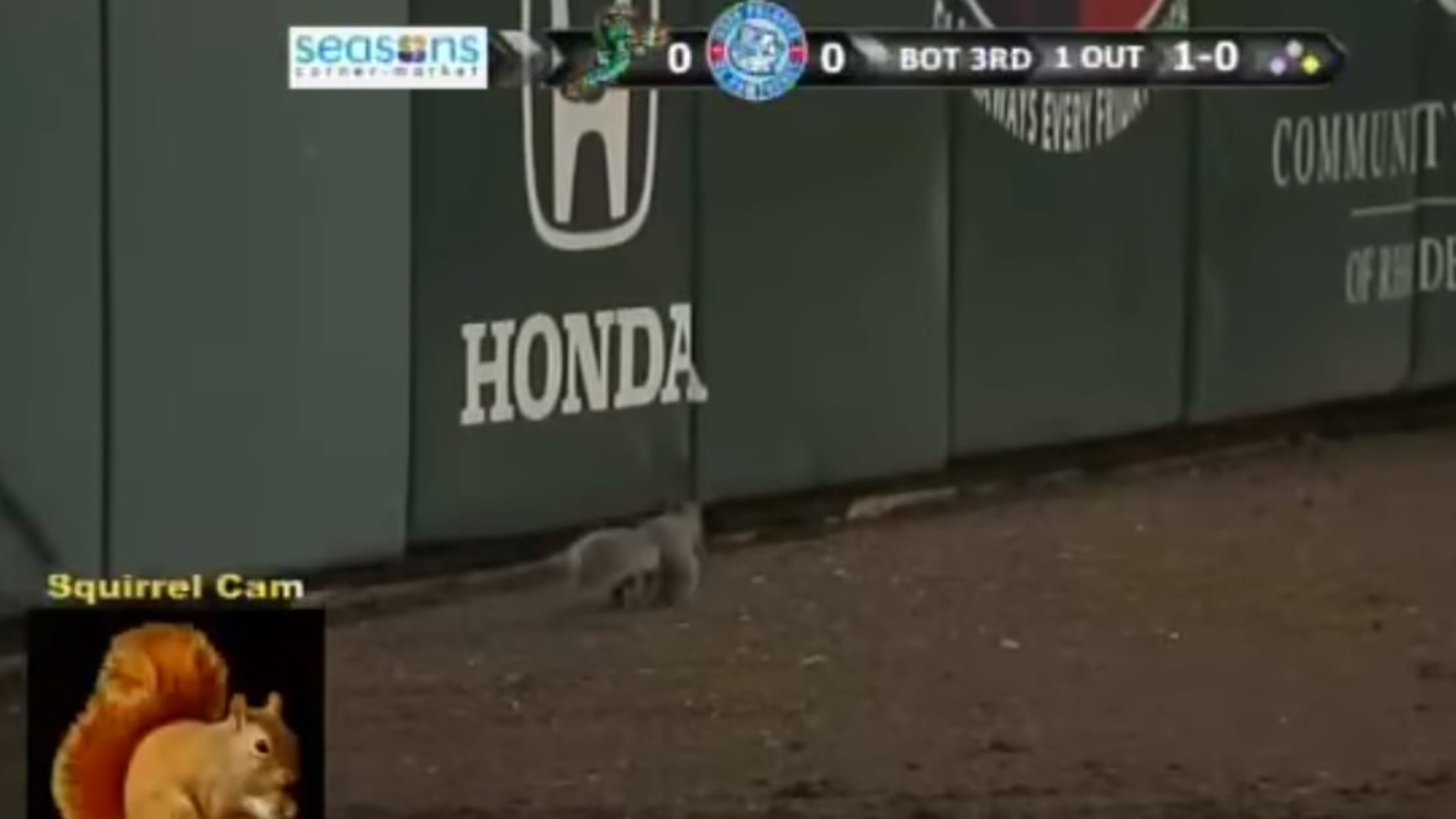 Minor League Baseball fans in Pawtucket thought that they would be getting a fairly standard doubleheader on Tuesday. Little did they know that one squirrel was determined to make it historic by becoming the first animal pinch-hitter.
In the bottom of the third, Rusney Castillo was up to bat with a 1-0 count against John Means when a furry guest joined him on the field and looked expectantly toward home plate, hoping to get an at-bat. The squirrel's request was seemingly denied, so it ran rampant:
The squirrel evaded the grounds crew's attempts to reel it in and got all the way out to the left-field bullpen, where the relievers successfully coaxed it into joining them -- perhaps to prove its worth with some throws from off the mound.
Kudos to the broadcast booth for deploying its "Squirrel Cam" with excellent graphics to track its travels:
At the very least, this squirrel deserves a spot on our All-Animal Team anyway.