This Stanford player found out he was drafted in the middle of a game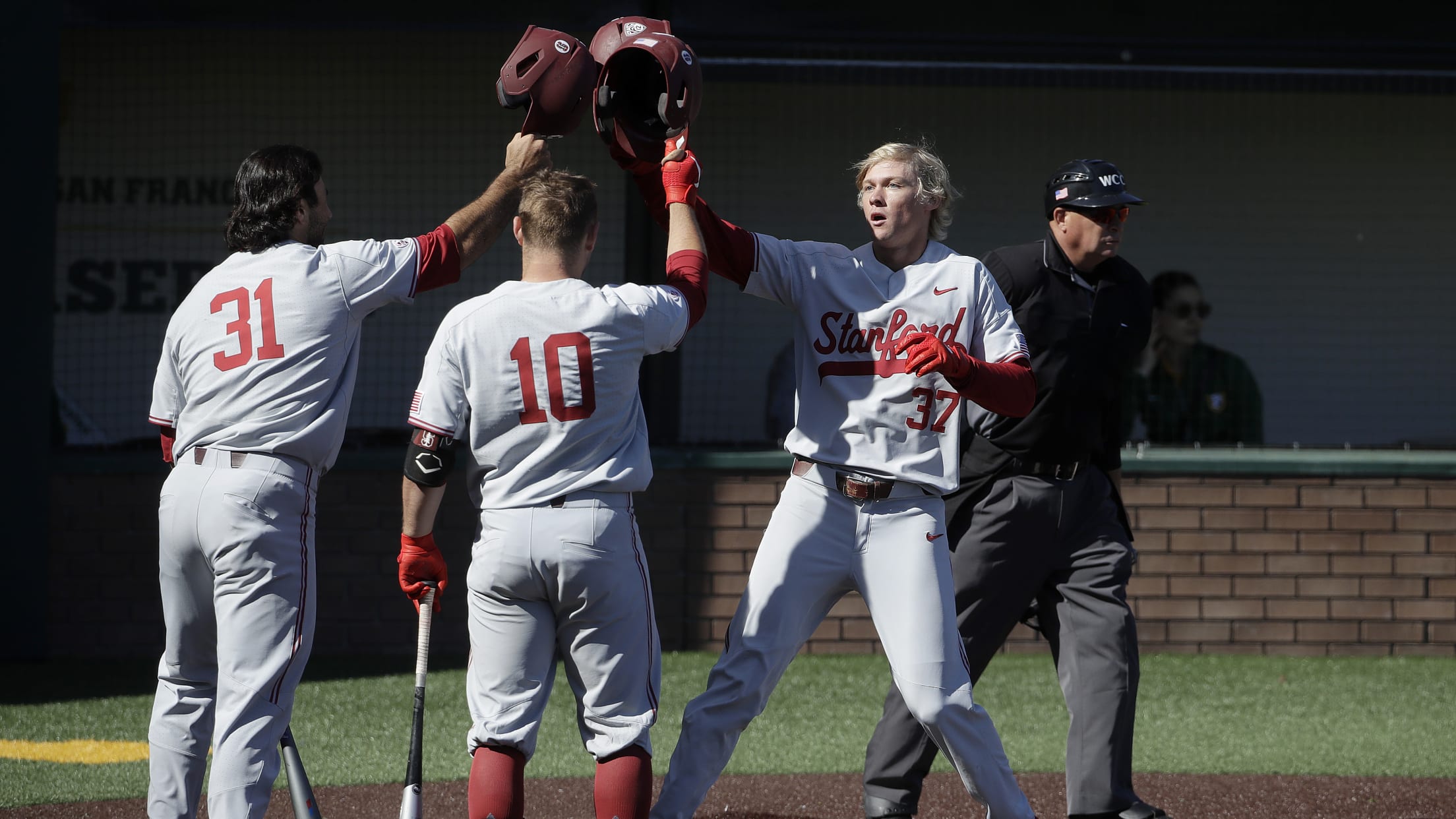 We're all familiar with the typical scene when a player gets drafted. Some players are on hand and get to don their new team's cap and exchange a handshake with the Commissioner. But, the vast majority of players are on a video chat at home, surrounded by family, teammates and seemingly every person they've ever passed on the street.
The MLB Draft adds another wrinkle. Since it takes place during the NCAA Tournament, a few players are literally playing baseball during the draft. On Monday, Stanford outfielder Kyle Stowers was one of them. In fact, he was standing in the on-deck circle of his team's regional game against Fresno St. when the Orioles selected him at No. 71.
Awesome moment: David Esquer just came over to the on-deck circle to tell Kyle Stowers he had just been drafted.

Here's the team reacting during a pitching change: pic.twitter.com/EkRWb3gqDI

— Shotgun Spratling (@ShotgunSprD1) June 4, 2019
To add to the gravity of the moment, this came during Stowers' final home game at Stanford as the team wrapped up its regional on Monday with a win to advance to play Mississippi State in the Starkville Super Regional.
Never gonna forget my last game at sunken! So thankful to everyone that was a part of it! https://t.co/wKsdlb3svc

— K Stow (@KyleStowers) June 4, 2019
Between winning a regional and getting drafted, it's hard to imagine a way to improve on Stowers' final Stanford home game.
Teams in this article:
Topics in this article: