Steph Curry showed off his perimeter range and threw out the first pitch at a Yakult Swallows game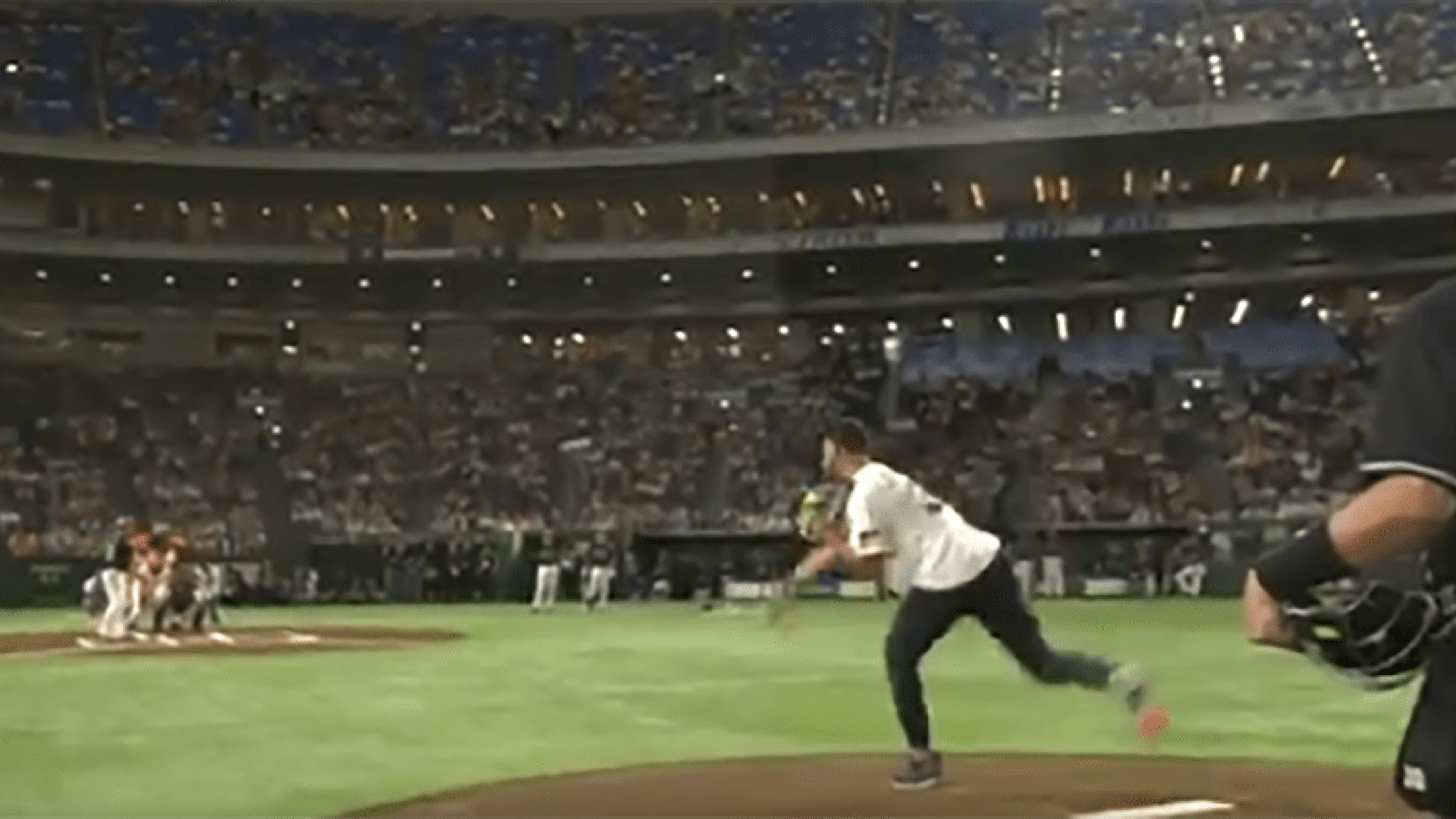 No one in the history of the NBA has been better at shooting basketballs from 22-plus feet than Stephen Curry. But what about tossing a baseball from 60 feet, 6 inches?
Curry got to put that to the test before a recent Yomiuri Giants game. With a baseball glove in his blue-and-yellow Warriors colors and wearing a Giants jersey, Curry didn't do the usual celebrity throw: stand on the grass and softy toss the ball to the catcher. He went out to the mound, gave a leg kick and fired a strike:
Steph Curry might have the best first pitch we've ever seen 🔥

📹: @UnderArmour pic.twitter.com/JCrkzxwN0F

— Dime (@DimeUPROXX) September 12, 2018
Turns out, Curry can do everything.