Big Edgar Martinez fan Steven Souza Jr. ribbed a Rays writer for leaving Martinez off his HOF ballot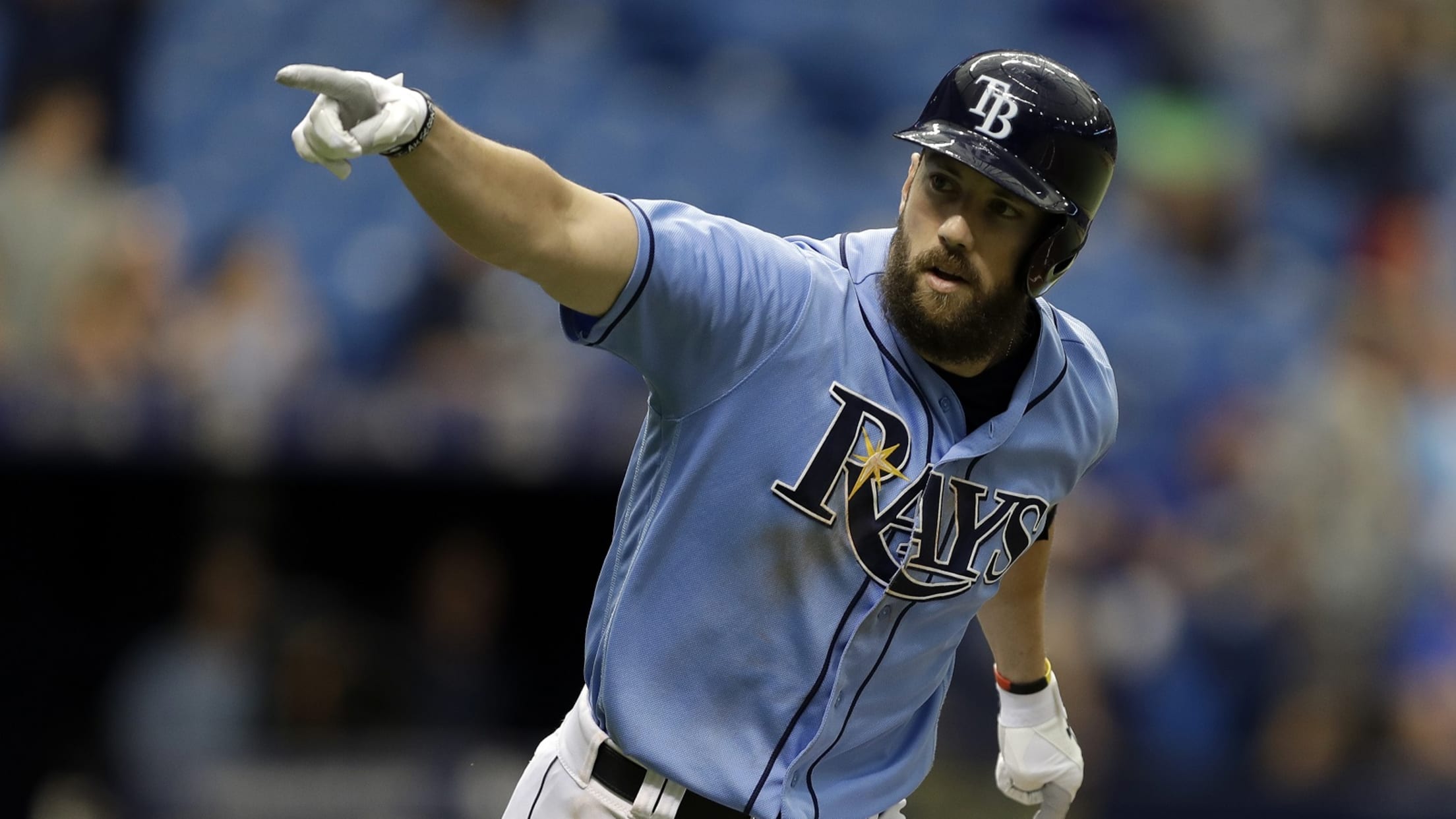 (Chris O'Meara)
Would you vote in favor of electing Edgar Martinez to the Baseball Hall of Fame? The vaunted Mariners slugger (who resides atop the franchise leaderboard in many offensive categories) and current hitting coach is up for possible election, and baseball scribes have some important decisions to make.
Rays outfielder Steven Souza Jr. hails from Everett, Wash., just 25 miles outside Seattle. He grew up a Mariners fan, and was enthralled (as we all were) watching Edgar swing the bat in the middle of the Mariners lineup for years.
So when Tampa Bay Times reporter Marc Topkin revealed his HOF ballot on Tuesday, a name was missing:
Okay, here it is, my Hall of Fame ballot. And a link to my column on some of the voting issues. https://t.co/AN9zRN83f5 Guessing a few people will have some opinions. pic.twitter.com/MXz8z0aUVC

— Marc Topkin (@TBTimes_Rays) January 23, 2018
Souza promptly took him to task for it with a good-natured ribbing on Twitter:
Dear @TBTimes_Rays,
You are hereby on probation from interviews until my childhood hero, Edgar Martinez is rightfully voted in to the Hall Of Fame. This may seem unprofessional and unfair, but I say to you "My oh My".

Yours Truly,
Longtime Mariner Fan

— Steven Souza Jr. (@SouzaJr) January 23, 2018
Souza then backed up his support of Martinez's spot in Cooperstown with some facts:
All my Seattle folk know why he belongs! #EdgarHOF

1995 ALDS Gm5: Griffey scores the game-winning run https://t.co/ANjyKaaAd5 via @YouTube

— Steven Souza Jr. (@SouzaJr) January 23, 2018
Topkin, to his credit, had fun with it as well:
Passionate response to my Edgar-less Hall of Fame ballot from #Rays OF and 2017 team MVP ( I do still have your trophy BTW ...) https://t.co/4bsusAf6tv

— Marc Topkin (@TBTimes_Rays) January 23, 2018
Safe to say Souza hasn't lost any of his affinity for Martinez over the years, even though he suits up for an opposing AL club.
Baseball passion: it runs deep.
Teams in this article:
Players in this article: