Faced with CWS elimination, TCU pulled out its most drastic rally efforts -- and it almost worked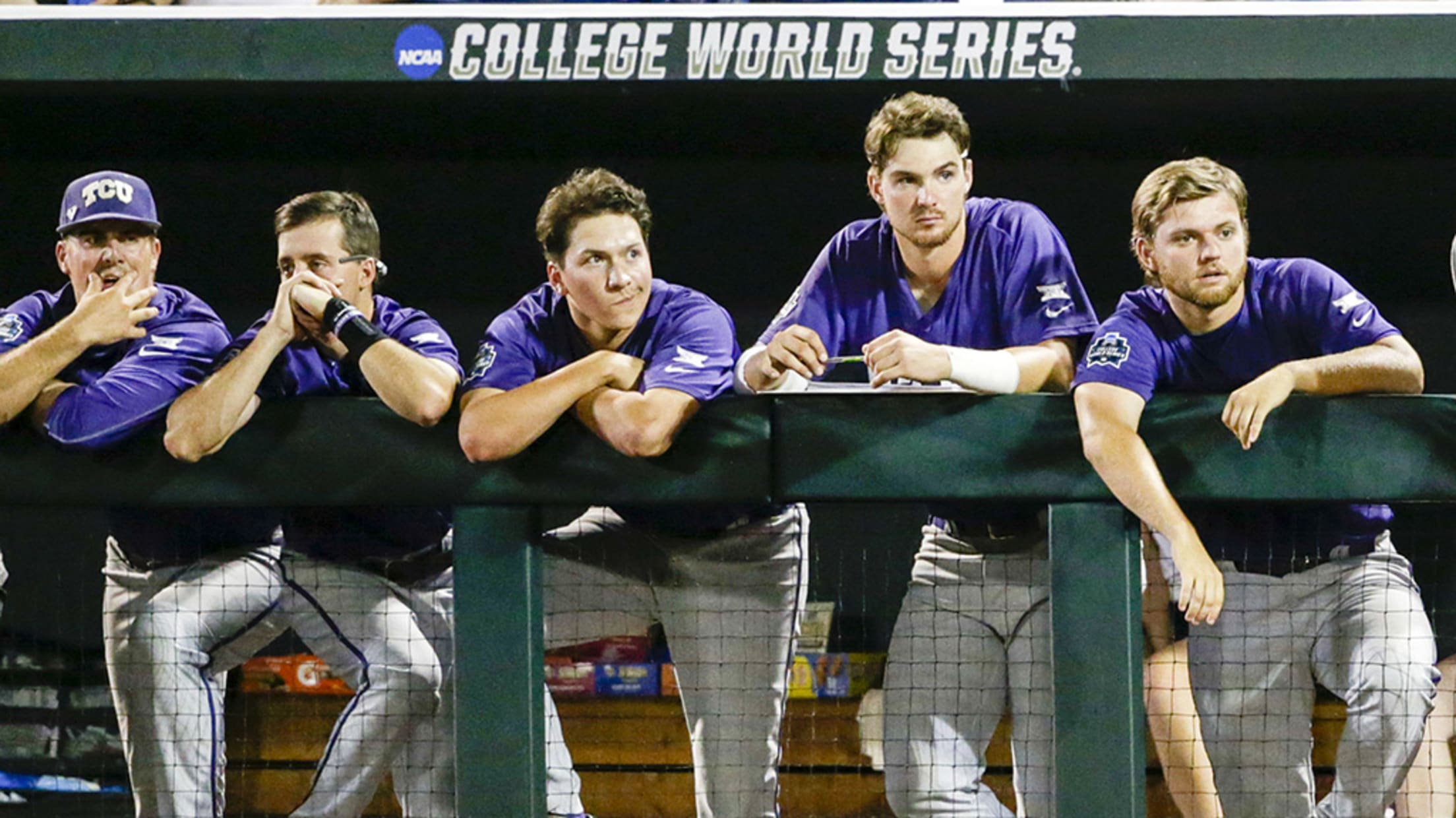 TCU players watch from the dugout during the ninth inning of an NCAA men's College World Series baseball game against Coastal Carolina in Omaha, Neb., Saturday, June 25, 2016. (AP Photo/Nati Harnik) (Nati Harnik/AP)
With a trip to the best-of-three College World Series finals on the line, Texas Christian University trailed Coastal Carolina University, 7-1, after four innings on Saturday. But the Horned Frogs would not go down without a fight.
Faced with such a daunting deficit, TCU implemented the most drastic of rally measures. Like the … rally oar?
The #OmaFrogs rally antics are working! Merrill's sac fly brings in another and it's 7-3 Coastal in the 7th. #CWS pic.twitter.com/tAI59NEftn

— NCAA Baseball (@NCAACWS) June 26, 2016
Whatever it was, it seemed to be effective. After adding a run in the sixth and two in the seventh, the Horned Frogs only trailed by three heading into the ninth. Cue the ralliest of rally caps:
The hat stack is WORKING!!! Merrill's RBI single brings home Steinhagen and the tying run is at the plate! #CWS pic.twitter.com/BbvxOX3f6x

— NCAA Baseball (@NCAACWS) June 26, 2016
TCU even scored again in the ninth and brought the tying run to the plate, but even 10,000 rally caps stacked to the moon couldn't deny the Chanticleers. Coastal Carolina prevailed, 7-5, and moved on to face the University of Arizona on Monday.