The Houston Texans' impression of the Astros' walk-off win was pretty spot-on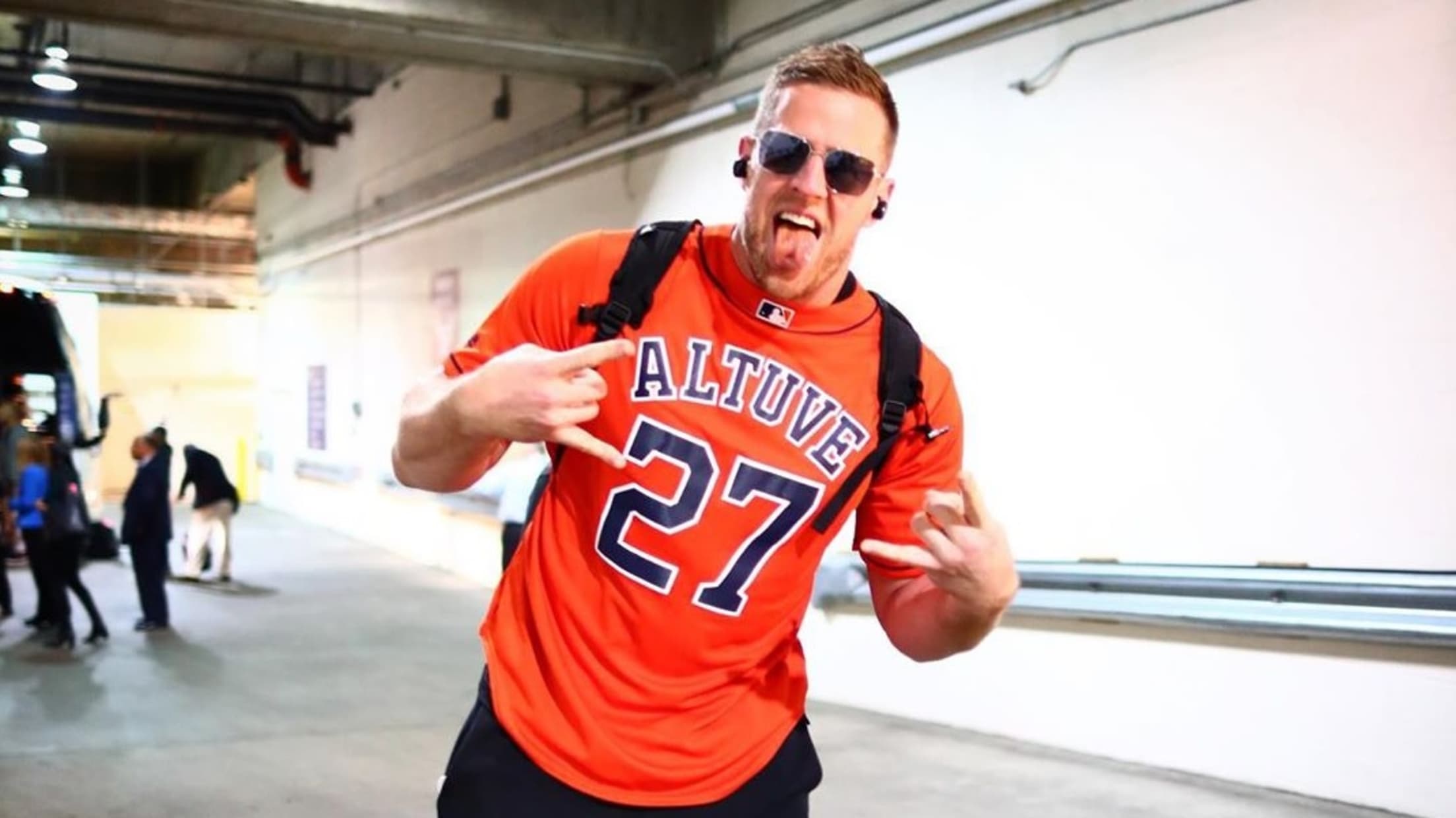 The pro sports teams in the Houston area are a tight-knit bunch, so with the Astros fighting for the AL pennant on Saturday, it was hardly a surprise to see the Texans don Astros jerseys for their road trip and the Rockets' James Harden and Russell Westbrook waving rally towels behind home plate in Game 6. They had each other's back, no questions asked.
In the wake of the Astros' dramatic victory on the strength of José Altuve's walk-off blast, the Texans were pumped up to essentially become Team Altuve as they prepared for their own game on Sunday. Star J.J. Watt wore a backwards Altuve jersey as he entered the stadium ...
... and linebacker Benardrick McKinney led a group of Texans in their own reenactment of Altuve's pennant-clinching dinger.
Extra credit to McKinney for launching the football in the correct direction, too. They even had a runner on "first base" to represent George Springer.
If there was a proper left-center field at Lucas Oil Stadium, it would've landed there.
That's not easy to do with a pylon! Very well done.
Teams in this article:
Players in this article:
Topics in this article: