Congrats to the Astros for clinching a trip to the World Series in the most adorable way possible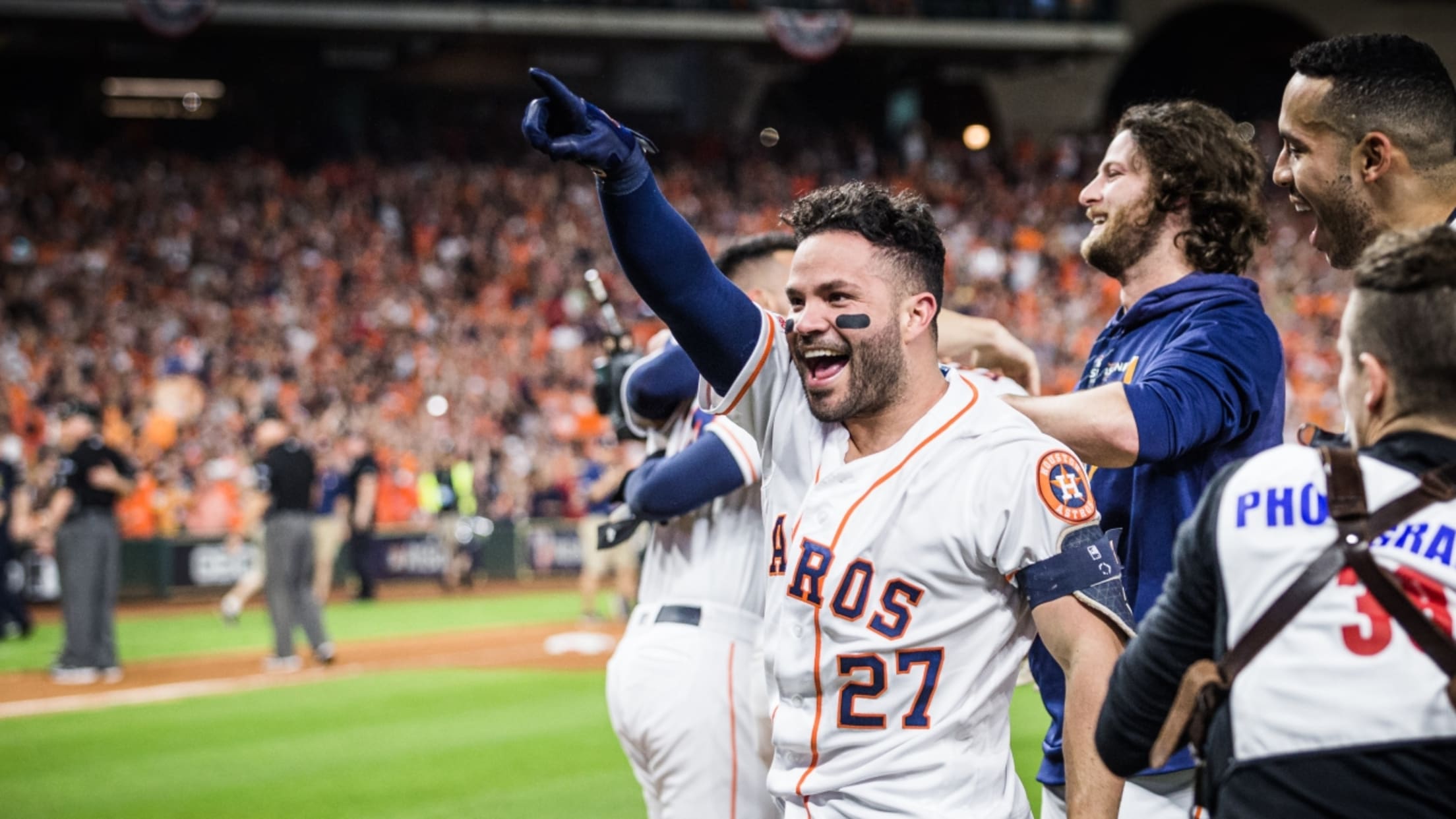 We need to talk about José Altuve.
He's been with the Astros since 2011, years before they became the villains you love to hate in baseball. He's been with the team through the lows (and they were VERY low, 100+ loss season after 100+ loss season), earning his stripes, so to speak, and growing with the team as it became the trash-talking powerhouse that it is today.
So it was only fitting that it was Altuve who stepped up in the bottom of the ninth inning in Game 6 of the ALCS on Saturday night, sent a dagger into the Yankees' hearts and directly sent the team to the World Series with a no-doubt, walk-off home run:
ALTUVE SENDS THE @ASTROS TO THE #WORLDSERIES! pic.twitter.com/NYx1yzRFDY

— MLB (@MLB) October 20, 2019
Try listening to the Spanish-language call of Altuve's homer without feeling chills:
🗣 JOSÉ ALTUVE, EL PEQUEÑO GIGANTE

This @FOXDeportes call is awesome!pic.twitter.com/abifbJg6GS

— FOX Sports (@FOXSports) October 20, 2019
There's nobody else it could have been, really. It's perfect that Altuve was the one up, at that precise moment, hitting that precise pitch for that precise home run to punch Houston's return ticket to the World Series.
It's also perfect that he didn't let his teammates tear off his jersey in celebration of the most exciting and definitely most important few minutes of any baseball game this season.
No, really, he didn't. Here he is making sure they understand NOT to do that:
He made sure to tell them not to tear off his jersey, because ... he said he's "too shy."
Specifically, as he joked with Ken Rosenthal after the game, the last time he had his jersey torn off after a game-winning hit, "I got in trouble with my wife."
Imagine this for a minute. You're the hero, the local god, who just sent your team to the World Series with a dramatic, ninth-inning home run. You're already beloved by the entire city and you're the inspirational leader on your team.
Most players would have their jerseys torn -- and it's always an incredibly amusing thing when it happens -- but not José Altuve. He's a man all his own, with a personality all his own, and it's all just incredibly adorable.
I grinned ear-to-ear when I saw this exchange live on the broadcast of Saturday night's thrilling game, and I hope you're smiling upon seeing it as well. I've watched this guy crush my team (the A's) on a regular basis every season of his career, and here I am smiling and feeling proud nonetheless.
Making people smile is just what he does.
Look at those moves.
Look at that enthusiasm.
Look at him, imitating his own home run earlier this postseason.
That's my José! It's a confusing feeling, but an appropriate one when considering the magic of José Altuve: Not only is he one of the game's best players, he's just impossible to dislike.
Teams in this article:
Players in this article:
Topics in this article: