The very best and most fun moments from Saturday's games during Players Weekend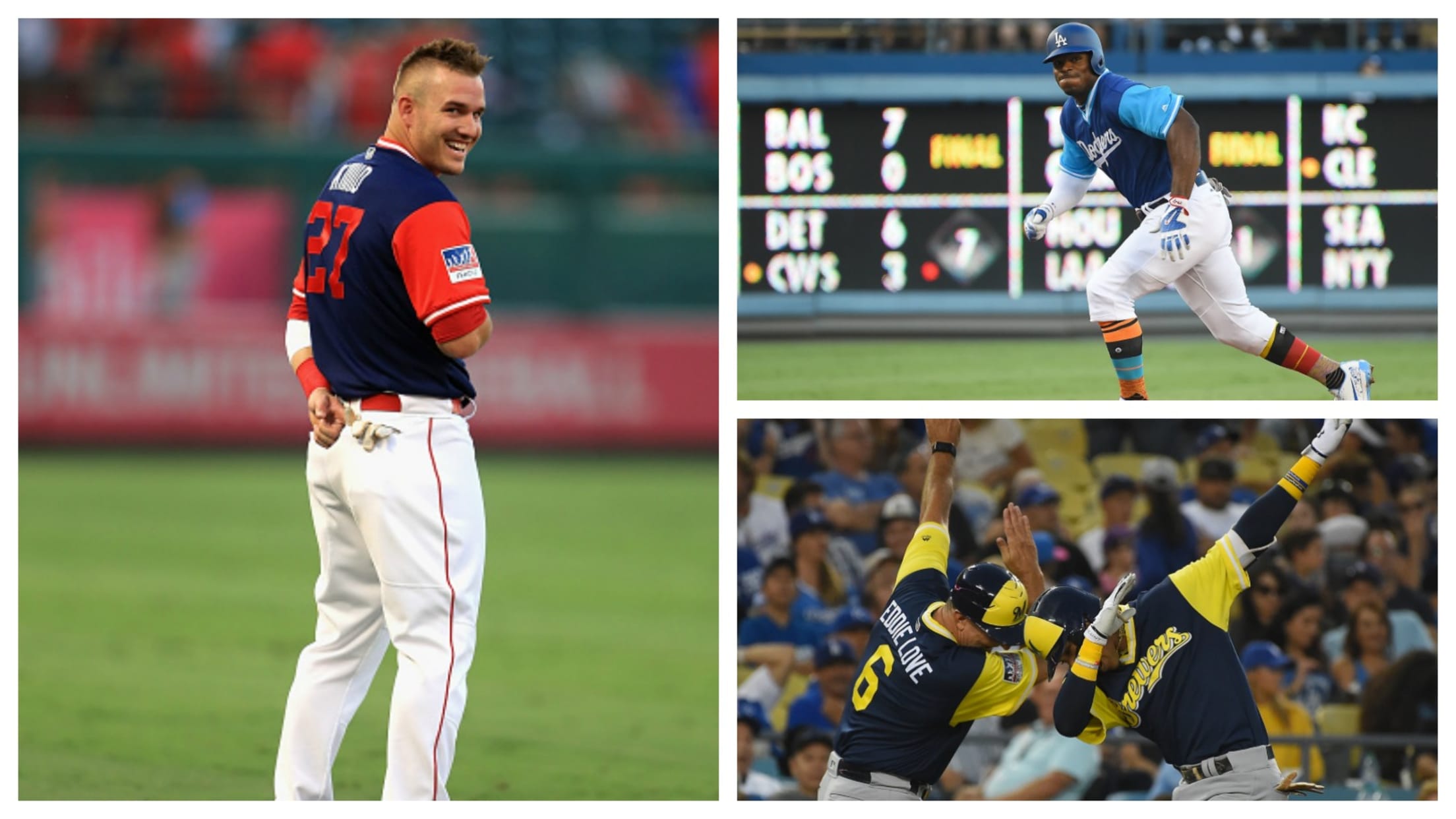 The uniforms are brighter, the names are wackier and the cleats are literally cartoony.
That's right, it's Players Weekend. Just like your high school spirit days, the rules have been relaxed and the players are proudly displaying their personality from the minute they take the field.
Coincidentally, Players Weekend fell over the finals of the Little League World Series. The Phillies starting lineup took advantage of that by announcing their nickname and favorite player growing up:
Sergio Romo came out to announce the Rays' starting lineup before Tampa Bay's 6-4 loss to St. Louis. He had plenty of fun announcing his teammates' nicknames, but you can feel his disappointment when he got to the nickname-less Chris Dickerson:
After helping the Yankees defeat the Mariners, Sonny Gray -- known as "Pickles" this weekend -- was faced with an interesting conundrum:
Manny Machado turned his cleats into a work of modern art:
Mr. Miami's cleats have a LOT going on. #PlayersWeekend pic.twitter.com/RjFaarQqlL

— MLB (@MLB) August 26, 2017
While Kolten Wong's went with a tiki theme: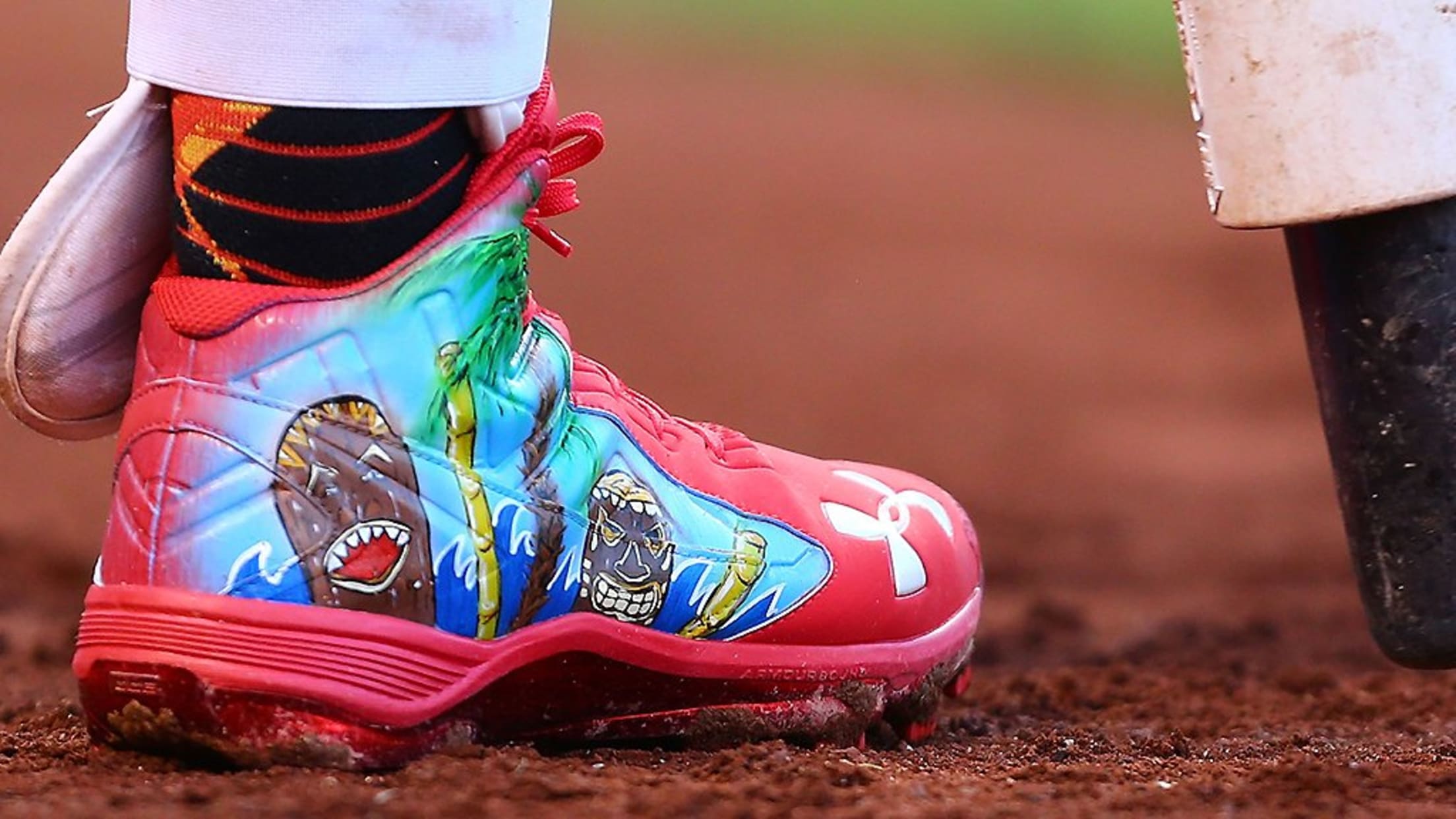 And Bryce Harper went all in on emojis:
Favorite Emoji's and the Lumber!🙌🏻🍑🔥😂 #PlayersWeekend pic.twitter.com/riqIDCuqE1

— Bryce Harper (@bryceharper3) August 26, 2017
Felipe Rivero lived up to his name -- "Nightmare" -- by tossing a 100-mph fastball directly on the corner for the final pitch in Pittsburgh's 1-0 victory.
Yasiel Puig embodied the name on the back of his jersey, too. Only the "Wild Horse" could manage to turn this hit into a triple:
Joey Votto, wearing Tokki 2 as part of an inside joke with former teammate Shin-Soo Choo, was back to gifting fans with baseballs. Unlike other players though, he makes sure to remember those sitting in the northern climes:
George Springer seemed to draw strength from his Astros' rainbow-striped bat as he went deep against the Angels:
Even the mascots got in on the weekend:
Here's what @DbacksBaxter has on the back of his jersey tonight. pic.twitter.com/NSdreiIYml

— FOX Sports Arizona (@FOXSPORTSAZ) August 26, 2017
And you may have even spotted a dinosaur:
The Raptor wouldn't lie. #PlayersWeekend pic.twitter.com/ML9JuUw8id

— Milwaukee Brewers (@Brewers) August 27, 2017