The heroic tale of an MLB.com beat reporter risking life and limb to catch a hot dog
How far would you go for a hot dog?
It's an important question and one that MLB.com's Todd Zolecki answered for himself, for us and for the rest of the world during Thursday's Phillies-Twins Spring Training game. Below is his firsthand account of his battle with the Phillie Phanatic's famous hot dog cannon in the ninth inning. Take notes, frankfurter aficionados.
CLEARWATER, Fla. -- There is a reason why the Phanatic was going crazy after firing a hot dog into the stands Thursday at Spectrum Field.
I caught the encased meat wrapped in duct tape one-handed, reaching blindly out of the press box window as it dropped from the sky.
It only cost me a cut above my left eye.
The Phanatic had fired a few hot dogs in the general direction of the press box this spring, but this is the first one that came close. Well, the hot dog he fired immediately preceding the one I caught also came close.
I nearly Aaron Rowand'd my face trying to catch that one. I sit in the corner of the press box, where there is a window to my left and a window in front of me. I typically have both windows wide open because, you know, we're in Florida and the weather is awesome. But being a windy day I closed both.
Of course, I forgot that as the first hot dog sailed to my left, I instinctively got up from my chair and swung my head outside to try and catch it. Except my head slammed into the hurricane-strength glass.
Thud. My head bounced off. A sizable smudge on the glass remains as evidence of my idiocy.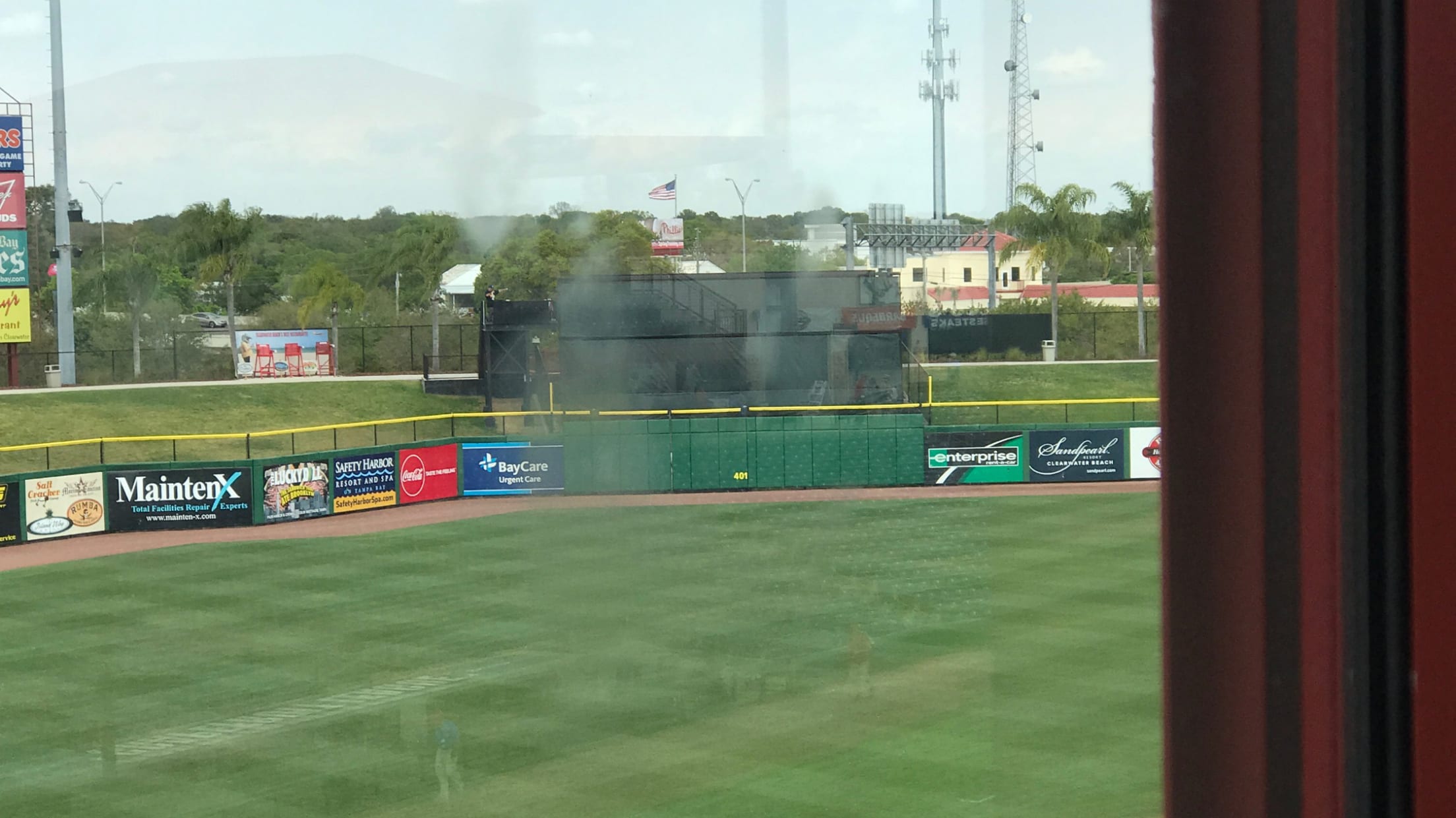 I'm bleeding above the left eye. Cut me, Mick. https://t.co/GAfRsqc6JH

— Todd Zolecki (@ToddZolecki) March 23, 2017
It got a few cheers in the press box and from the Phanatic, who pumped his fist a few times. I tossed the dog down to a kid sitting below me. I hope he enjoyed it.
It was only then that I noticed I was bleeding from above my left eye. It has since swollen and bruised.
If I had the chance to do it all over again, I wouldn't.