Watch Pete Alonso and Jeff McNeil try (and hilariously fail) to draw each other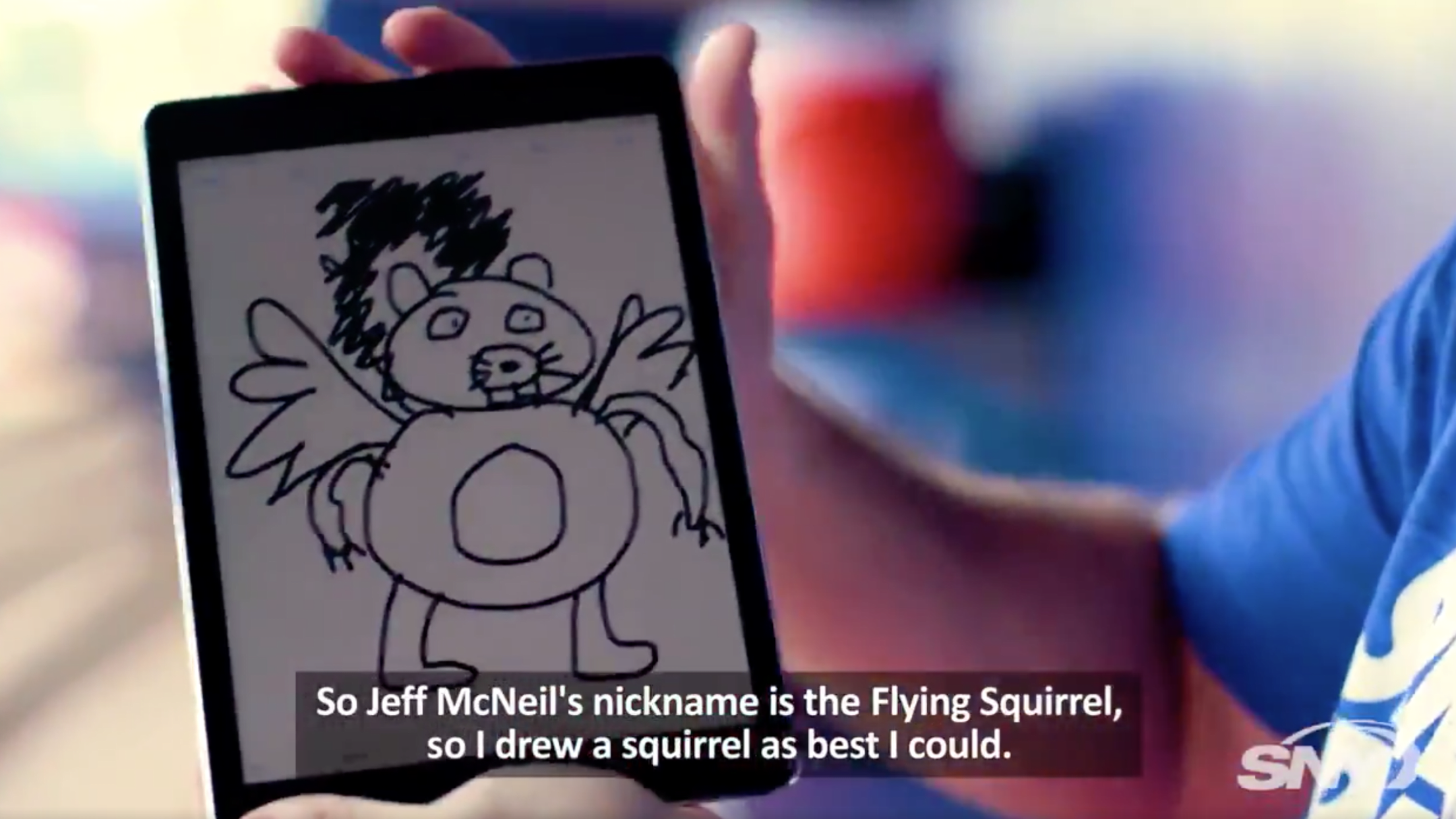 Jeff McNeil and Pete Alonso are very, very good at baseball. The former finished sixth in NL Rookie of the Year voting last year and has started off 2019 with five hits in his first 11 at-bats. The latter has gone from top Minor League prospect to Major League dinger-masher:
.@Pete_Alonso20's first big league homer was a BOMB. #Crushed pic.twitter.com/pg9Ae3xrSp

— MLB (@MLB) April 2, 2019
But while they can do outrageous things to a baseball, both McNeil and Alonso are still human. They still put their pants on one leg at a time, and there are certain things that they struggle with just like the rest of us. Like, for example, drawing:
🎨🎨 We asked some of the Mets to draw their teammates 🎨🎨

Here's @Pete_Alonso20 and @JeffMcNeil805 taking a stab at it: pic.twitter.com/PdB2aNgEZ9

— SNY (@SNYtv) April 2, 2019
An easy A for effort here, but it's a little disconcerting that McNeil took "pretty large human being" to mean "human being with a normal-sized torso but inexplicably wide forearms." At least they still have baseball.
Teams in this article:
Players in this article:
Topics in this article: