The only thing that can stop Pirates' super prospect Mitch Keller is apparently bees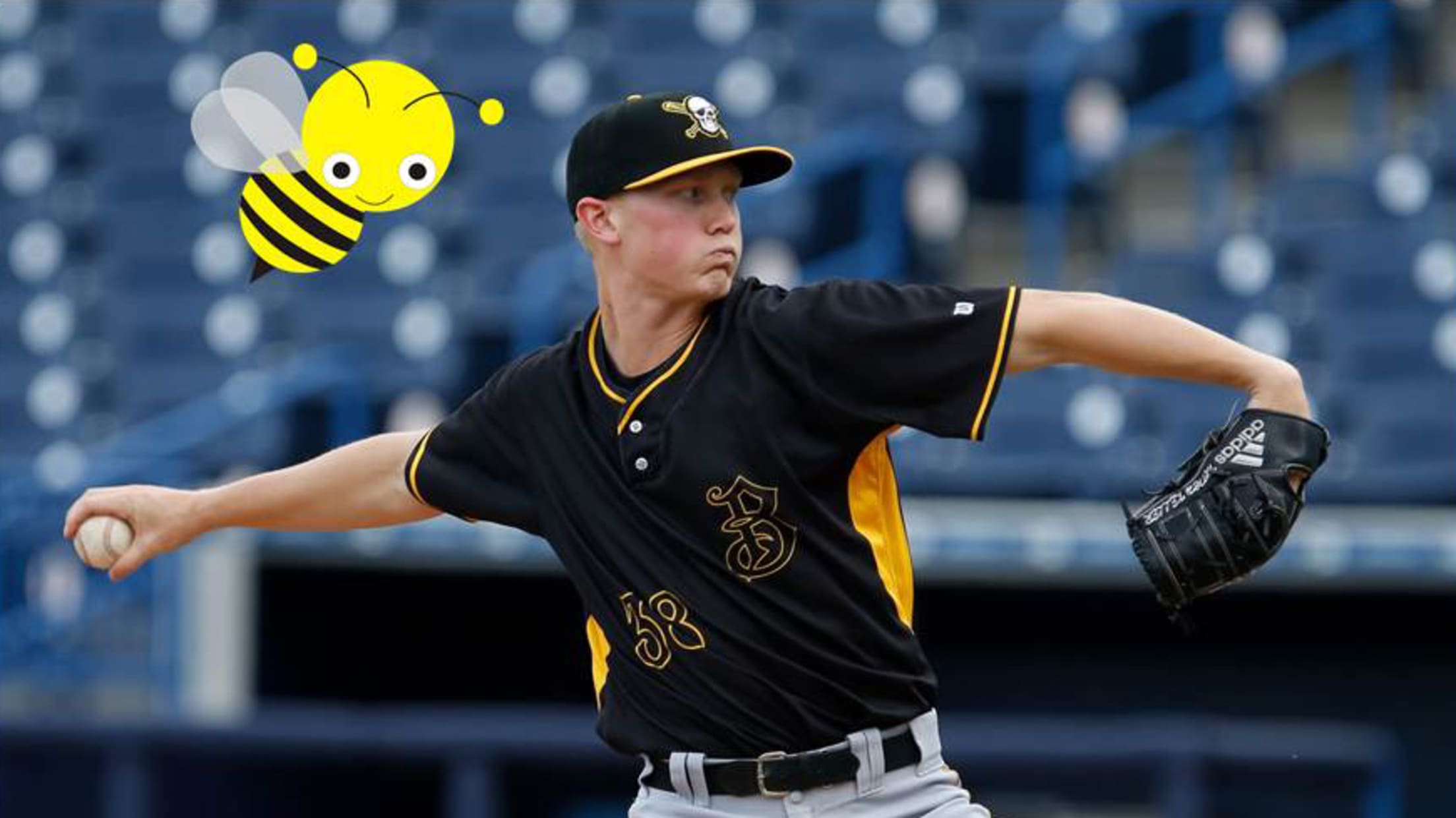 Pirates' No. 2 prospect Mitch Keller was cruising right along in his Class A start against Jupiter on Wednesday, having allowed just one hit over 4 2/3 scoreless innings. But then, when getting set to throw a pitch to Rodrigo Vigil and hopefully get his team back into the dugout, he felt a pinch on his forearm. It was ... it was ... BEES!
OK, it wasn't actually that bad. It was just one bee. MiLB.com's Kelsie Heneghan has more.
"I stepped back on the mound and came set to pitch and I got stung by a bee," he said with a laugh. "It definitely surprised me and stung pretty good. I don't ever remember being stung before in my life."
Keller came out of the game as a precaution, but still ended up lowering his ERA to 2.54 through seven starts this year. The 21-year-old, who's also rated as baseball's 41st best prospect via MLB Pipeline, has seemingly gotten better each season since he was drafted by Pittsburgh in 2014. Many believe he can be a top-of-the-line MLB starter in the near future.
And who knows, the whole bee-stinging episode could give him even stronger powers than he already possesses.