The Phillies and Braves made a delicious wager on Saturday's game between the Eagles and Falcons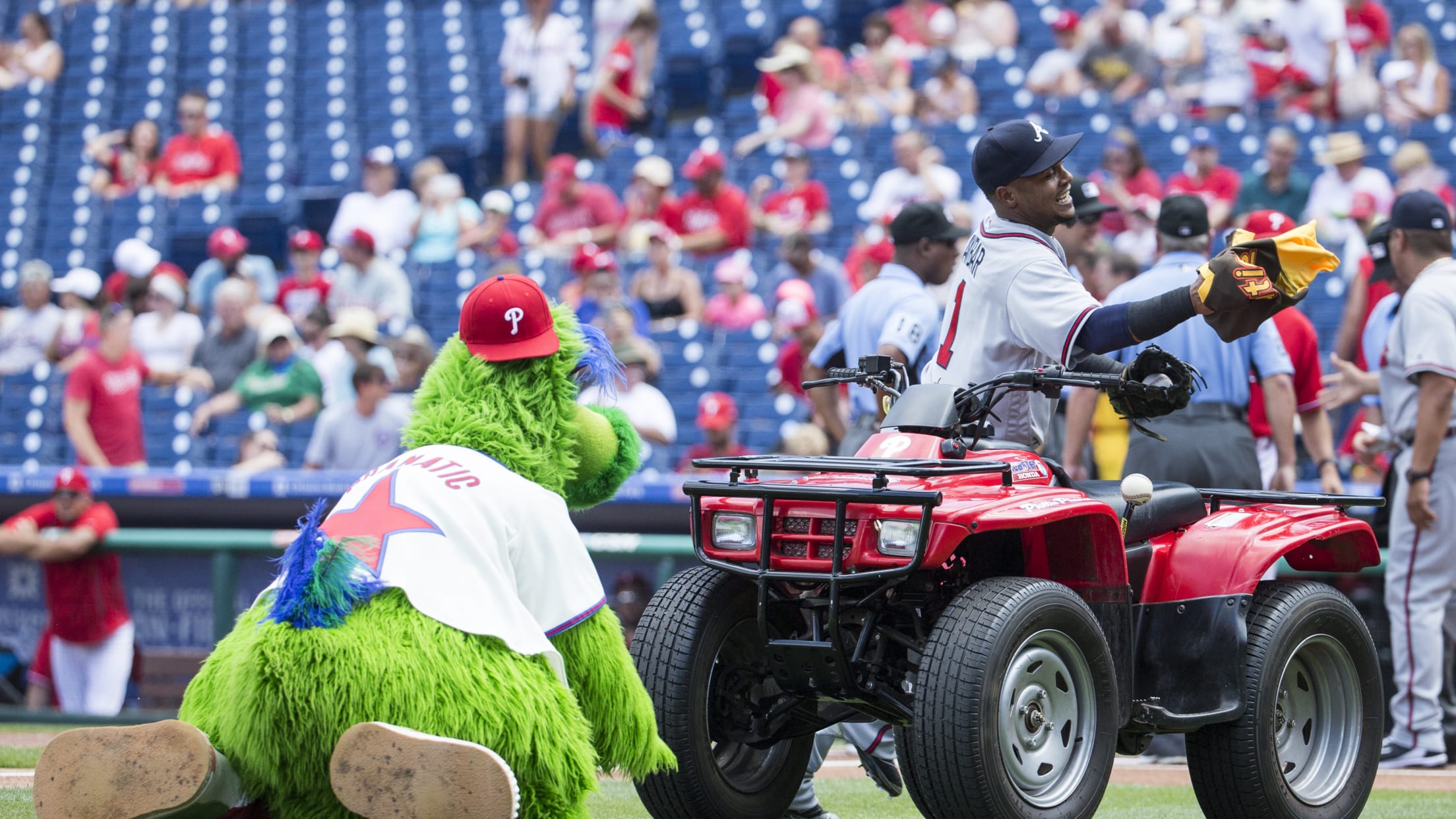 On Saturday, the Philadelphia Eagles will host the Atlanta Falcons in the only matchup between two baseball cities in the Divisional Round of the NFL playoffs. So -- naturally -- the Phillies and Braves were each more than eager to put some real stakes behind their rooting interest in their neighboring football teams.
You know we stand #InBrotherhood! If the Eagles win, we'll hook you up with an ATL classic, @ChickFilA... BUT if (when) the @AtlantaFalcons win (which is happening), then you have to hook us up with something from Philly. Deal? pic.twitter.com/vxNtnEG47j

— Atlanta Braves (@Braves) January 12, 2018
Since the proposed terms were obviously fair for both parties, the Phillies accepted:
Deal.

May the odds be ever in your favor.

Go @Eagles! pic.twitter.com/515ugbyi5K

— Philadelphia Phillies (@Phillies) January 12, 2018
Perhaps the Phillies are extremely confident in their football-playing neighbors in South Philly, but they neglected to formalize what they would give up in the event of a Falcons win. If the Braves are putting a Chick-fil-A sandwich on the line, it seems only right that the Phillies would offer a cheesesteak.
Stay tuned to see which team will leave Saturday's game with bragging rights.