The Rally Squirrel now, finally, has its very own Topps baseball card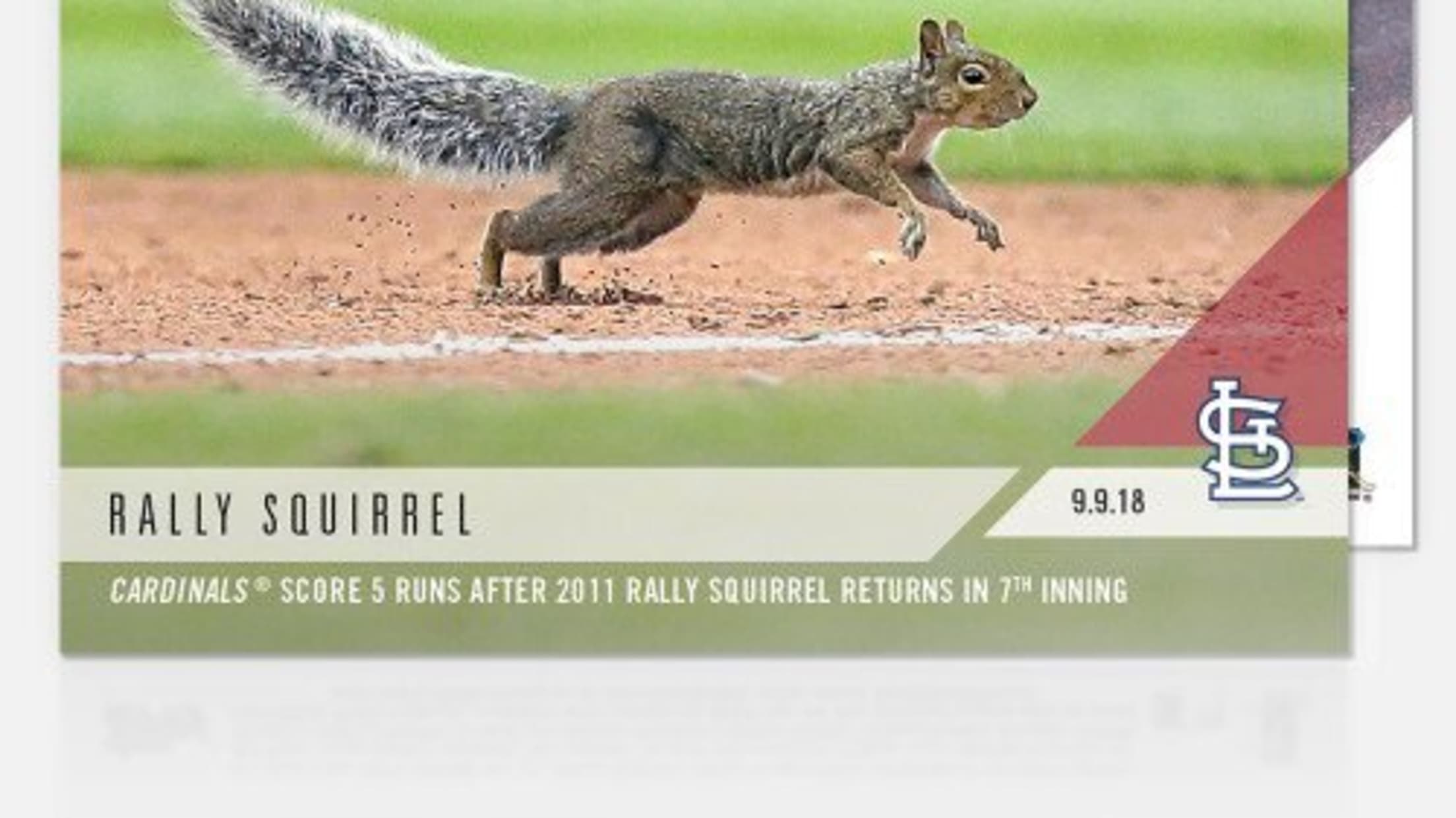 There have been many inspirational players in the 136-year history of the St. Louis Cardinals -- from Stan Musial to Bob Gibson to Yadier Molina. They've all been honored, be it with statues, Hall of Fame inductions or end-of-year accolades.
But one major team contributor has been shut out from permanent public recognition. A figure who, over the years, has appeared just in the nick of time to lead the team to big wins down the stretch, World Series championships and other key victories as recent as Sunday night.
Yes, the Rally Squirrel. But on Monday, perhaps responding to public outcry or influential voices within the squirrel community, Topps decided to honor the furry little rally monster with its very own baseball card:
🚨there is a @Topps Now Rally Squirrel card. That is all.🚨 pic.twitter.com/ESr2Zgj7zq

— Adrian Garro (@adriangarro) September 10, 2018
The squirrel did appear prominently on a Skip Schumaker card back in 2011, but this time, the digital piece of cardboard is all rodent. The collector's item can be yours, and is only available for the next 24 hours right here.
Equipos en este artículo:
Jugadores en este artículo: