The Twins and their fans pay tribute to Prince with umbrellas, shirts and fireworks
For Friday night's game against the Indians, the Twins and their fans are ready for Purple Rain, but not the sort that will cause a delay or postponement.
The Twins are hosting Prince Night in honor of the late Minneapolis native. The players took batting practice in some nice Prince-themed purple shirts: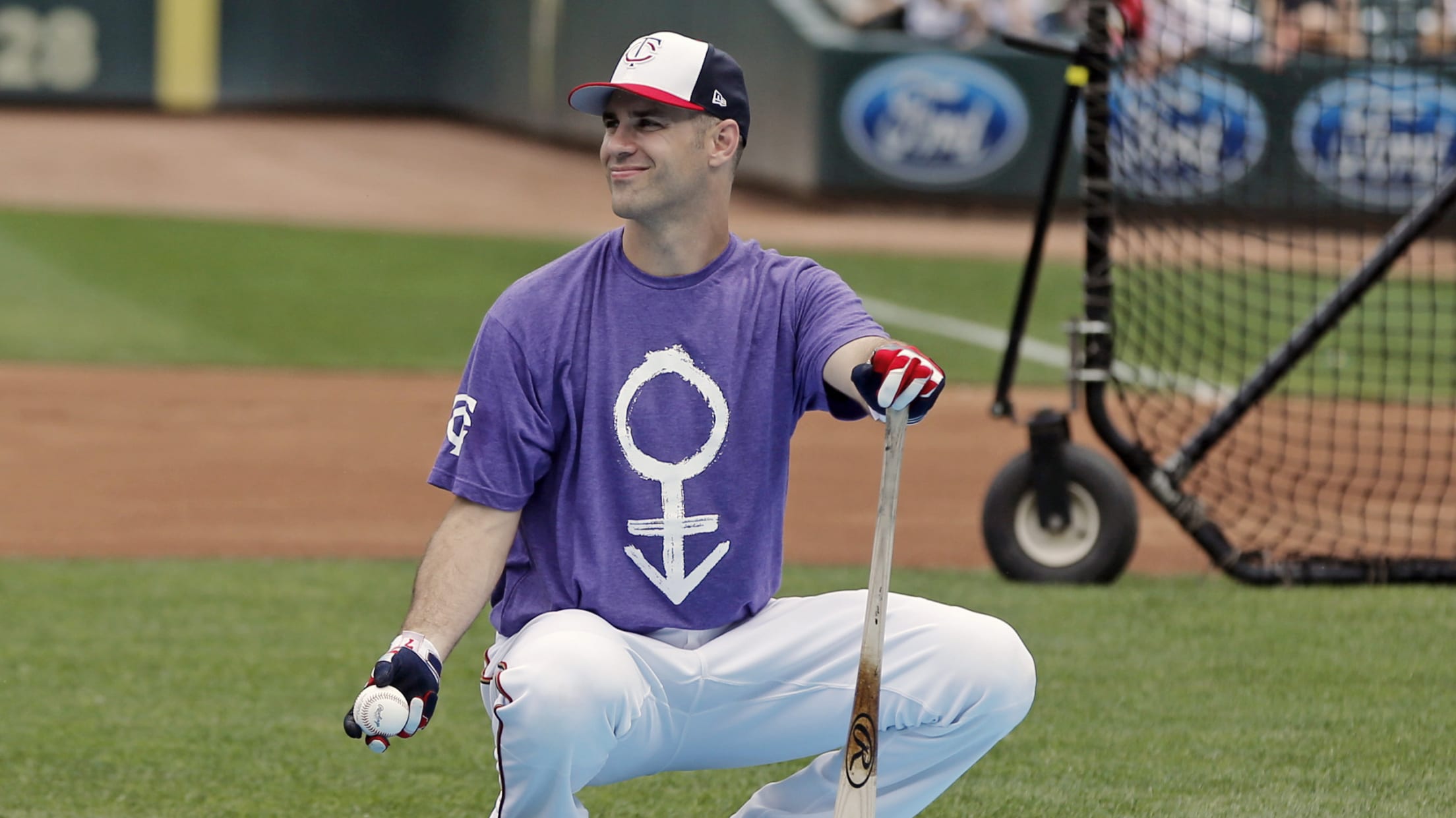 While fans were welcomed with umbrellas fit to shield them from Purple Rain. One of the highlights of the night will be when fans all open their umbrellas during the seventh inning stretch.
(Photo: Harrison Barden/MLB.com Real-Time Correspondent)
Prior to the game, MLB.com's Rhett Bollinger caught up with some Twins to discuss their love of Prince. Catcher and pitcher Chris Gimenez discussed his favorite song, while acknowledging that his isn't a unique choice. "Purple Rain," Gimenez declared. "It's obviously one of the more well-known songs. It's something I heard when I was a kid with my mom and dad. I don't know why I would've heard that but it sticks with you. It's a good song."
Prince has been a part of Twins culture since even before his death. Former Twin Torii Hunter made Little Red Corvette the team's theme song in 2015 and it stuck with second baseman Brian Dozier.
"Torii was a huge Prince fan," Dozier said. "If you asked me who sings 'Little Red Corvette' before Torii came over in '15, I probably couldn't tell you. But I think now anybody on our team in 2015 knows Prince and 'Little Red Corvette'. It was our 2015 song."
Despite the 2015 theme song and the purple batting practice shirts, Dozier reminds us that promotional nights are geared toward the fans. "Everyone in the Twin Cities, they love Prince," Dozier said. "Obviously, his music but he did a lot of stuff for the community up here. I'm always learning new things about him. They love him up here. So it's a Friday night game and it's for the fans."
The fans, the focus of this Prince night, will get umbrellas, fireworks and perhaps even a win for the home team.
Teams in this article:
Players in this article: