These college prospects didn't play in Division I, but may still hear their names called in the MLB Draft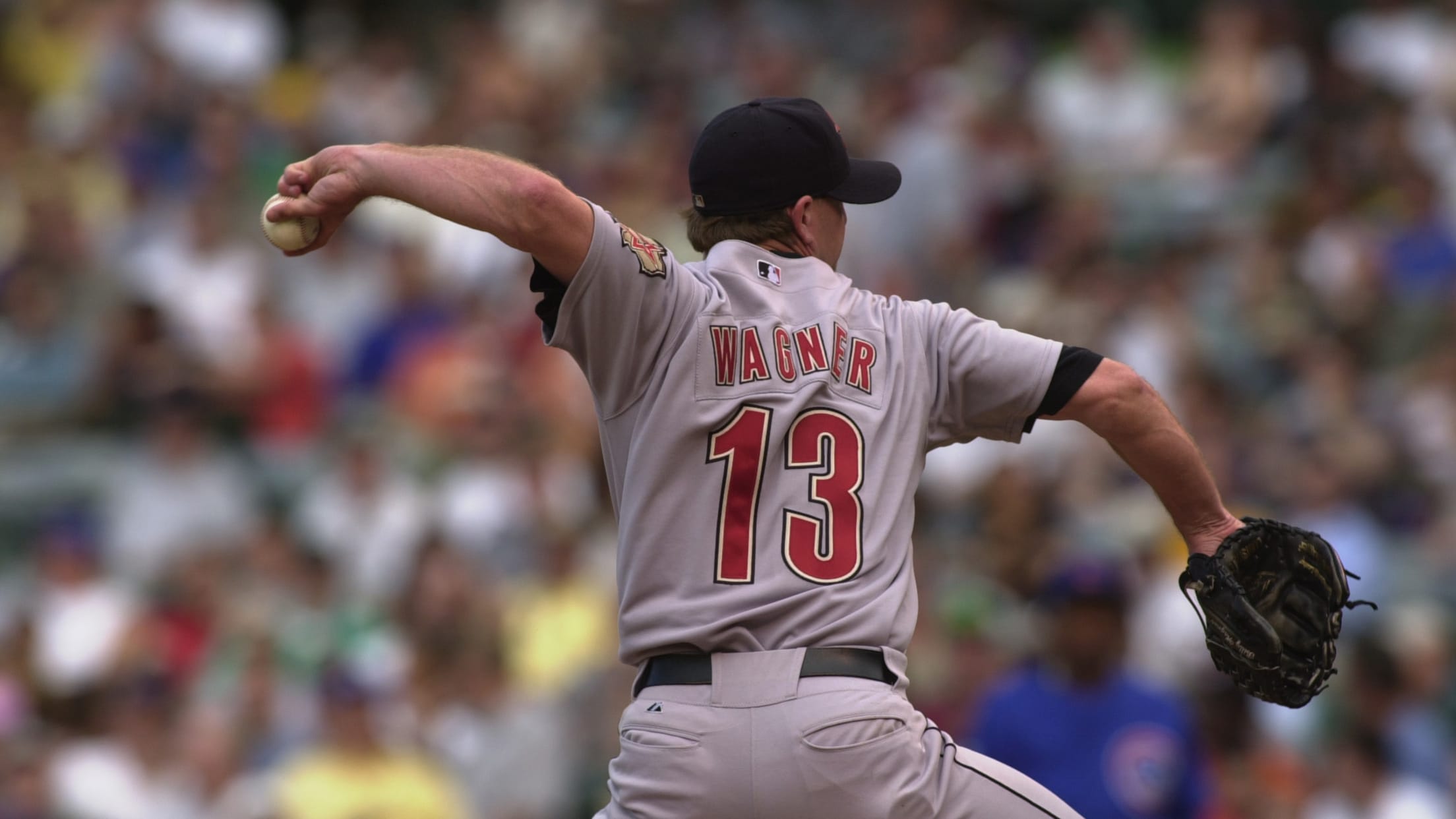 The 2018 MLB Draft kicks off on June 4, and a large percentage of the players drafted will come from the most prominent college baseball programs in the country -- Florida, Oregon State, Stanford, to name a few. These are Division I programs in top-class athletic conferences that consistently produce professional prospects in many sports, not just baseball.
However, there is still plenty of talent to be found at other collegiate levels.
Draft history shows us that even All-Star-level players can slip through the D-I cracks and end up being drafted out of a smaller four-year school or a junior college. Albert Pujols was a 13th-round pick out of a junior college in Missouri. J.D. Martinez was a 20th-round pick out of a Division II school in Florida. Billy Wagner was selected out of Division III Ferrum College in Virginia.
So who are the next small-school players who could hear their names called in the MLB Draft?
Division II
Senior 1B Zack Shannon - Delta State University (Mississippi)
The top of the statistical leaderboards is usually a decent place to start when it comes to identifying small school Draft prospects. And when it comes to Division II hitters, no one has put up crazier numbers than Shannon, who finished his senior season with an outrageous line of .406/.504/.955 with 31 home runs in 53 games. This has earned Shannon a spot on the list of semifinalists for USA Baseball's Golden Spikes Award, something that no D-II player has ever won in the award's 40-year history.
Shannon is likely a first base-only type prospect, but he may just have the kind of bat to make up for the lack of defensive value.
It's down to 25! Our guy @zack_shannon is a @USAGoldenSpikes semifinalist!

The @GulfSouth & @NCBWA player of the year leads all levels of @NCAA play in HR, RBI, SLG% and total bases!

📰: https://t.co/UA6hlVszGy #DSUFamily #TraditionNeverSlumps pic.twitter.com/0bc10nCZ9P

— Delta State Baseball (@DeltaStateBSB) May 21, 2018
Junior RHP Chris Vallimont -- Mercyhurst University (Pennsylvania)
In 2014, Dan Altavilla struck out 129 batters in 80 IP in his junior season at Mercyhurst before getting drafted in the fifth round by Seattle. This year, Mercyhurst saw another hard-throwing right-hander put up even crazier numbers in his junior campaign, as the 6-foot-5 Vallimont struck out 147 batters in 80 1/3 IP, allowing only 40 hits in the process.
Division III
Junior RHP Hugh Smith -- Whitworth University (Washington)
Now listed at 6-foot-10 and touching 97 mph with his fastball, Smith has experienced remarkable physical development since his high school days, growing about seven inches since his senior year and gaining about 10 mph of velocity. This development, in addition to his 1.58 ERA in 62 2/3 IP, has made Smith a hot topic of Draft discussion among scouts in the Pacific Northwest. He is ranked No. 158 in MLB Pipeline's Top 200 Draft prospects.
Smith will likely be the first D-III player to come off the board next week.
Senior RHP Tommy Parsons -- Adrian College (Michigan)
@tommy_parsons12 is the 2nd @AdrianBaseball product to garner 1st-team All-America accolades by @ABCA1945. In all, he has 4 All-America citations for 2nd-most in program history. #GoDawgs #GDTBAB #AC
READ MORE: https://t.co/BAnFuXp1V2 pic.twitter.com/4tSwLsqzDd

— Adrian Bulldogs (@AdrianBulldogs) May 25, 2018
A 6-foot-5 right-hander from New Albany, Ohio, Parsons just completed one of the most impressive pitching careers in recent Division III history. Parsons finished his remarkable tenure at Adrian with a record of 40-4 in 44 career starts. Over his junior and senior seasons, Parsons threw complete games in 19 of his 24 starts. His elite durability was also paired with otherworldly command: Over that same span, Parsons struck out 210 batters and walked just 14.
Junior SS Michael Wielansky -- College of Wooster (Ohio)
Another key component to identifying small-school Draft prospects is to see if they perform well in wood-bat summer leagues against stronger competition. Wielansky did all that and more in the 2017 Valley Baseball League, hitting a league-leading .432 and earning MVP honors for a Charlottesville TomSox team that went on to win the VBL championship.
He's also put up some historic numbers during his three years at Wooster:
Baseball: Congratulations to @mwielansky27, who became the 2nd known @NCAADIII @d3baseball player to log 200 hits, 200 runs, and 150 RBI before the end of his junior year with his run in the 1st inning this afternoon! #GoScots #D3B #NCACBB #NCACPride pic.twitter.com/wxMcgRwPnx

— Wooster Fighting Scots (@WoosterSports) May 17, 2018
Senior OF Daytona Bryden -- University of Wisconsin-Whitewater (Wisconsin)
The Mike Trout of Division III baseball in 2018, Bryden hit an outrageous .488/.554/.866 in his senior campaign for the Warhawks. Bryden also stole 29 bases in 31 attempts and played an impressive center field for a Whitewater team that consistently ranks as one of the best Division III teams in the entire country. His all-around play deservingly earned him Player of the Year honors.
Junior College
Sophomore RHP/C Josh Breaux -- McLennan Community College (Texas)
If Breaux sounds familiar, that's because he's been drafted before -- a year ago, as one of the two "Breaux Bros" selected in the 36th round of the 2017 Draft. Neither of them ended up signing: Josh's brother Joe transferred to Alabama, where he started in the outfield for the Crimson Tide for much of this season and will look to get drafted again.
Josh, meanwhile, remained at McLennan in Texas and hit a cool .404/.532/.831 with 18 home runs in 56 games. If his future at the plate isn't bright enough for you, Breaux's exceptional arm also intrigues scouts not only as a catcher nabbing potential basestealers, but also on the mound, where Breaux has approached triple-digit heat in relief. You can except to hear Breaux's name far earlier than the 36th round in this year's Draft.