Tim Tebow made a fan's dreams come true with a surprise prom dance on 'The Tonight Show'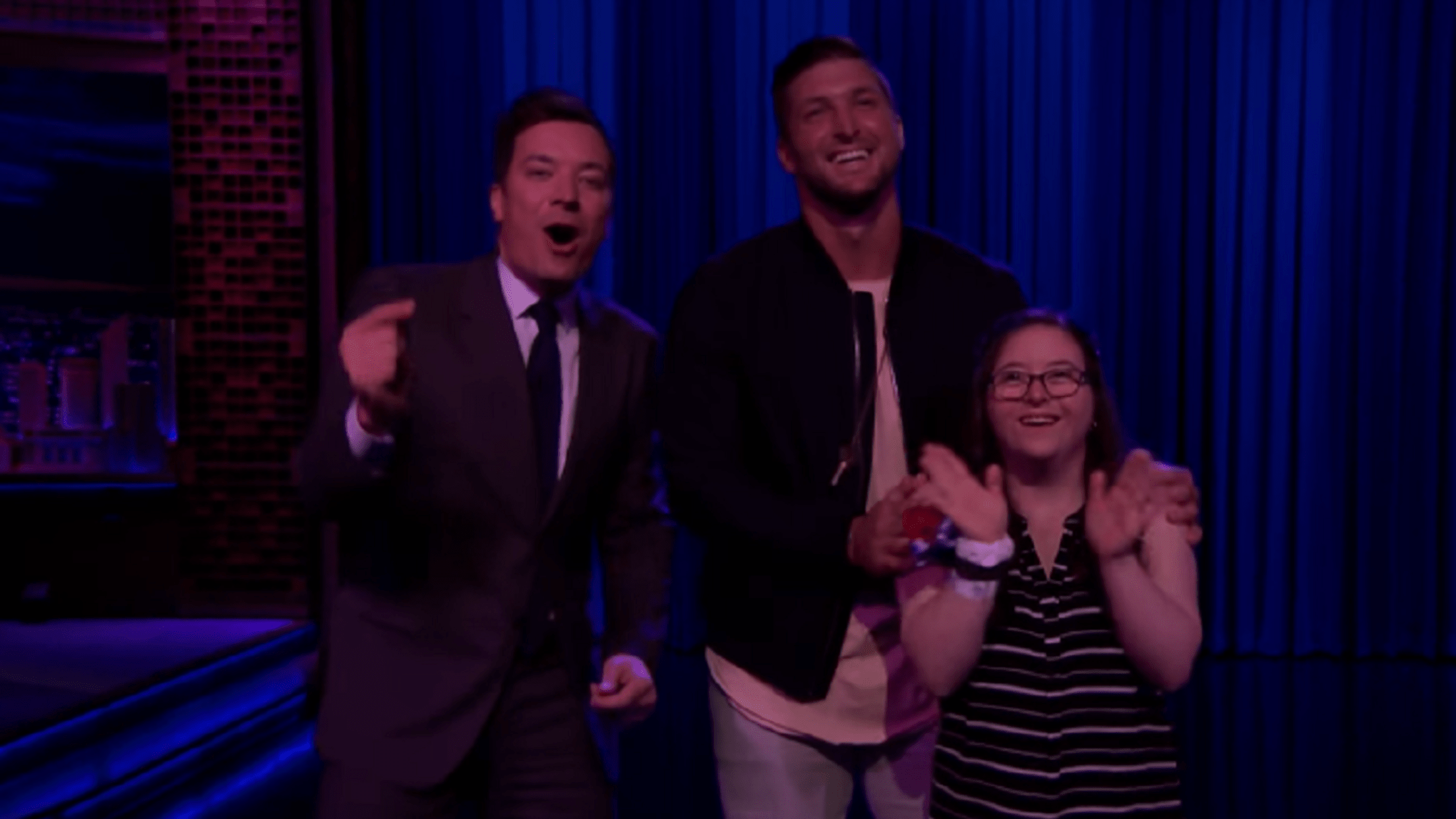 On Wednesday, Mets farmhand Tim Tebow paid a visit to "The Tonight Show Starring Jimmy Fallon."
During Tebow's appearance, he spoke a bit with Fallon about "Time to Shine," an annual event involving his Tim Tebow Foundation that he told Fallon is, "a worldwide prom for people with special needs." Tebow also passed along an important message of self-empowerment:
"You are special, you are important, and you matter." #FallonTonight pic.twitter.com/gy8fS9OXw8

— Fallon Tonight (@FallonTonight) May 18, 2017
In addition to revealing to Fallon that he did not go to prom when he was in high school due to being busy with baseball, football and basketball, Tebow unveiled a huge surprise for a very big fan of his. Apparently, a girl named Judy Adams, who went to the New York edition of "Night to Shine," had asked Tebow to her prom.
He wasn't able to take her up on the offer at the time, but more than made up for it by sharing a prom dance with her on the Tonight Show stage:
That's something Judy definitely won't ever forget.