Michael Cuddyer delighted and shocked Eddie Rosario with some magic in the Twins clubhouse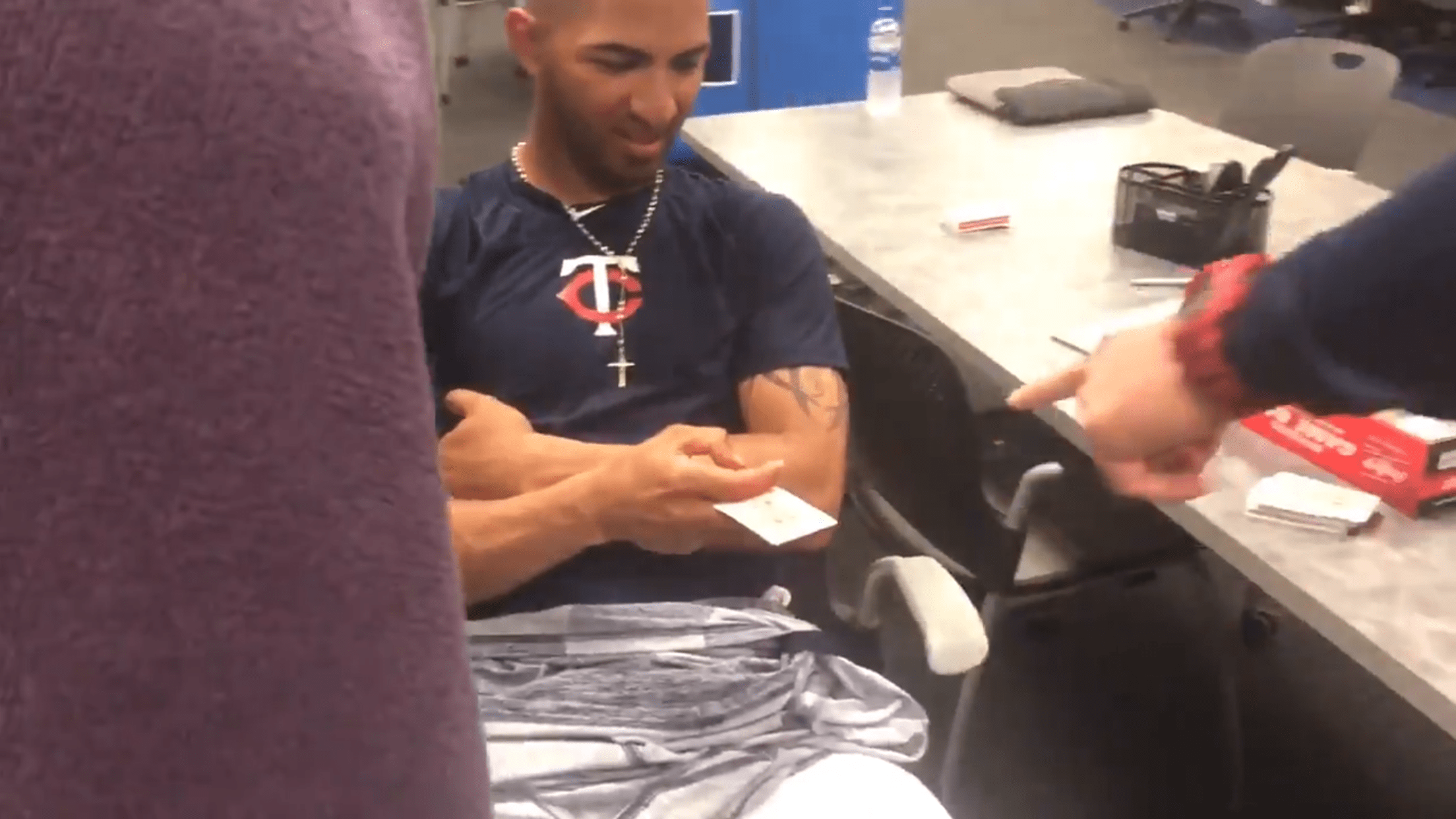 2015 marked the end of Michael Cuddyer's playing career, as the two-time All-Star wrapped up a 15-year run as a valuable asset for the Twins, Rockies and Mets, good for a 17.9 WAR.
But even beyond his skills on the diamond, Cuddyer has a significant special talent: A proficiency for magic. Now an instructor with Minnesota, Cuddyer brought his traveling magic show to the team clubhouse on Friday, where he busted out some seriously slick magic/sleight-of-hand, all at the expense of Eddie Rosario.
Another @mcuddy23 magic trick. @EddieRosario09 what do you think? pic.twitter.com/2cIxSuMTYu

— Dustin Morse (@morsecode) March 8, 2019
Looks like that was your card, Eddie!
All in a day's work for Cuddyer, who's shown a knack for this sort of thing before ...
The man has a gift.
Adrian Garro joined MLB.com in 2016. Throughout his travels, both Bartolo Colon and Vin Scully have placed their hands on his shoulders. Not at the same time, though. That'd be amazing.
Teams in this article:
Players in this article:
Topics in this article: