There's an incredible mural honoring Tyler Skaggs near his old baseball field at Santa Monica High School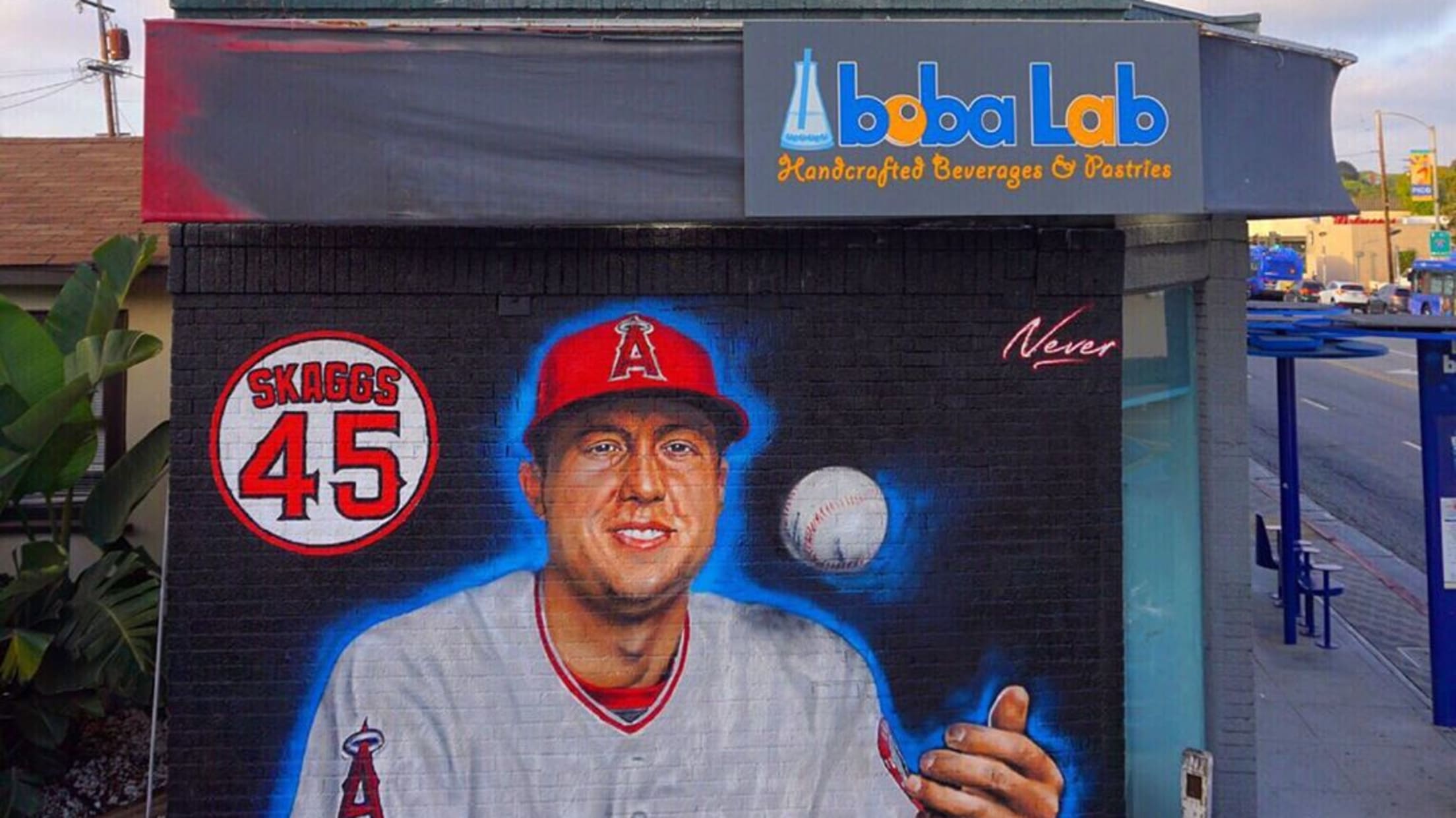 Jonas Never is a Los Angeles-based artist whose work has popped up around the area in recent years, paying homage to local sports teams and some figures who've passed away, including Anthony Bourdain, Linkin Park vocalist Chester Bennington and, most recently, Angels left-hander Tyler Skaggs.
Skaggs, who passed away on July 1, made his mark as a teenager at Santa Monica High School, which happens to be the same school Never attended and pitched for himself (though he and Skaggs were never teammates due to their age difference). On Wednesday night, Never shared his latest creation, a tribute to Skaggs that went up right by the school:
It took three days to get this mural finished, Jonas told Cut4. "A bunch of Tyler's former teammates and opponents came together to donate the paint and the Santa Monica Police Department and a local nonprofit helped out a ton too. Both Tyler and I wore No. 11 when we pitched at Santa Monica, and his mom Debbie was the softball coach," he added.
Skaggs obviously left a strong influence on all he came into contact with on a regular basis, and this mural is an excellent tribute. May he rest in peace.
Adrian Garro joined MLB.com in 2016. Throughout his travels, both Bartolo Colon and Vin Scully have placed their hands on his shoulders. Not at the same time, though. That'd be amazing.
Teams in this article:
Topics in this article: