This UCLA player hit a three-run home run immediately after getting drafted by the Cubs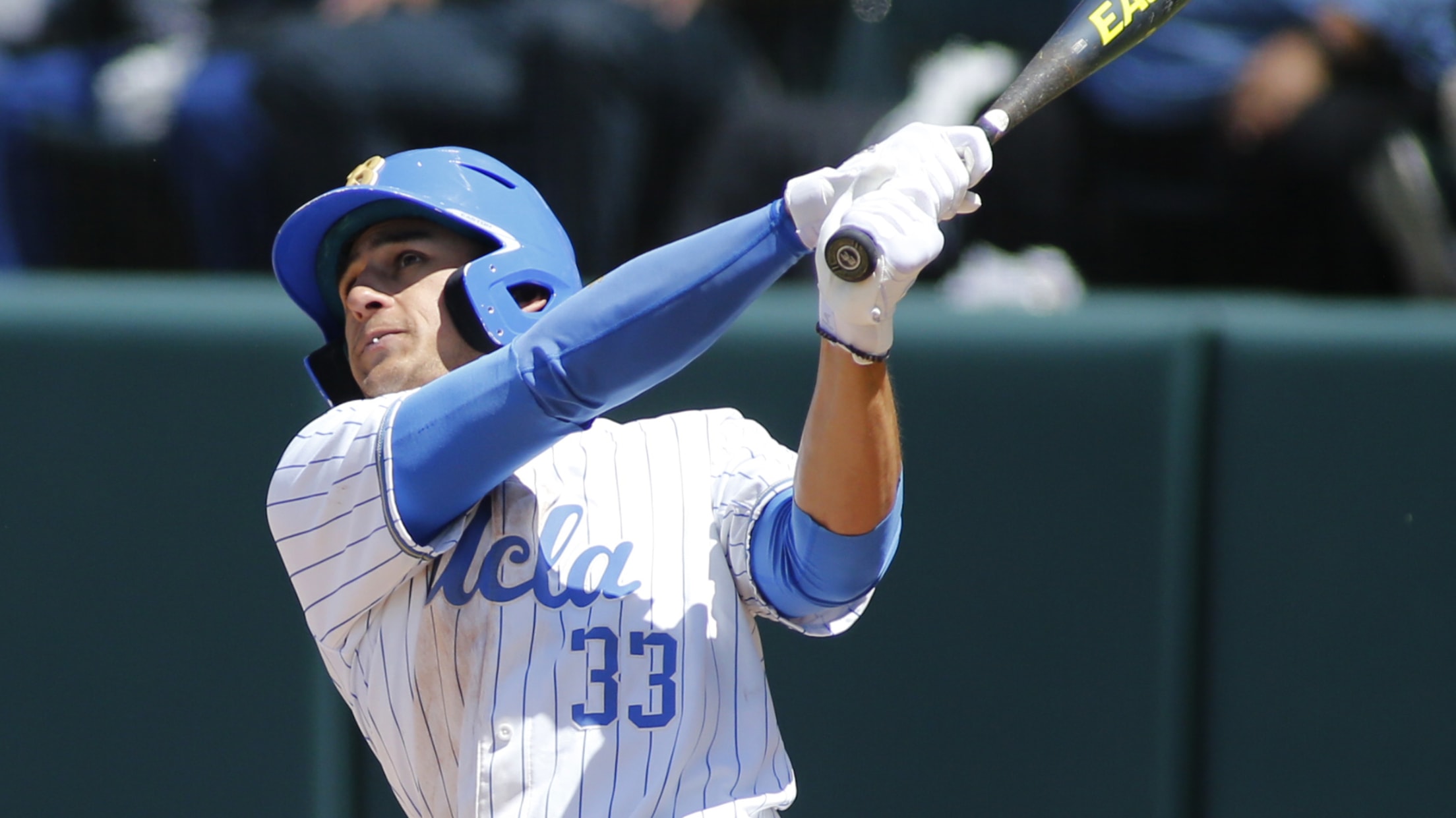 Thanks to things like telephones and the internet, a player knows almost immediately when a team calls his name in the MLB Draft. Usually, they're even sitting around in anticipation of getting drafted.
But UCLA second baseman Chase Strumpf had some bigger fish to fry on Monday. So, while the Cubs were busy making him the No. 64 pick in the Draft, he was taking an at-bat in an NCAA Tournament regional game against Loyola Marymount. Seconds after he was drafted, he hit a three-run homer.
The Cubs drafted Chase Strumpf while he was on deck. He followed up with this pic.twitter.com/odCGLnTAG0

— Teddy Cahill (@tedcahill) June 4, 2019
While he was celebrating his home run in the dugout, Strumpf's dad, Gregg, walked down to the dugout to let his son know he was drafted. "Shout-out to my dad for kind of ruining a moment with my team," Chase said, "but it was exciting."
With the Bruins -- the top team in the country -- advancing to the Super Regional, hopefully Strumpf will have many more moments of celebrating with his team, none of which will be ruined by a pesky inconvenience like getting drafted.
Teams in this article:
Topics in this article: