A fan caught a Rajai Davis foul ball and was totally amped about it
There are postseason souvenirs, and then there are postseason souvenirs. You could leave your favorite team's ballpark with a cool cap or a new T-shirt … or you could leave with a foul ball. A Cleveland fan did just that during his team's 2-1 victory in ALCS Game 2 on Saturday, snagging one off the bat of Rajai Davis:
Hey, does something about his celebration look a little familiar?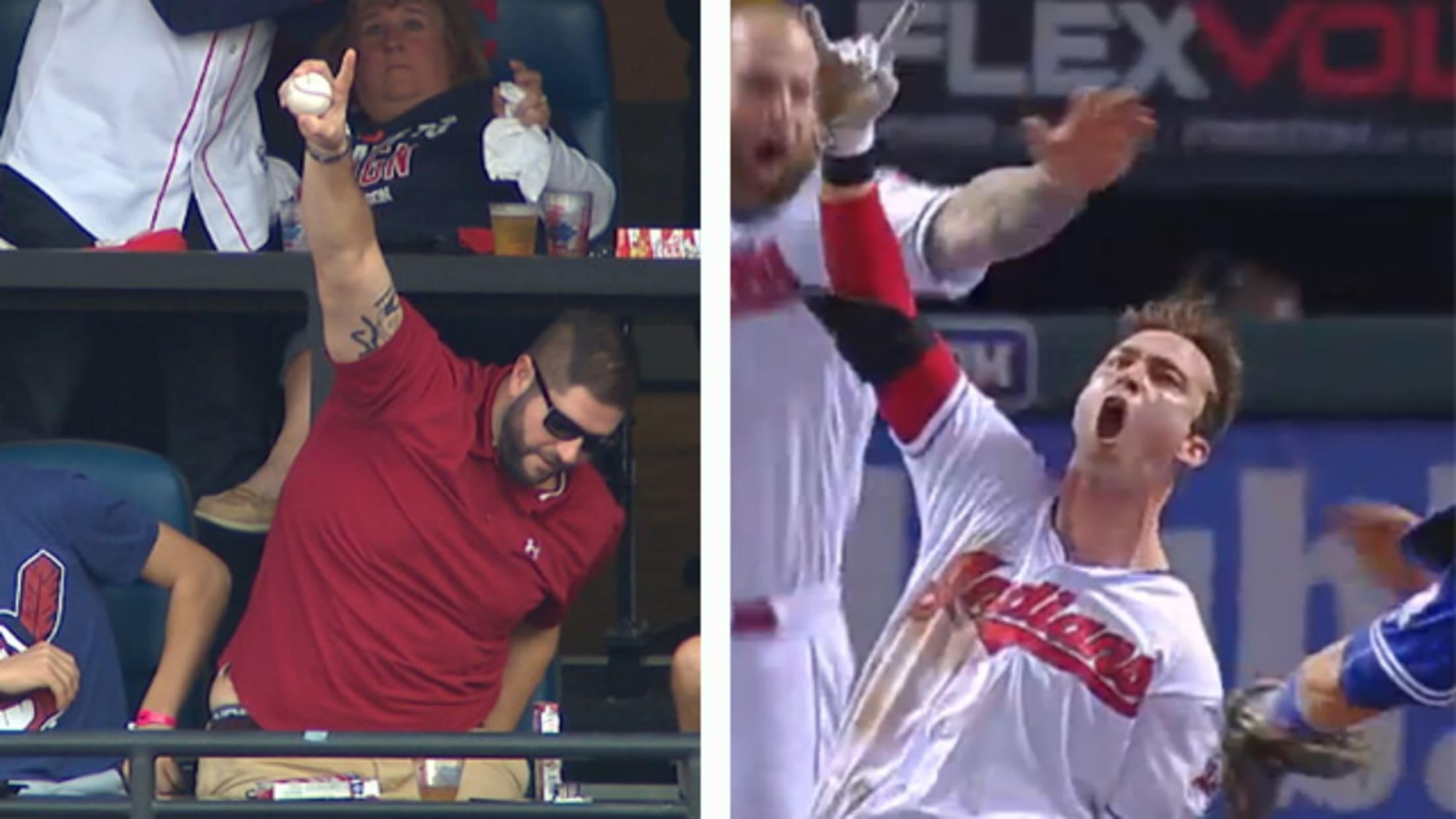 Well, Cleveland also beat Toronto in the game where Tyler Naquin pulled off his extremely memorable walk-off inside-the-parker, so this seems particularly appropriate.
Tune in to ALCS Game 3 on Monday night at 8 p.m. ET on TBS and Sportsnet (Canada) to see if Blue Jays fans can get just as enthusiastic.
Teams in this article:
Players in this article: