Virginia Tech center fielder Nick Biddison robbed a homer and then finished the game at catcher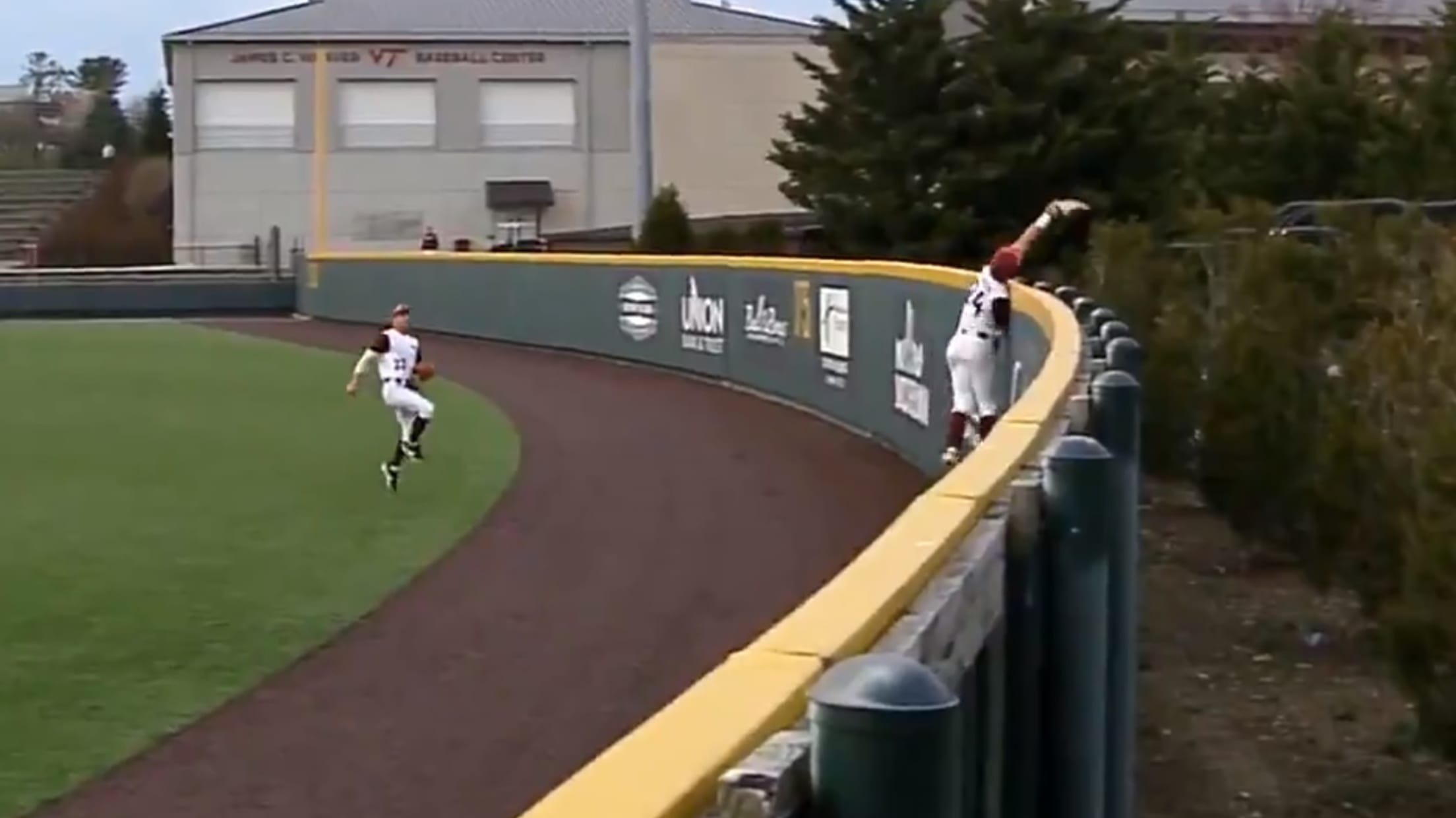 Utility players are vital to any baseball team. The ability to play virtually anywhere on the diamond is not something that everyone can master.
Thankfully for the Virginia Tech Hokies baseball team, they appear to have a talented one of their own in freshman Nick Biddison. Although he's technically listed as an infielder, most of Biddison's starts in 2019 have come in center field. That's where Biddison was playing on Friday in the top of the third inning against Clemson, when Logan Davidson crushed a pitch that looked like it was heading out of the ballpark.
Biddison came to the rescue with some acrobatics:
Hello, we would like to introduce you to @NickBiddison. If this isn't a part of #SCTop10, we're calling shenanigans. @ESPN @HokiesBaseball @hokiesports @NCAACWS @ACCBaseball @KendallRogers @d1baseball @ESPNAssignDesk @SportsCenter #Hokies #ThisIsHome pic.twitter.com/Sz6jQyH2aV

— HokieVision (@HokieVision) March 30, 2019
Now that's an amazing play. Clearly, Biddison is also taking part-time classes at the Mike Trout School of Home Run Robbery Technique. The form is right on point.
As if that play wasn't enough, Biddison also demonstrated his versatility in the top of the seventh, when he moved from center all the way to behind the plate to finish out the game. With Biddison's help, Clemson was held scoreless over the final three frames.
It might seem strange to deploy your center fielder at catcher, but Virginia Tech has done so a number of times in 2019 with Biddison. For those keeping score at home, he has now appeared in games this season at catcher, first base, third base, left field and center field. The kid can do it all.
Next stop: The mound?
Andrew Mearns is a writer for Cut4 whose baseball obsession was born from the shattered dreams of Mike Mussina's perfect game attempt in 2001. He has a startling memory of World Series highlights that barely functions as a party trick.