Vlad Guerrero Jr. hit his first two homers and loved every second of a dugout sunflower seed shower 
Remember the date: May 14, 2019. It's the day many have been waiting for: Vladimir Guerrero Jr. hit his first career home run. It happened at Oracle Park in San Francisco as the Blue Jays battled the Giants, and no, dear reader, Vladito did not get cheated.
You'll never forget where you were for this one!#LetsGoBlueJays pic.twitter.com/ZeuDRgHXi2

— Toronto Blue Jays (@BlueJays) May 15, 2019
And again.
Number one of _____. pic.twitter.com/OYyMei2v9l

— Toronto Blue Jays (@BlueJays) May 15, 2019
Most times, when a rookie hits his first big league homer, he gets the silent treatment upon his return to the dugout. But not this time -- such was the anticipation of Vladito's first blast and the excitement it brought. Instead, his teammates bounced around him, showering him with sunflower seeds in bliss:
Did Guerrero enjoy all this attention? Yes, he most certainly did. Look at this smile.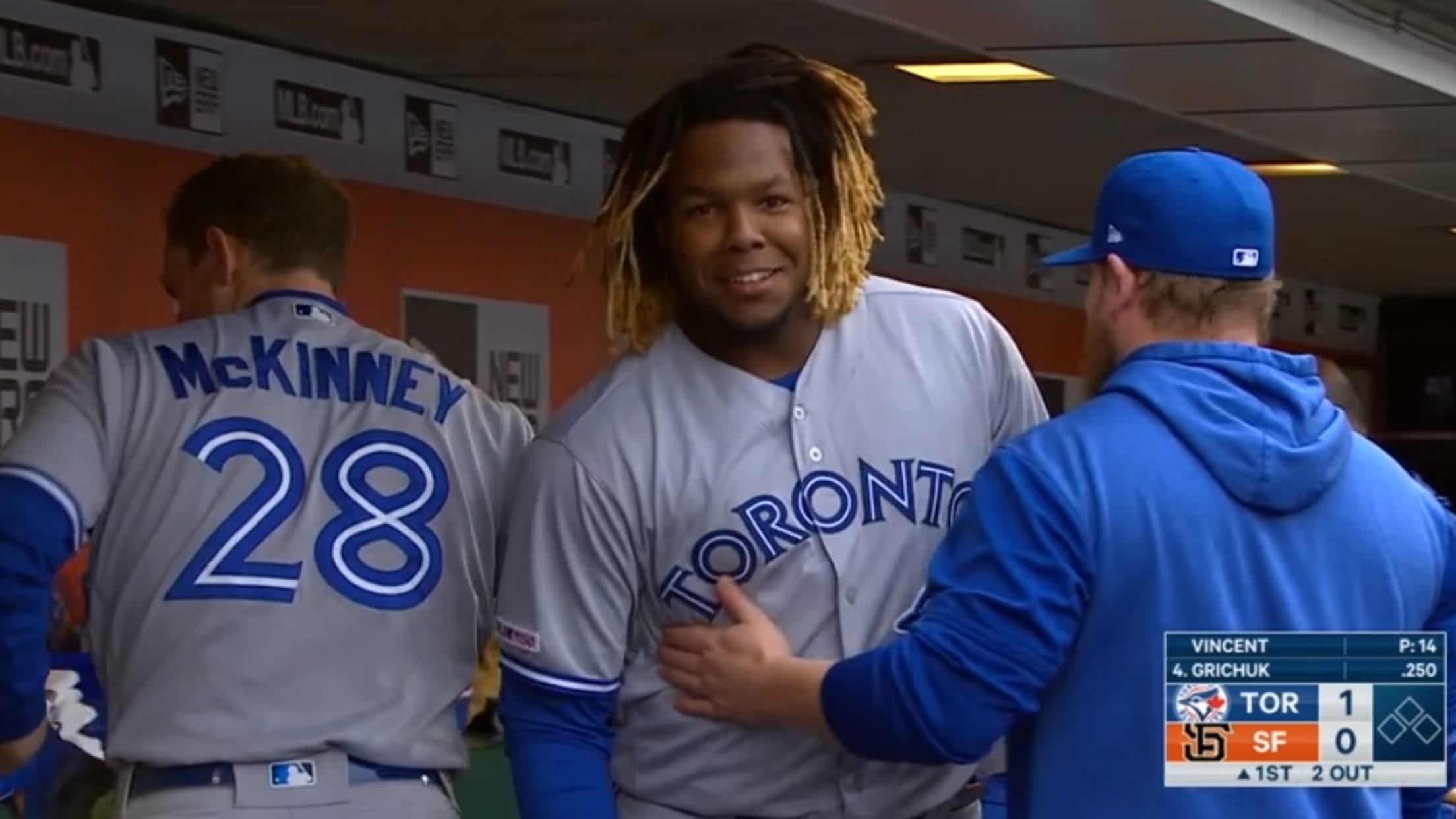 Congrats, Vladito!
He didn't wait long to hit his second homer, as Guerrero crushed another one in the sixth inning:
In a fun twist of fate, the Guerrero family has history at Oracle Park. Back in 2007, Vlad Sr. won the Home Run Derby and celebrated with his family on the field.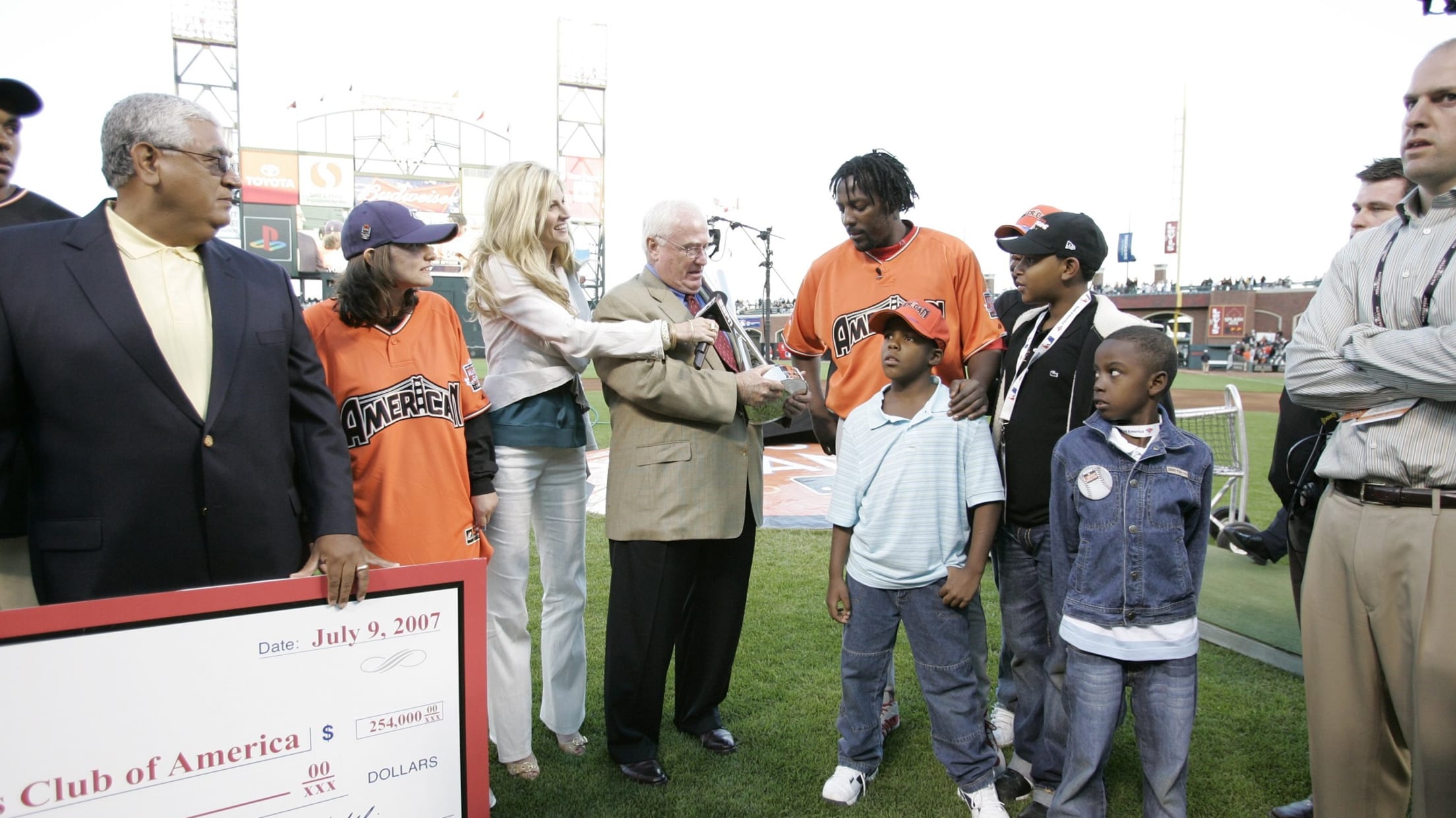 It was destiny, clearly.
Might Vlad Jr. win a Derby or two (or more) in his career? We'll have to wait and see.
Adrian Garro joined MLB.com in 2016. Throughout his travels, both Bartolo Colon and Vin Scully have placed their hands on his shoulders. Not at the same time, though. That'd be amazing.
Teams in this article:
Players in this article:
Topics in this article: