Vlad Guerrero Jr. said he'd do the Home Run Derby if invited and I say yes, please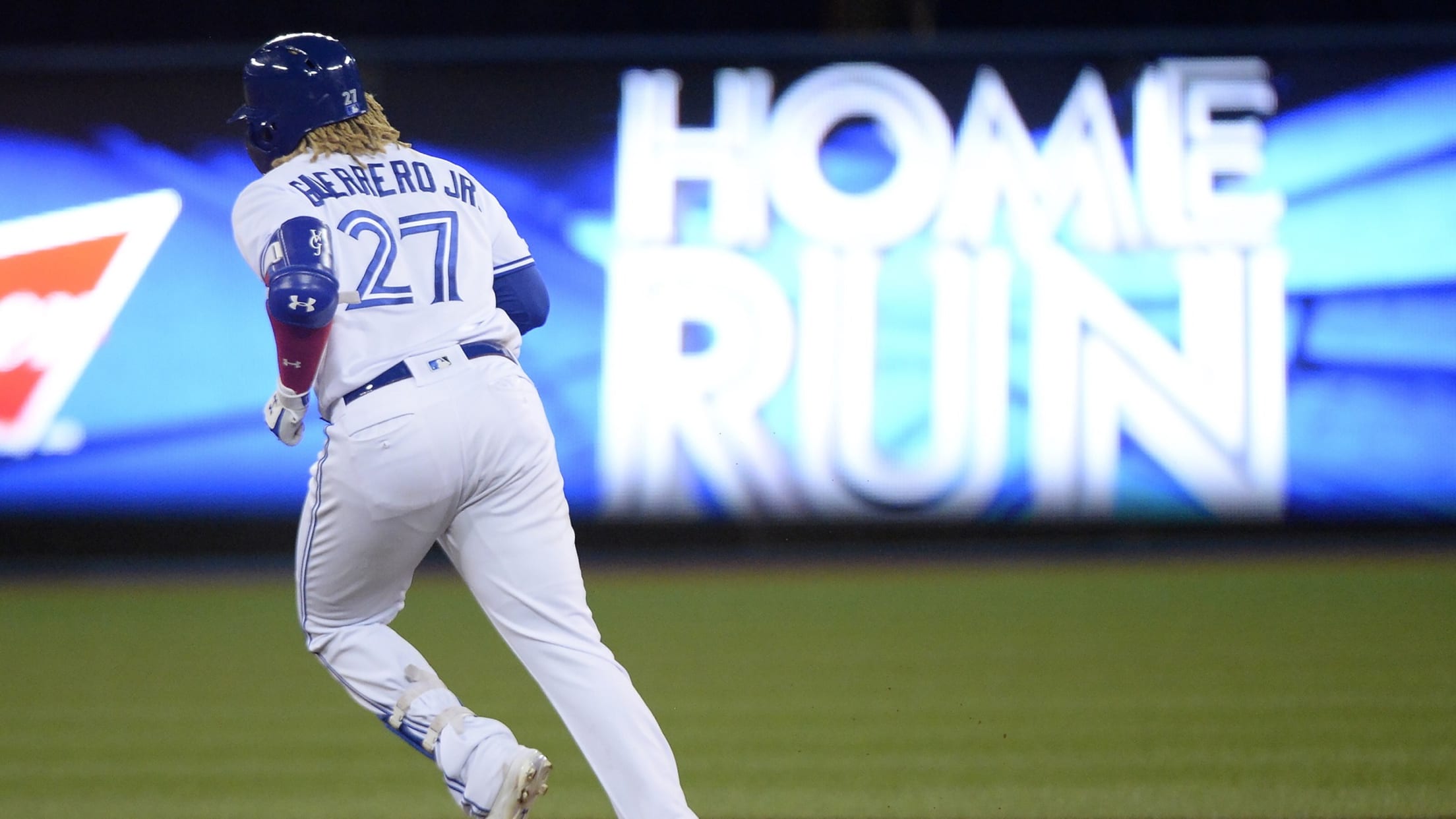 Now that Vladimir Guerrero Jr. has officially arrived with the Blue Jays and quickly developed into the offensive powerhouse everybody expected him to be, it's worth asking: what's next?
With the 20-year-old slugger and mega-phenom mashing for Toronto on a regular basis now, there's a decent chance he'll wind up at the All-Star Game in Cleveland next month. But might he also take part in the Home Run Derby? ESPN's Marly Rivera asked Vladito that very question on Wednesday, and he's down to participate:
I just asked Vlad Guerrero Jr. whether, if he was invited, he would take part in the #HRDerby on @espn during the @AllStarGame festivities, his answer: "Claro que sí." "Yes, of course." His father @VladGuerrero27 won the 2007 Home Run Derby, when Vladdy was 8 years old. pic.twitter.com/qeqZLgey9K

— Marly Rivera (@MarlyRiveraESPN) June 5, 2019
As if actively trying to back up his Derby aspirations, Vlad came up huge for Toronto a few hours after delivering that quote. In the eighth inning, he blasted a go-ahead three-run homer off Zach Britton en route to the Blue Jays' 11-7 victory, and it was a sight to see:
It goes without saying that the spectacle of Guerrero in the Home Run Derby would be very exciting for baseball, should Guerrero blast his way there just a few months into his Major League career. Just imagine prodigious blasts like these on the big stage at Progressive Field, players lining the dugouts having fun and watching this next-generation superstar going nuts:
Of course, Guerrero is just 20 years old, and doesn't even have two months of Major League experience under his belt yet. Despite his being open to the Derby, there's no guarantee the Blue Jays would feel comfortable with him taking part ... yet. He's so young, after all.
But ... if he does end up in the Derby, it'll be glorious. Consider this: There would seem to be a pretty solid chance that Vlad Sr. would be out there lobbing pitches to his son, beaming with pride as Vlad Jr. annihilates baseball after baseball into the summer sky. And who knows -- maybe, just maybe, Vlad Jr. would shine in the spotlight strong enough to win the Derby altogether.
If that happens, it'd truly be the cap on the amazing first few months of his career, following in his father's footsteps once again.
So yes, baseball gods. Please let this happen.
Adrian Garro joined MLB.com in 2016. Throughout his travels, both Bartolo Colon and Vin Scully have placed their hands on his shoulders. Not at the same time, though. That'd be amazing.
Teams in this article:
Players in this article:
Topics in this article: