Vlad Guerrero smashed a home run in a softball game and stood back to watch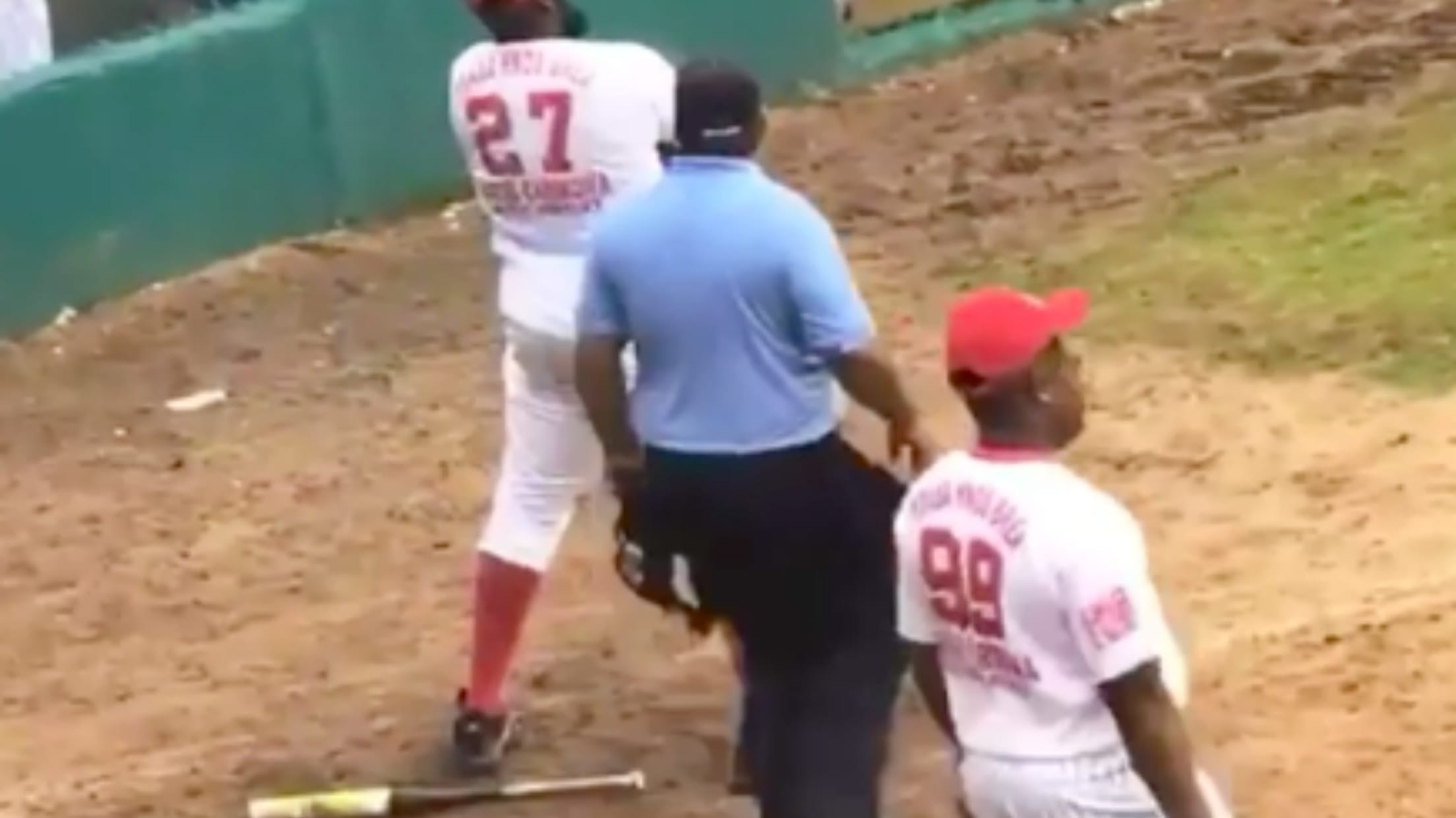 Bat flips? Man, Vlad Guerrero doesn't need to bat flip. The former slugger, who has never seen a pitch he doesn't like, may have just unveiled the home run celebration that will soon be sweeping the nation.
After crushing a pitch in a softball game (still wearing his No. 27), Vlad simply dropped the bat, crossed his arms and soaked up the moment. Watch it below:
Perhaps even better is Guerrero's choice of hashtag: #SuperVlad27. Not only does Guerrero have the skills to back up the audacious claim, but this is the real superhero movie we really wanted this summer.