Kindly cast Vladimir Guerrero Jr. in your next action movie, please
It takes a special mix of talent and athletic ability to be an action movie star. It's one matter to fight off a large group of baddies; it's quite another to look incredible while doing it.
Think about Pierce Brosnan escaping the Russian facility at the beginning of "GoldenEye."
Or Jackie Chan somehow running down a building in "Who Am I?"
Not bad, right?
Well, I bet that Vladimir Guerrero Jr. has the chops to do it, too. We already knew that he had a flair for the dramatic, prodigious strength and the kind of smile that can light up a room.
On Thursday against the Rays, Guerrero added another clip to his inevitable Hollywood reel with the kind of slide that would fit in perfectly in an action movie. In the top of the first, he slapped a hit past left fielder Tommy Pham for extra bases.
Smelling a triple, Guerrero hustled into third with the kind of creative blink-and-you-miss-it slide that would make Javy Báez smile.
Vladdy with the swim move. 🏊‍♂️ pic.twitter.com/hqxyURVDsq

— Subscribe to Cut4 on YouTube!!!! (@Cut4) September 5, 2019
Outstanding, and extra points for panache, too. What a stretch.
You're telling me you wouldn't see a movie that had a poster like this?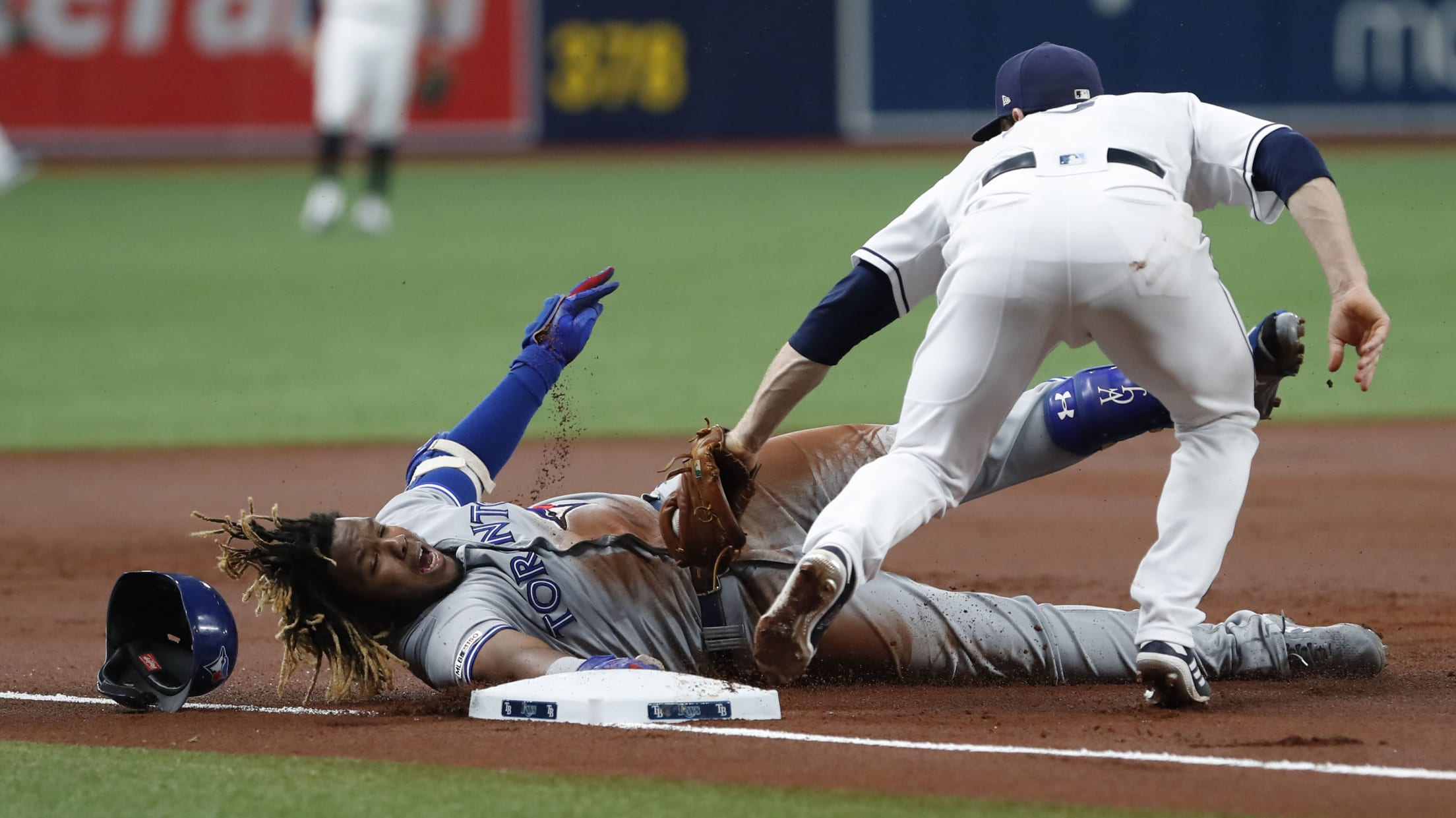 I'd be first in line at the box office. (Well, digitally anyway.)
Guerrero might be a rogue agent trying to squeeze through some narrow passageway to escape an embassy while on the run. He could be a treasure hunter, desperately hoping to grab the jewels and get out before, say, a boulder runs him down. The opportunities are countless.
Hollywood's next action star is manning the hot corner for the Blue Jays. The producers out there just don't know it yet.
Teams in this article:
Players in this article:
Topics in this article: