The lucky runner-up in Yasiel Puig's foundation sweepstakes was ... Joey Votto?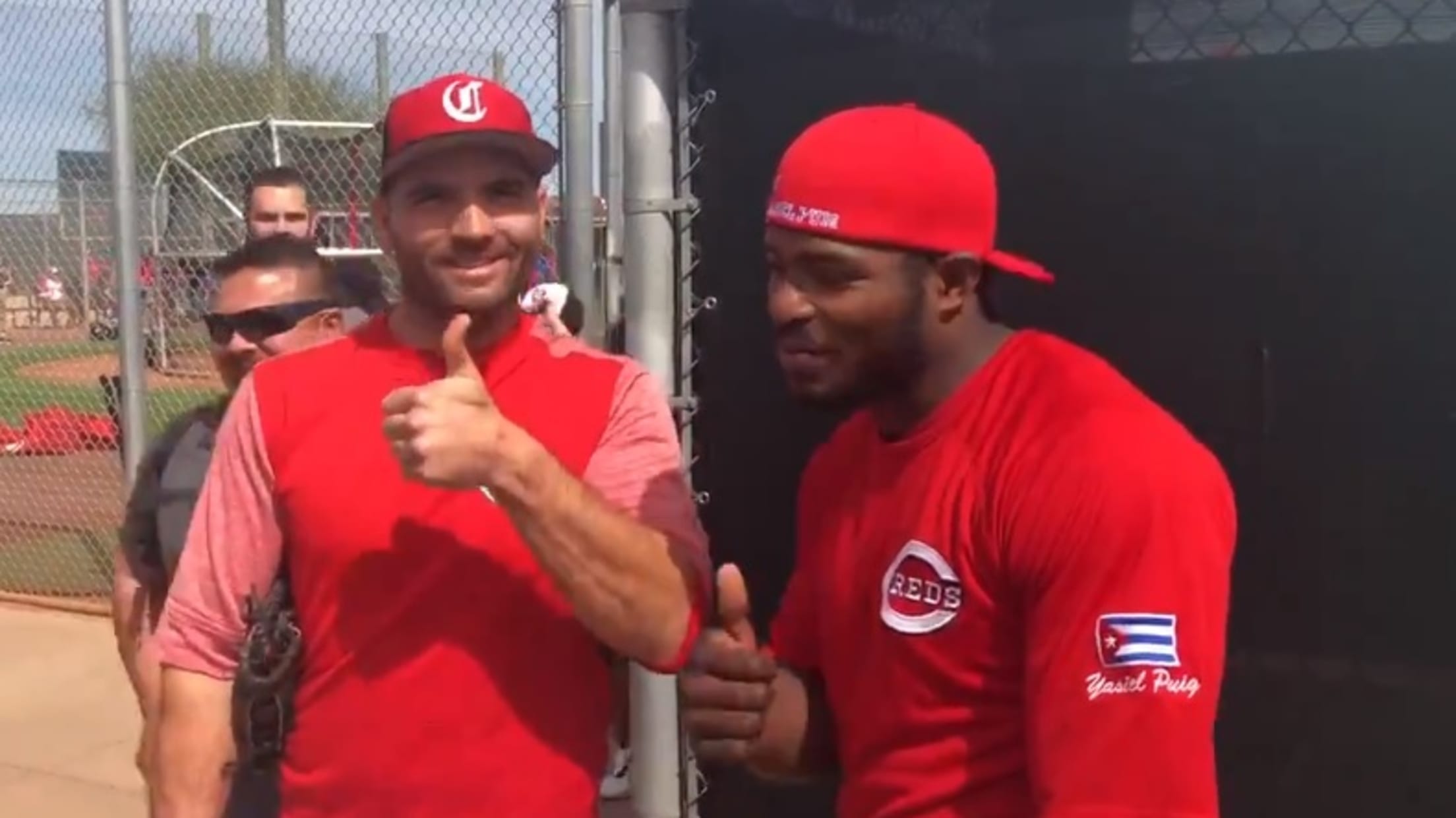 Throughout Spring Training, Yasiel Puig has been promoting his own contest: the Wild Horse Foundation Sweepstakes. With a donation, fans would be eligible to win an elaborate grand prize involving a whole weekend of hanging out with Puig. Considering the various shenanigans that he gets into, that sounds like it'd be a hilariously memorable experience.
Before the Reds' Friday night game against the Dodgers, Puig announced the winner. He also revealed the runner-up: Joey Votto.
And the winners of the Wildhorse Children's Foundation Sweepstakes are....#Reds #Puig #Votto #MLB pic.twitter.com/tuaeeQrXXf

— Jim Day (@JimDayTV) March 15, 2019
Wait, what? Puig was baffled too when he randomly pulled Votto's name from the entrants: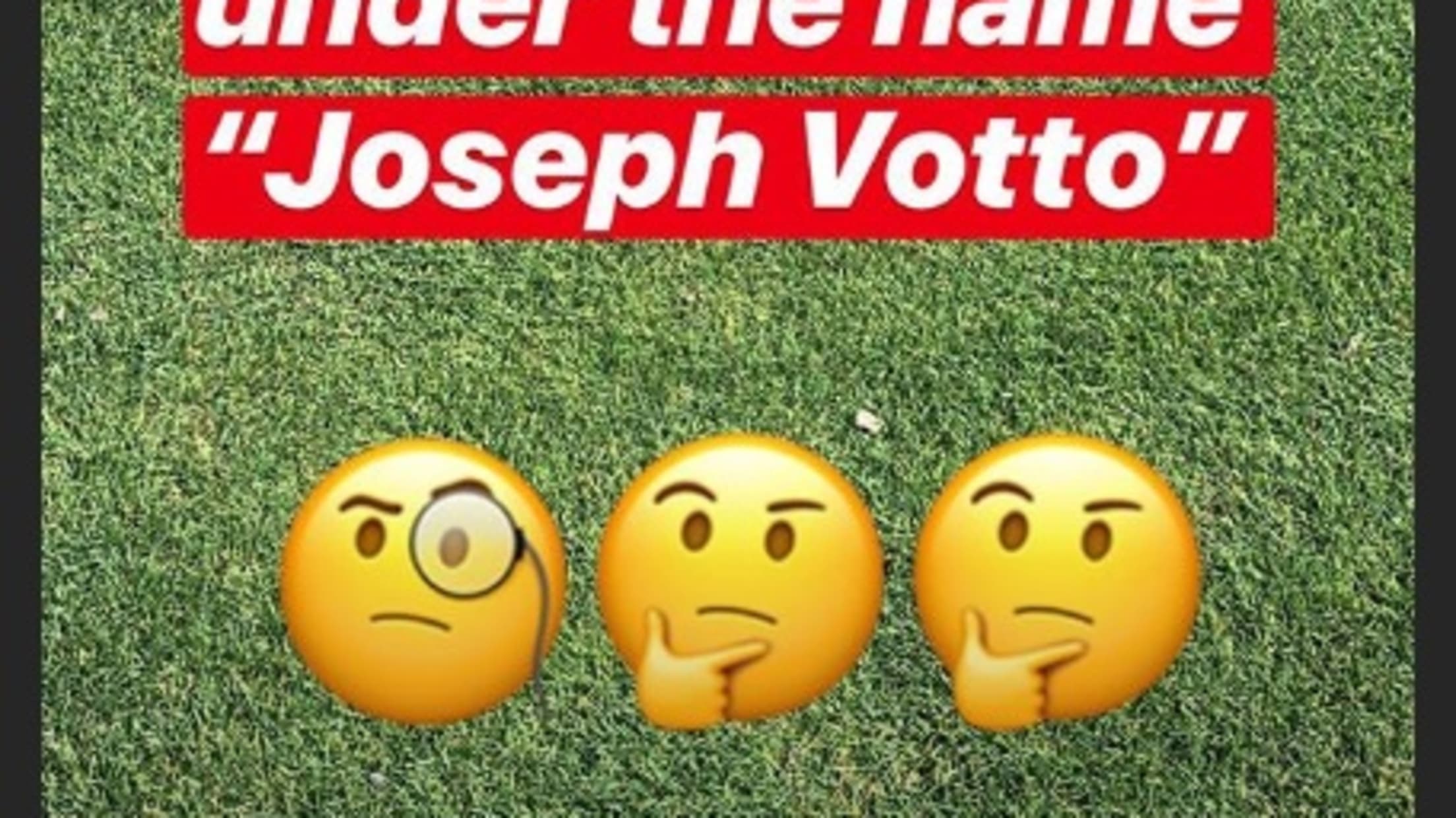 Votto doesn't have an impostor, though -- that really was him!
Congratulations to Joey Votto on being the runner-up in the Wild Horse Foundation Sweepstakes! He made a large donation and his name was randomly selected as a winner. 👏👏 pic.twitter.com/iSQdyZUm7Y

— Cincinnati Reds (@Reds) March 15, 2019
"I had it forwarded to me from a friend," Votto explained. "First of all, his energy is infectious, and I feel like he's doing great things with the Foundation.
"I tried to buy as many tickets as I could to come in first place."
Votto might have missed out on the grand prize, but did come away with some signed swag from Puig. (That he'll pass along to some other lucky Reds fans.) Plus, he got a photo with the man himself!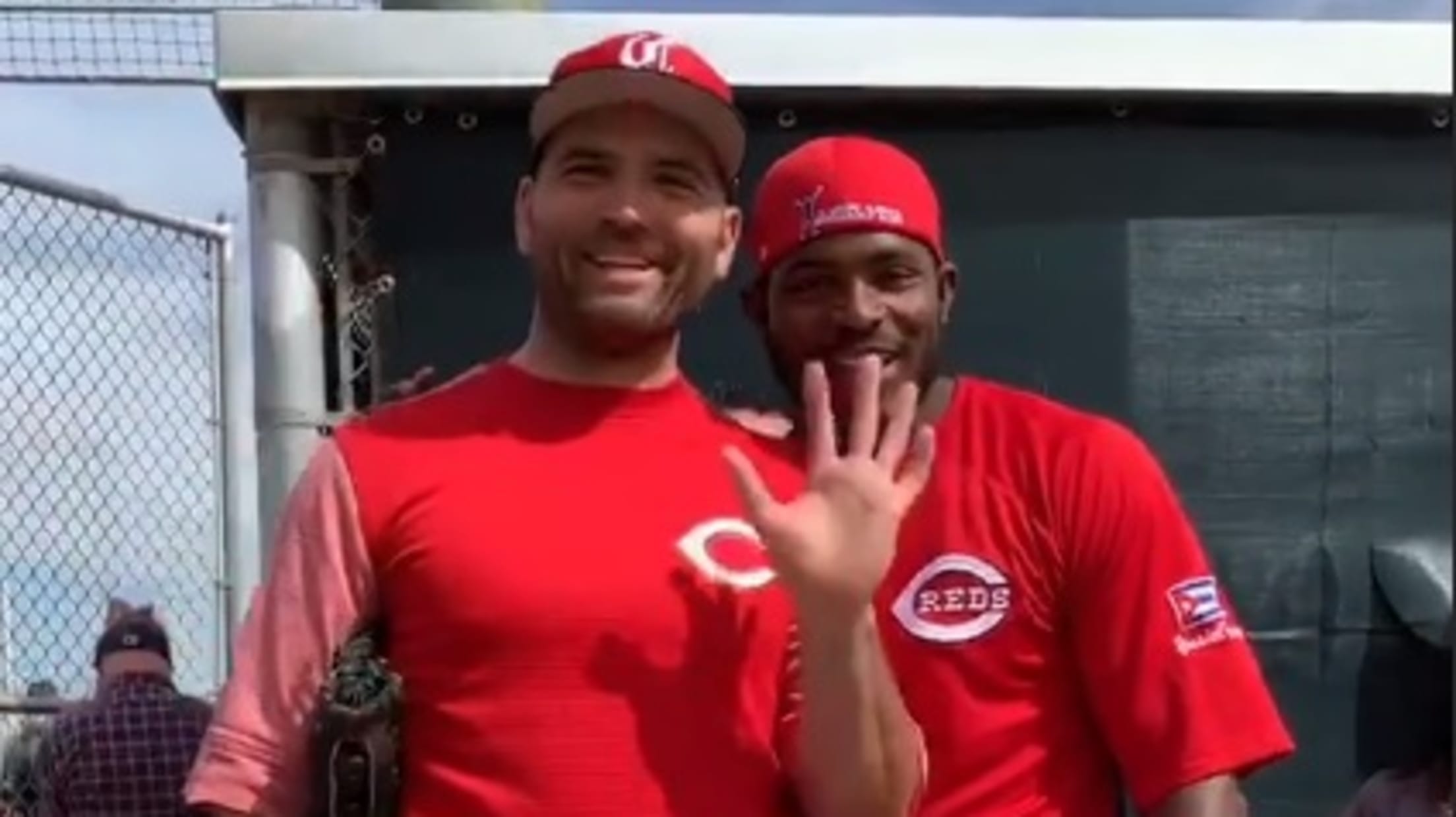 Votto will surely treasure this memory for a lifetime. Or at least until he sees Puig in the clubhouse again.
Teams in this article:
Players in this article:
Topics in this article: