Yasiel Puig is on a new team now, but his at-bat antics are just as weird as ever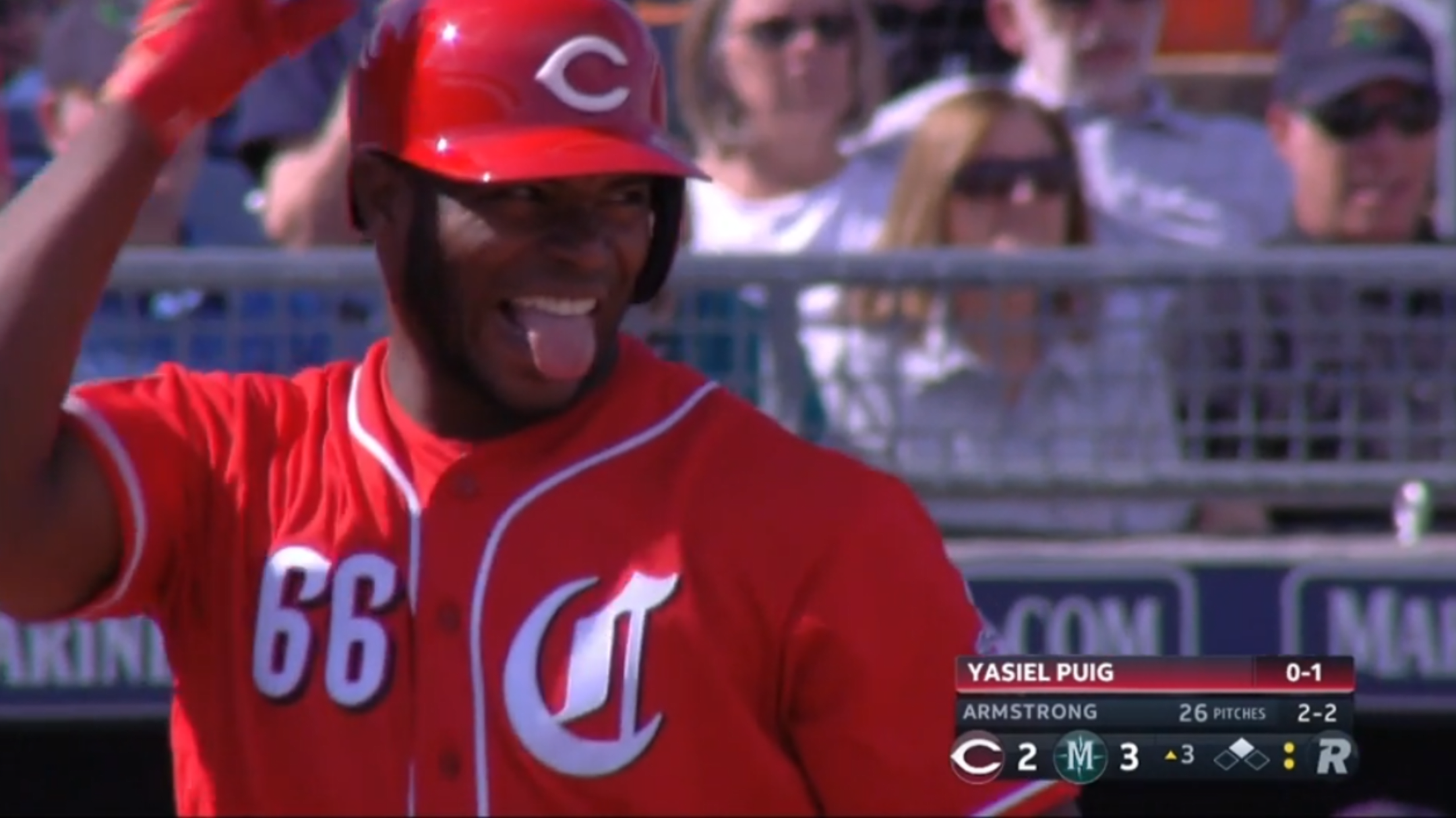 If you hadn't heard, the happiest and most fun-loving baseball man in all the universe, the unstoppable bundle of joy also known as Yasiel Puig, got traded over the winter. After spending his entire career with the Dodgers, Puig was dealt to the Reds as part of Cincy's revitalizing offseason of acquisitions.
In his first Spring Training game with his new squad on Monday afternoon, Puig seemed pretty comfortable in his new surroundings. The Cuban outfielder is well-known for his bizarre antics at the plate -- usually some combo of butt-shaking, tongue-wagging and bat-licking -- and got right back after it in his second at-bat for the Reds.
Facing off against Mariners pitcher Shawn Armstrong, the Wild Horse fouled off a ton of pitches, at one point becoming exasperated enough to jokingly offer his bat back to the bat boy.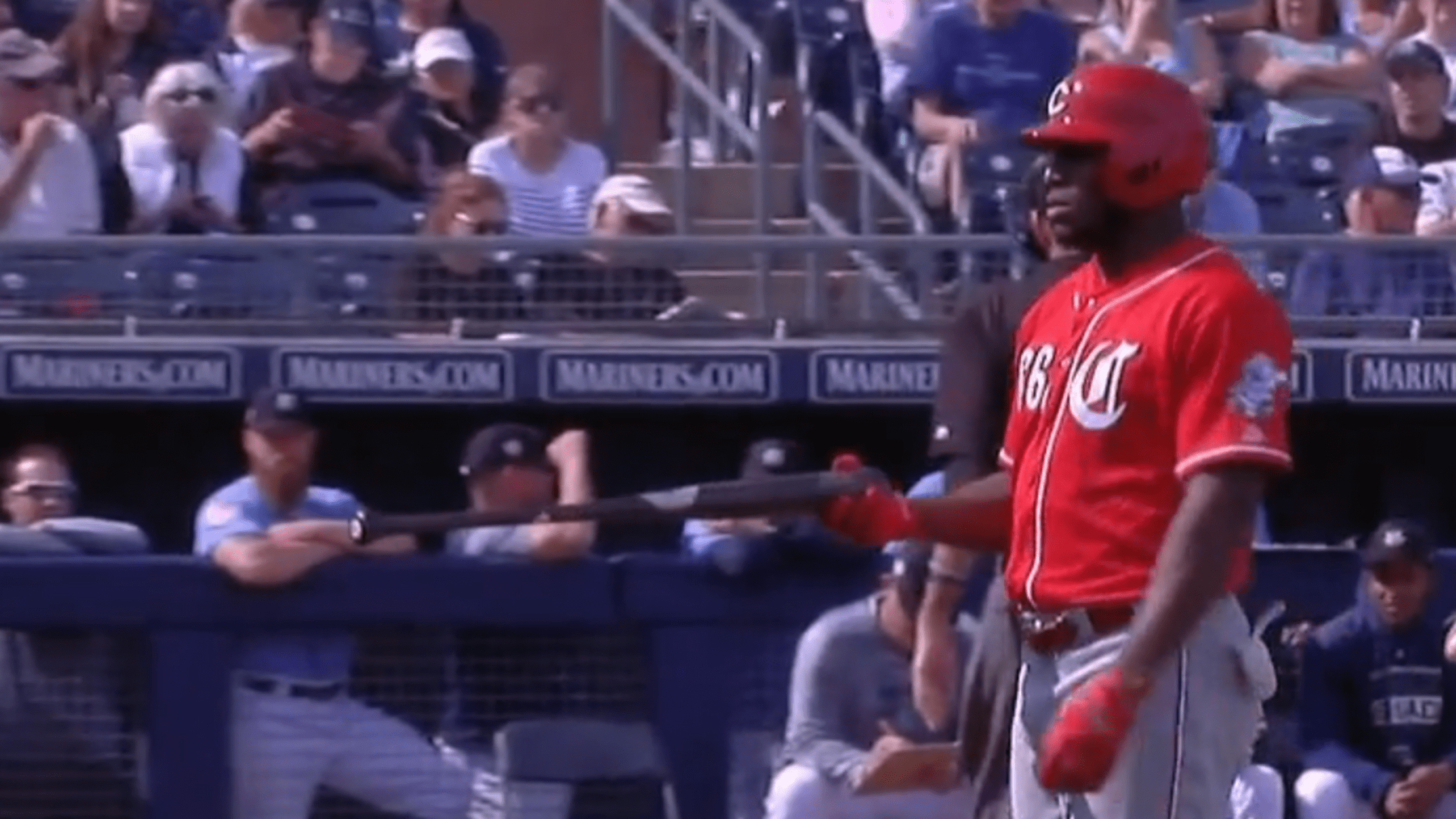 Later on in the showdown, after Puig's eighth foul ball of the at-bat, he offered a glimpse of the iconic-tongue wagging he made so famous with the Dodgers.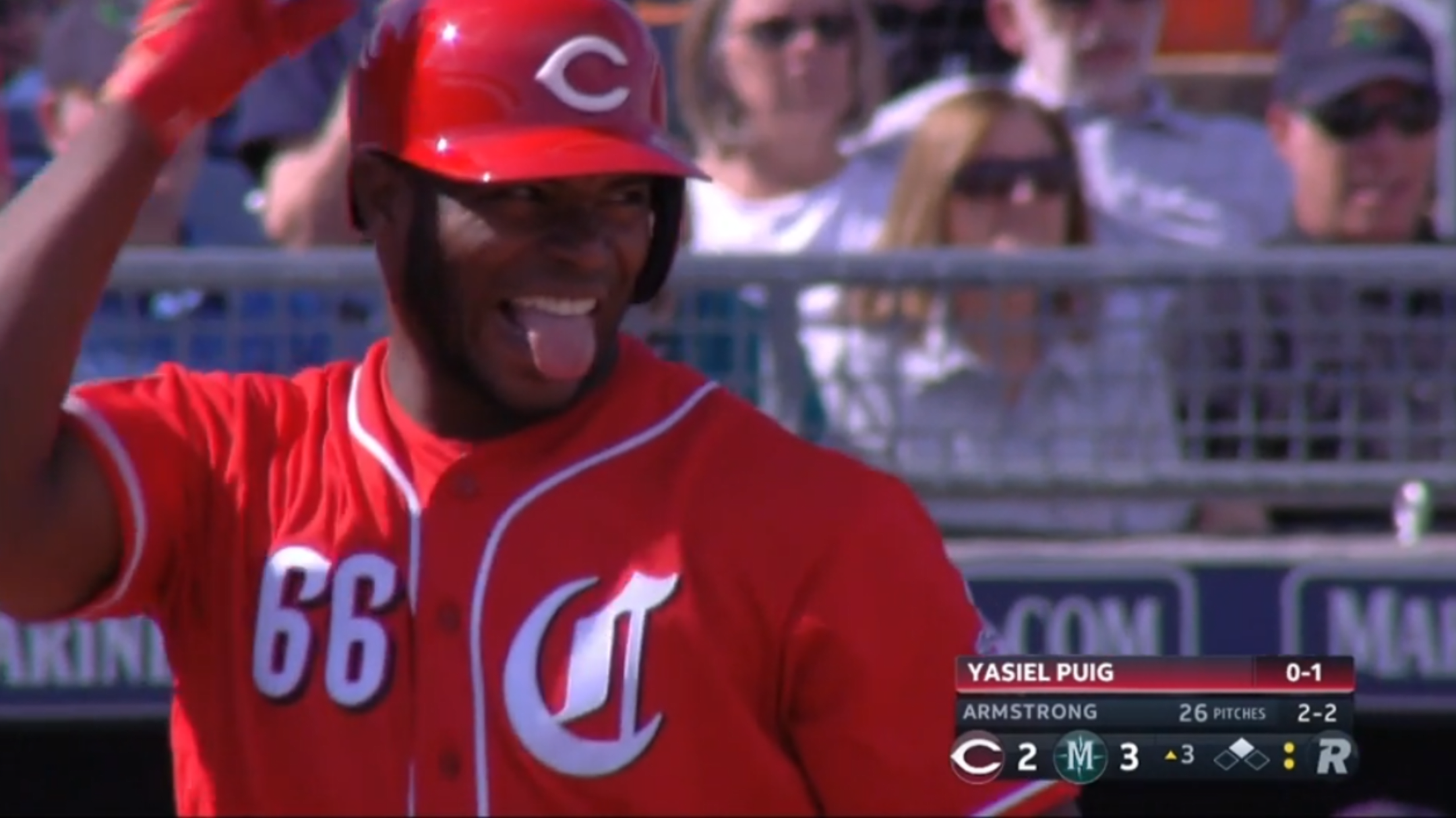 After spitting on a 2-2 curveball in the dirt, Puig got his hips involved (always important to do at the plate), pulling out some sort of half-twerk/half-hula hoop butt-shake maneuver.
Then, after a whopping 14 pitches, Puig jogged his way down to first for a walk, but not before a very on-brand, super-performative bat flip towards the dugout.
After being dealt away from the only organization he's ever known, it's immensely comforting to know that Puig is still the same delightful oddball he's been all these years. Whether he's wearing red, blue or nothing at all, may Puig always be a joyful constant in this ever more tumultuous and uncertain world.
Teams in this article:
Players in this article:
Topics in this article: