Soccer fan Adam Wainwright made a terrific unintentional pass with his foot to escape a jam
As a 14-year veteran, Adam Wainwright has picked up quite a few tricks of the trade along the way, and not just ones used for pranks. Some of the tricks don't even involve baseball at all, but they've helped him out regardless.
For example, take Wainwright's affinity for soccer. Plays where you can actually incorporate the beautiful game into baseball are few and far between (Paul O'Neill's skills notwithstanding). But sometimes, fate intervenes.
Wainwright was in a jam early on Tuesday night with the bases loaded and two outs in the second against the Nationals. Opposing pitcher Aníbal Sánchez was up to bat, and he made good contact on an 0-2 offering. The ball came right at Wainwright ... and instincts took over:
Adam Wainwright 100% meant to do that! 😅 pic.twitter.com/j3RnVAWZvm

— St. Louis Cardinals (@Cardinals) April 30, 2019
Sure, the deflection right to Paul Goldschmidt at first for the final out might seem like a lucky break, but when you watch that much soccer, something's bound to wear off.
Wainwright knows it, too. Peep that smug little smile: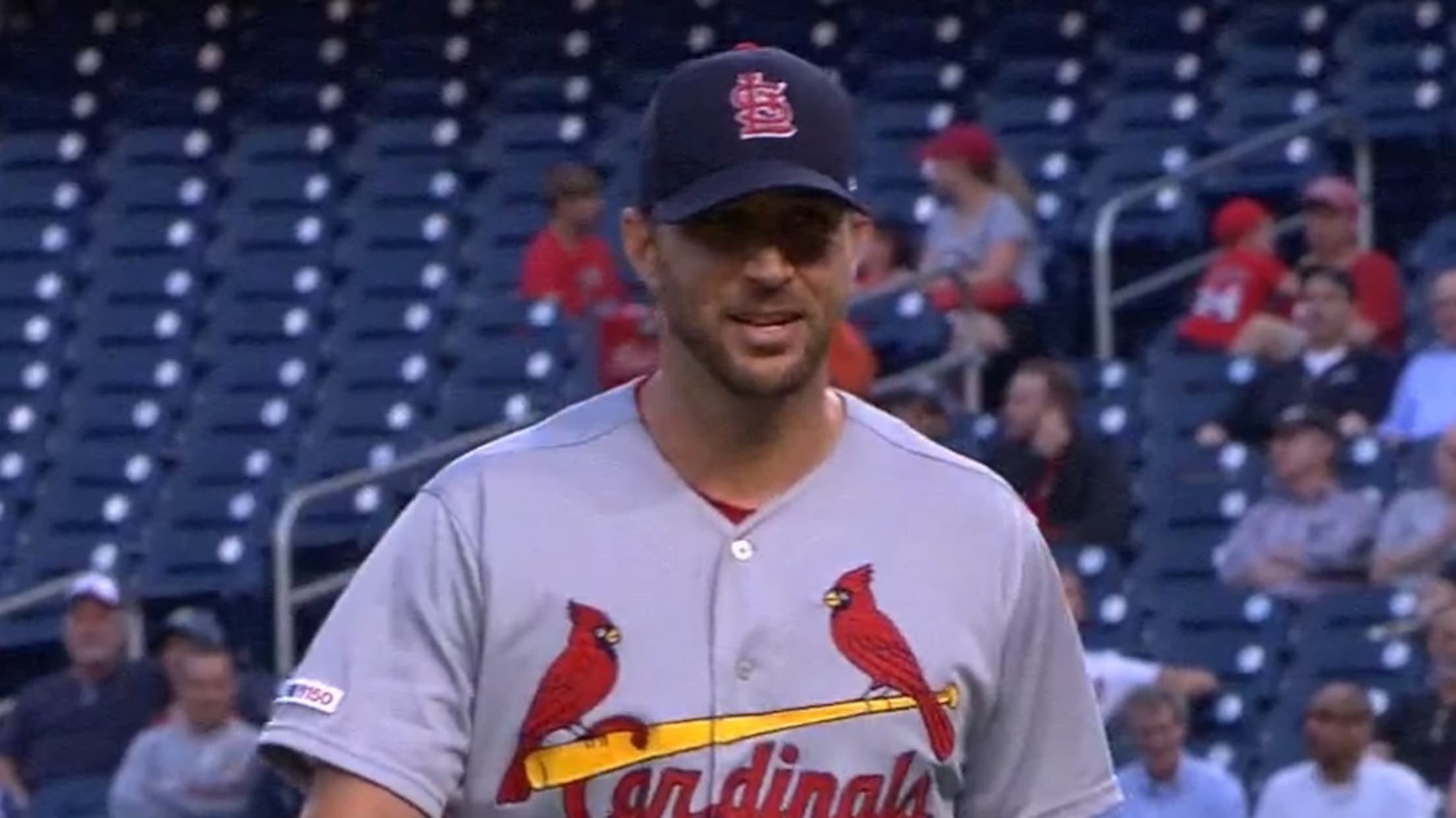 Looks like it's well past time to get Wainwright into a USMNT tryout.
Teams in this article:
Players in this article:
Topics in this article: