Walker Buehler is getting his very own 'Ferris Buehler's Day Off' bobblehead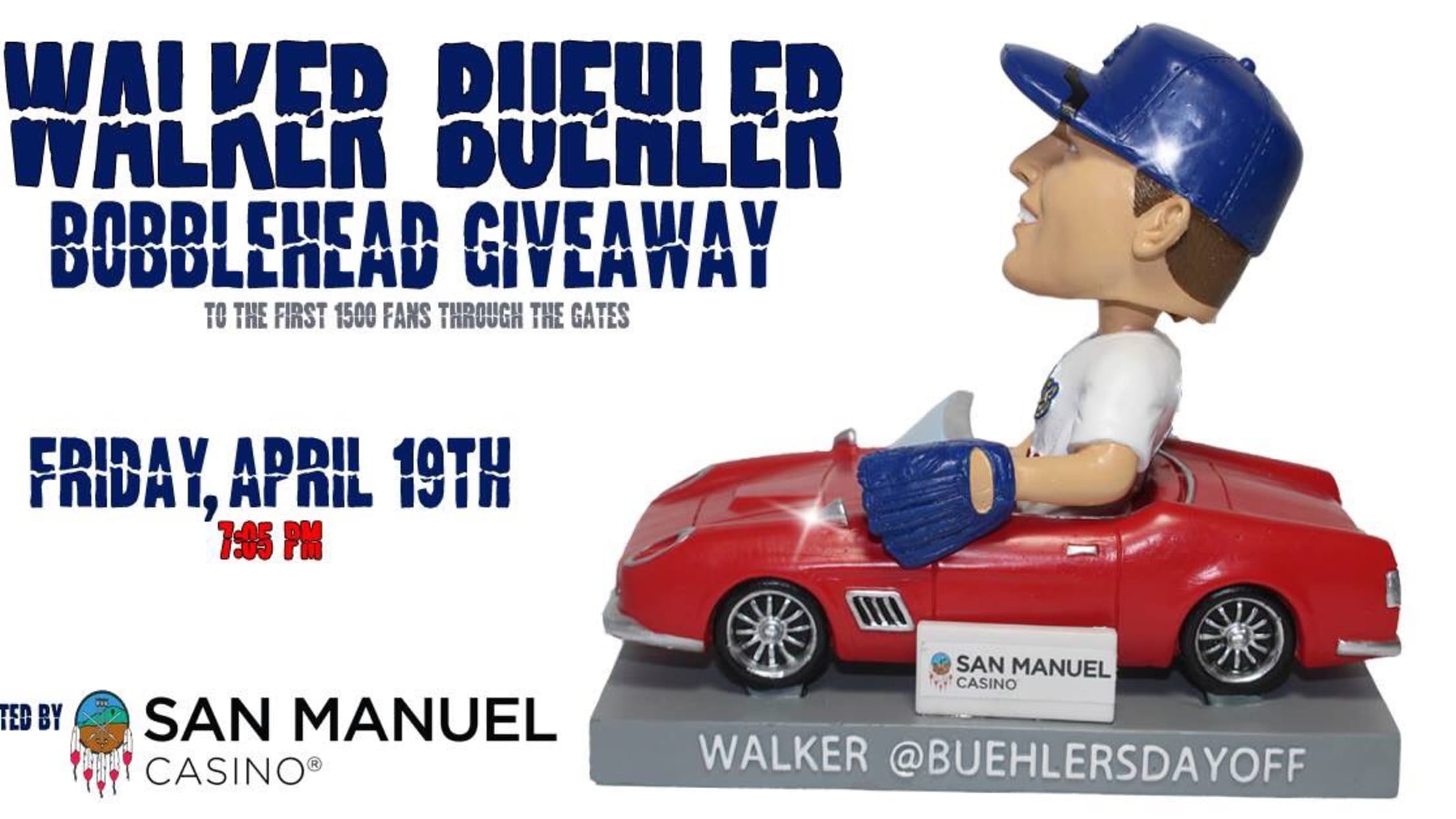 If your last name is Buehler, getting endless "Ferris Buehler's Day Off" references is just something that you have to live with. Fortunately, Dodgers pitcher Walker Buehler seems to be OK with that, having made his Twitter account @BuehlersDayOff.
The Rancho Cucamonga Quakes, L.A.'s Class A Advanced affiliate, is doubling down on that. On Friday, they're giving away a "Ferris Buehler's Day Off" bobblehead with Walker driving the iconic red convertible.
The team even made a hilarious Sweded trailer for the day:
Walker Buehler Bobblehead Giveaways this Friday, April 19th! 🚘

Don't miss out on this one of a kind bobble. Limited tickets available.

Ticket link in bio. 🎟 pic.twitter.com/5NVS8EWk4R

— Rancho Cucamonga Quakes (@RCQuakes) April 16, 2019
Of course, you could argue that any convertible-themed bobblehead should go to a Cameron, but hey, what do I know?
Michael Clair writes about baseball for Cut4. He believes stirrup socks are an integral part of every formal outfit and Adam Dunn's pitching performance was baseball's greatest moment.
Teams in this article:
Players in this article:
Topics in this article: